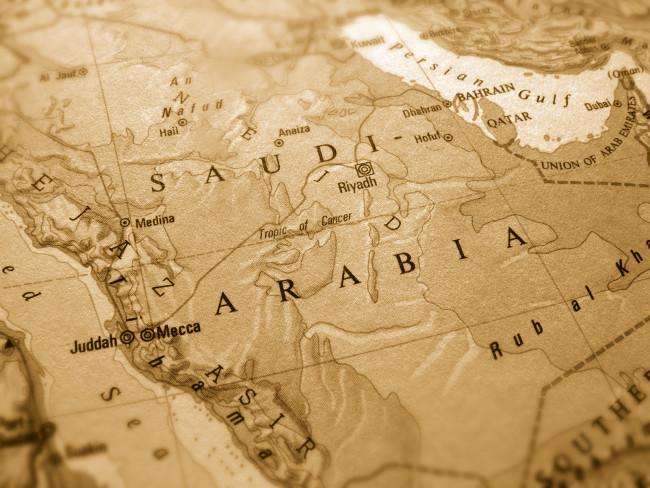 Reeling under a prolonged spell of low oil prices, Saudi Arabia unveiled a record deficit budget that included, among other things, plans to reduce spending to shrink its ballooning deficit and a rise in energy prices. Here are the key takeaways:
1.     Annual expenditure: To decline from SAR975 billion (up 13 percent) in 2015 to SAR840bn in 2016.
2.     Annual revenue: To decline from SAR608bn (down 15 percent) in 2015 to SAR513.8bn in 2016.
3.     Fiscal deficit: Projected to come down from SAR367bn (15 percent of GDP) to SAR326.2bn in 2016.
4.     Fuel prices: Gasoline prices raised to SAR0.90 per liter from SAR0.60 per liter, up 50 percent. Prices for gas, diesel and kerosene have also been raised.
5.     2016 Allocations:
Education and training: Down from SAR217bn to 191.65bn.
Health and Social affairs: Down from SAR160bn to 104.8bn.
Infrastructure and Transport: Down from SAR63bn to SAR23.9bn.
Military and Security: Highest allocation in the budget of SAR213.367bn. No comparative figure available for last year.
6.     Structural reforms: To reduce oil dependence over the next five years by privatizing a range of sectors; reduce recurring expenditures especially on wages, which amounted to SAR450bn or more than 50 percent of approved budget expenses; review government subsidies to energy, water and electricity prices over the next five years; and review and introduce new fees and complete necessary requirements for the application of VAT.
7.     2015 GDP Growth: 3.35 percent
8.     Inflation: Cost-of-living index up 2.2 percent, non-oil private sector GDP deflator up 2.02 percent.
Commenting on the budget, Bank of America Merrill Lynch said it was a "transformative one for the Saudi Arabian economy" and  "likely marks the end of material overspending, introduces a medium-term fiscal strategy and sweeping subsidy changes".
Most analysts including BoAML have said though that the MoF preliminary estimate for the budget deficit for 2015 was better than expected.
Commenting on the structural reforms undertaken in the budget, including a hike in fuel prices, BoAML said: "We estimate the natural gas price hike on petrochemical firms and gasoline and diesel price hike could add US$2.2bn and US$3.8bn to central government revenues if fully passed to the budget (a combined 0.9% of GDP). We estimate the direct impact of higher gasoline, water and electricity prices to add 1.3-1.5ppt to CPI inflation due to their low basket weights (c.1.5%, c0.4% and 1.6% respectively). We think a 5% VAT tax could add c2% of 2015 GDP in fiscal revenues over the medium-term".