Saudi government spending to drive growth in 2014
---
Higher public spending and robust credit growth in Saudi Arabia will support non-oil growth with construction, transport, manufacturing and retail sectors in the lead, says an investment research firm.
However, Saudi-based Jadwa Investment also indicates that a slowdown in global growth and geopolitical tensions constitute key risks, though they are less acute and more evenly balanced than in recent years.
"Oil markets have been tight so far this year, with prices and Saudi production above our expectations, says Jadwa analysts, adding: "We have revised both these forecasts upwards, meaning that oil revenues will be higher than we previously predicted. This will enable the Kingdom to maintain a large current account surplus while elevated government spending will reduce the budget surplus.
"We have kept most of our assumptions for the non-oil economy unchanged. Preliminary data shows that the performance of the non-oil economy has been strong over the first half of this year, which is in line with our forecasts."
While Jadwa Investment expects global oil market balances to be in surplus for 2014, regional and global geopolitical developments are the key pressure points keeping prices at elevated levels. "The ongoing tensions in Libya, limited growth in output from Iran and Iraq and geopolitical tension in Ukraine have added a risk premium to prices," says Dr Fahad Alturki, head of research at Jadwa.
In Libya, oil output remains low despite some recent agreement between the government and rebel groups that has resulted in the opening of two terminals. Iran's year-to-date crude output decreased 13 percent year-on-year, to 3.2 million barrel per day (mbpd), but rising levels of exports are helping to gradually reverse the declines in production, it says. "In Iraq, while the current civil strife has not yet negatively impacted oil output, it does add significant downside risk to outlook. Iraqi production rose by four per cent, year-on-year, year-to-date, to 3.1mbpd."
In response, the Saudi Arabia has held production at a high level so far this year. Official data put oil production at 9.7mbpd year-to-date up from 9.3mbpd for the same period last year.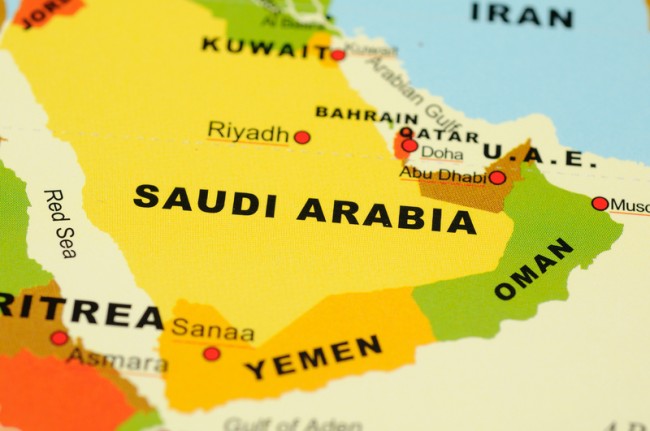 "A number of factors have contributed to this growth, including continued outages and slower growth in output from other OPEC members, faster than expected upturn in the US economy resulting in higher demand for Saudi crude and higher year-on-year domestic Saudi consumption.
"We have therefore revised our forecasts for Saudi crude production to 9.7mbpd in 2014, up from 9.4mbpd previously," say Dr Alturki.
Higher oil revenues will boost the Kingdom's budgetary position, though elevated spending will keep the fiscal surplus below five percent of GDP. Oil revenues are the source of around 90 per cent of budget revenues, which are now expected to reach SR1.17 trillion. Government spending particularly on wages and salaries, goods and services and public projects is likely to remain high in 2014.
Furthermore, the Kingdom is becoming a major aid and financial assistance provider in the Middle East region, which will put further pressure on its budgetary position. "In light of this we have made an upward adjustment to our forecast for government expenditures to an all-time high of SR1,069.8 billion. This means the fiscal balance will remain in surplus at 3.5 percent of GDP, though risk is tilted to the downside as the government fulfills its commitment on internal project spending and external financial assistance.
"The remainder of the additional oil revenue will be used to build up savings in the form of foreign assets at SAMA, or Saudi Arabian Monetary Agency, though the pace of accumulating assets will be slower than previous years due to higher spending. SAMA foreign assets were up by $13bn in the first six months of the year and we expect an increase of more than $45bn over the whole of 2014.
"Very high government spending will remain as the main stimulus to the economy with high oil revenues supporting business and investor confidence for the fourth consecutive year," it says.
However, higher oil revenues will cause the Kingdom's external position to remain very strong. "We are now projecting a current account surplus of $133bn (16.9 per cent of GDP). Latest trade data shows a moderate growth in non-oil exports. Year-to-May imports fell by 8.9 per cent year-on-year to $38 billion while non-oil exports continue on a positive growth path, with a year-to-May expansion of 7.2 per cent reaching $23 billion.
"Given our expectation for Saudi oil production to be maintained at 9.7mbpd for the rest of the year, and the upside risks to oil prices from geopolitical developments, we expect the overall trade surplus to offset the services and income deficits and remittances outflows, resulting in a current account surplus of $133bn.
Comments
comments