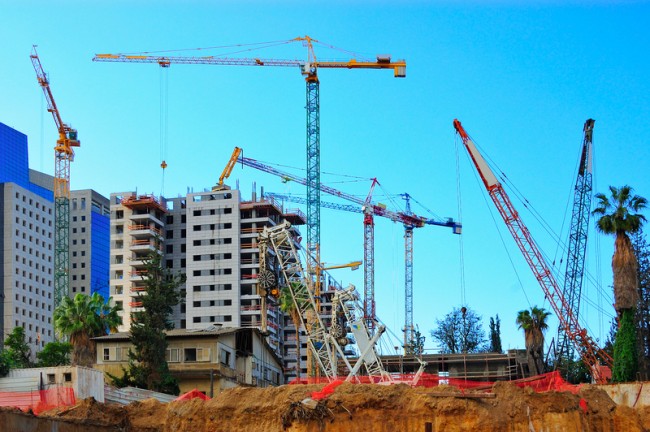 As oil prices witness their biggest slump in a decade, all eyes have been on Saudi Arabia and how they will react to this global change.
While Brent crude prices have fallen below $100 per barrel for the first time since June 2013 due to what is being described as weakened demand and rising output from producers outside the OPEC countries; shale gas production in the US has also not helped the Saudis leverage their position as one of the biggest crude exporters in the world.
The reality for the kingdom is that oil makes up 85 percent of their sovereign revenue, yet, in saying this, Bank of America Merrill Lynch recently released a note stating that Saudi Arabia could cope with an oil price of $85 per barrel for years, especially as the kingdom boasts an annual budget of $230 billion, a running surplus of $40bn, and estimated net foreign assets exceeding $1 trillion.
So what has this meant for public spending and particularly the construction industry, which was hit hard in 2013 off the back of a government crackdown on illegal workers. According to the 2014 Saudi national budget, public expenditure will rise by a modest 4.3 percent and, according to the Riyadh-based investment firm Samba Capital, good performance in the early period of 2014 meant that spending on infrastructure in order to support the construction industry was bolstered. The kingdom currently boasts $1trn worth of projects
Under the Ninth Development Plan, the KSA government aims to invest $385bn in social and economic infrastructure between 2010 and 2014 (The Tenth Development Plan will be released later in the year).
Social and public spending is indeed what makes Saudi Arabia stand out when compared with its GCC counter-parts. The UAE, for example, tends to focus the majority of its construction spending on commercial projects making up 33 percent of sector spend.
For Saudi Arabia, $16.5bn out of the $1trn, will go to the revamping of the transport system in the holy city of Mecca. The state news agency, SPA, reported that four metro lines with a total length of 182 kilometers would be built across the city, with 88 stations. The project is likely to run for ten years, but is going to serve as a huge contributor to the development of the ancient city.
In addition to this, there will be a $9.4bn high-speed rail line connecting Makkah with Madina. "As traffic congestion continues to grow, public transportation networks become essential, including intercity travel on high-speed rail," notes Cosema Crawford, senior vice-president and rail and transit global practice leader at Louis Berger, in a media statement earlier this year. "High-speed rail is ultimately an instrument for development, and the costs for implementation should be considered and financed in that light. High-speed rail systems are dependent on good local public transportation networks to take riders to their final destinations."
Overall, it is clear that Saudi Arabia is not slowing down in terms of megaprojects in the coming years. The kingdom's intentions are best illustrated through the amount of money being spent on such projects. For example, $22bn has been allocated for the Riyadh Metro Project, and $16.8bn on the Mecca Public Transport System, let alone the eccentric 1km tall Kingdom Tower, which is set to become the tallest building in the world.
In saying this, the Kingdom is not without its problems. And the authorities must be weary of inflation rates reaching 3.5 percent in 2013, as well as the huge number of losses incurred as a result of a crackdown on illegal laborers. Further to this is the volatile energy situation that has seen a drop in exports and value of Saudi oil. While Saudi Arabia enjoys a much larger population that is capable of fuelling revenue from public projects, commercial spend in neighboring UAE seems to be the solution to slowly evolve an oil-dependant economy into one that can field revenue through non-oil sectors, particularly, the financial services.