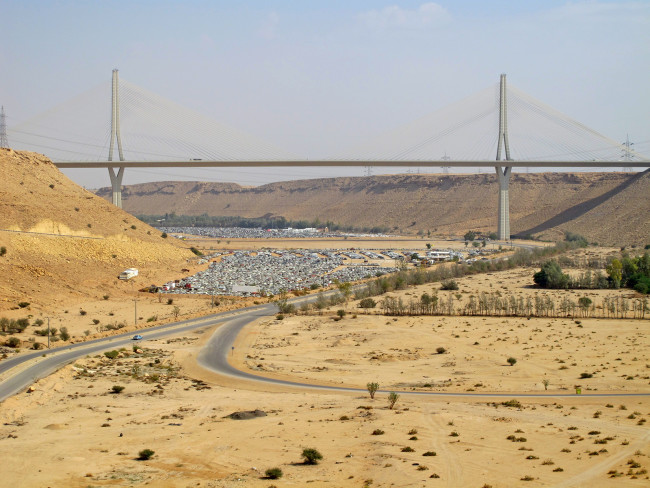 Saudi Arabia's cabinet has finally approved proposals for a 2.5 percent white land tax on undeveloped residential and commercial plots within urban boundaries.
While several details are awaited in the next six months, the law is expected to bring about a "fundamental change in Saudi Arabia's real estate market once the new fee on undeveloped land takes effect", says Jamil Ghaznawi, National Director and Country Head of JLL KSA. "Developers will be the main players and land owners will start to seriously consider different partnering options in order to develop their land holdings."
JLL expects land values, which have been soaring in the last few years, to reduce as some land owners may expedite their plans for development and sell sites to developers in order to avoid the tax burden.
"Lower land values will make development more financially viable and, therefore, stimulate additional activity. Revenues from the tax will allow the government to undertake additional housing projects," the consultancy said in a press statement.
The 2.5 percent tax, which will be applied on the value of the land, is expected to be deposited in an account of the Saudi Arabian Monetary Agency, which will use it to fund housing-related infrastructure. The law is expected to come into force six months after the Ministry of Housing releases detailed regulations.
According to Bloomberg, there is an estimated shortage of 1.5 million homes in the Kingdom and this move is expected to allow the government to avoid construction in the desert, as empty plots made up roughly 40 percent of the capital in Riyadh in 2013.
Experts also hailed the decision because it could ­– as Saud Al Tamamy, Assistant Professor of Political Theory at King Saud University, was quoted by Bloomberg as saying – provide "good revenue for the government", at a time when the country's oil receipts are dwindling. As per some local media reports, the imposition of the tax could provide $13 billion worth of revenues to the government.