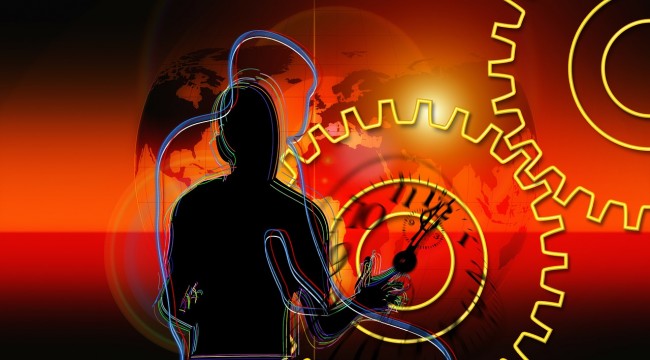 In the latest update on wealth management, new UAE debt issuance and Omani power IPOs bode well for the future, while Saudi consumer and petrochemicals equities continue to offer value.
 GCC debt and equity issuance continues despite volatility
The Emaar Malls Group (EMG) is a 100 percent subsidiary of the Emaar conglomerate – contributing four percent to Dubai GDP, according to the company's senior executives – and operates one of the world's biggest malls. The EMG is looking to raise a maiden benchmark-sized sukuk bond to re-balance its capital structure. Given the strong pool of savings that the GCC region has to offer, access to cheap funding has attracted issuers as they diversify their funding bases.
This comes after the EMG raised a $1.5 billion Islamic financing facility at 1.75 percent over LIBOR in early June 2014. This bond issue is expected to be followed by an equity IPO later in 2014. The proceeds of the IPO of the subsidiary EMG are expected by analysts to fund a one-time dividend payout to shareholders of the parent company, EMAAR.
The regional pipeline continues to grow, with Al Suwadi Power and Al Batinah Power in Oman – both in the utility sector – announcing IPOs.  These utilities can generate strong cash flows due to their 15-year power purchase agreements with the Omani government, allowing them to pay attractive dividends with dividend yields expected in 2015 of approximately 7.8 percent.
UAE and Saudi equity markets stable, Qatar should be bought on dips
UAE markets are expected to continue their uptrend until the end of the year, with the usual mid-summer volatility and dips offering buying opportunities. The DFM and ADX eased by -0.8 percent and -4.1 percent, respectively, last week.
The search for value and yield continues globally and GCC markets are well positioned as they stand to benefit from increasing free cash flows and rich dividend payouts.
We continue to see an upside in the Saudi equity market. The Tadawul index gained +0.5 percent for the week and we continue to favor Saudi petrochemicals – SABIC, Tasnee – and among banks, Samba.  SABIC announced that it had partnered with Kringlan composites, as well as other industry partners, for the development of a material that can replace metals and aluminum alloy in the automotive and transport industry.
Qatar had a volatile week on concerns over its rights to host the FIFA World Cup in 2022.  Volatility is expected to continue until further clarity is obtained in July.  The Qatar Exchange index remains up by +27.1percent, despite losing -3.4 percent this week. Qatar has one of the largest gas reserves globally, exploitation of which has resulted in probably the highest GDP/capita in the world. Qatar is expected to continue to focus on developing core infrastructure – roads, airports, ports, railways etc. – and on diversifying its economic base.
In light of the positive longer term outlook for Qatar, we would advocate buying once the market settles if there is any sell off on the back of FIFA-related news flow.  We continue to like the banking sector – QNB, Doha Bank – and the telecoms sector.  In the telecoms sector, we prefer Ooredoo over Vodafone Qatar on a valuation basis and the fact that operations and, hence, revenues are more diversified.  The recent correction has also increased the dividend yield for select Qatari stocks.
Issuance by UAE blue-chip companies continues
Regional syndicate desks continue to be busy, as supply flows in before the month of Ramadan. Etisalat's investor roadshow concludes this week and the EMG has also mandated banks, including Emirates NBD, to conduct an investor roadshow for a maiden sukuk issuance, starting on June 8.  The EMG has been assigned ratings of 'Baa2' (stable) by Moody's and 'BBB-' (stable) by S&P. Emirates NBD has also been mandated to raise debt for the Türk Telekom Group – the leading communications and convergence technology group in Turkey. The roadshow ends on June 11 in New York.
Ras Al Khaimah is also looking to raise capital via a potential sukuk issue. Rated 'A' as per Standard & Poor's and Fitch ratings, the emirate last tapped international bond markets back in October 2013, with a $500 million five-year sukuk that was priced at a spread of 175 basis points over five-year US Treasuries. That same sukuk has seen a narrowing of its spread to a much tighter 90bps.Expect a second-half 2014 Japan rally with 10 percent to 15 percent potential upside.
The Japanese market is recovering from the April/May lows driven by the BOJ's monetary easing, which – by suppressing rate levels and boosting inflation expectations – has eventually managed to bring real yields into negative territory, thus providing stimulus to the economy.
PM Shinzo Abe ordered a review of the Government Pension Investment Fund's (GPIF) investment policies, with a view to raising its allocation to equities. The GPIF revealed that an increase to 20 percent of its $1.3 trillion asset base into local equities (versus the current 12 percent) wouldn't be too much, considering that government reflationary policies are eroding the value of bonds, which currently represent the bulk of GPIF's investments.
ECB-introduced negative interest rates spur bank lending in Europe
Mario Draghi, European Central Bank's president, unveiled a series of unconventional policy measures aimed at countering deflationary threats and boosting growth in the Eurozone via bank credit expansion. Concerns about the future economic outlook are not misplaced, as inflation numbers have been persistently below ECB forecasts and the ECB, at a press conference, announced cuts to all inflation forecasts by 2016.  It is worth mentioning that the ECB announced increased financing to banks worth €400 billion, which goes in the direction of offsetting the Fed's tapering on asset purchases.
This is likely to spell further weakness for the common currency; the main support levels on the currency sit at 1.35 and 1.33.  Draghi also mentioned explicitly that this is not all we should expect: more can be in store if growth and inflation do not follow the expected path and deteriorate further. It will take probably some clear-cut quantitative easing (QE) measures to weaken the euro substantially below the mentioned levels.
The search for yield – resurrected and reinforced by the ECB stance – should boost dividend-yielding stocks and high-yielding bonds. Especially in Europe, dividend-yielding stocks have more appeal, given a less bright growth outlook. On the other hand, for high-yielding debt paper, we prefer the US, where yields are higher for comparable credit risk, with lesser risk of further dollar weakness versus other major currencies. We also expect ECB action to carry trades, in currencies and rates, adding an additional lift. Thus, EM bond spreads should compress and currencies should firm.
Arjuna Mahendran is the Chief Investment Officer at Emirates NBD.