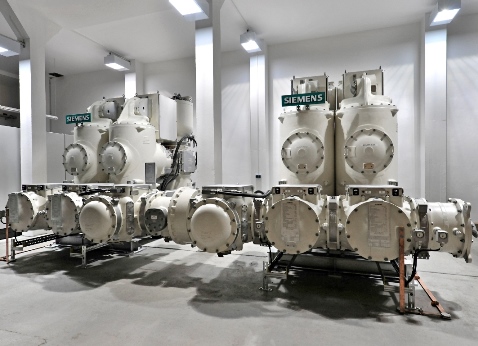 Siemens has been awarded a contract by UAE master developer Nakheel PJSC for the turnkey construction of three electrical substations in Dubai. The substations are an essential component of Nakheel's Deira Islands development, which will see the construction of four man-made islands off the coast of Dubai's Deira District.
"Dubai has a rapidly expanding population, a flourishing industrial sector and plans for major new construction projects, such as Deira Islands. It's important to support this development with an expanded electricity network that is both efficient and robust," said Wolfgang Braun, Senior Executive Vice President, Energy Management, Siemens Middle East. "We are pleased to play our part in the sustainable development of Dubai with efficient, reliable and innovative power technology."
The three 132/11kV substations are scheduled for completion in the first half of 2017, and each comprises eight bays of 132kV gas-insulated switchgears, 71 panels of 11kV air-insulated switchgears, three 50MVA power transformers and control and protection.