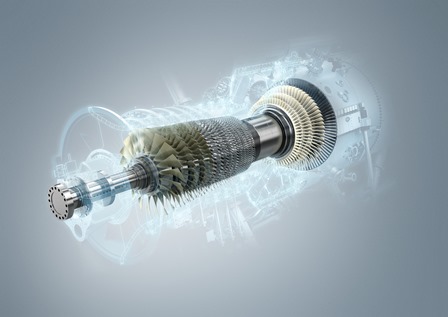 Siemens presented its integrated portfolio of solutions, technologies and services for the electrification and automation of Egypt's cement industry at the "Bringing Power to Cement Industry" seminar that was held in Cairo.
As further steps in the innovation-driven industry are crucial to enable competitive, sustainable and highly productive cement industry in Egypt, Siemens showcased the company's wide range of technologies and suite of services in power generation and distribution, drive technology, automation and industrial processes as well as plants' operations and services.
Egypt is one of the largest cement producers and consumers in the Middle East and Africa. According to the Egyptian Environmental Affairs Agency, in 2015 Egypt produced 70Mt of cement. With the growth of Egypt's infrastructure projects, demand for cement is set to increase.
While the potential is high, cement manufacturers in the local market are under increasing pressure to reduce costs and maximize productivity whilst trying to remain price-competitive and reducing their environmental impact.
Meeting these challenges, Siemens has brought its range of products and services for the cement industry together under the "SICEMENT" product family. The Siemens portfolio can be customized to every plant operator; whether for a new construction or for the expansion, modernization or operation of an existing production line.
"We understand the importance of the cement industry to Egypt's economy. That is why we offer cement manufacturers even more complete, customized 'one stop-shop solutions," said Emad Ghaly, CEO of Siemens in Egypt. "Our portfolio of technologies includes the world's largest and most efficient gas and steam turbines, complete power plant solutions and efficient management of power usage. As a leading engineering company, we also offer automation solutions to support manufacturers in their bid to become more competitive – by reducing the time-to-market, and helping them achieve faster, more flexible and more efficient production."
As an energy-intensive industry, power is one of the most important elements for the cement industry, accounting for almost 30 percent of the total cost of cement manufacturing. Power generation and distribution systems are often subjected to extreme ambient conditions, while energy consumption is continuously rising. To generate reliable on-site power, Siemens provides a diverse portfolio of industrial gas and steam turbines, which are characterized with high power density, low installation and operating costs, ability to use a variety of fuels coupled with high recovery rate to meet the most challenging requirements.
To safeguard a reliable supply under all types of climatic conditions, Siemens provides SICEMENT Electrification, an integrated concept for the plant's entire network including the high-voltage electrical substations required for the interconnection with the national grid. All components are precisely coordinated with each other, enabling significant savings coupled with reduced CO2 footprint.
Cement production is also a complex system of industrial processes. Therefore, Siemens Integrated Drive Systems "SICEMENT" provide the world's first true one-stop solution for entire drive trains – this includes all frequency converters, motors, couplings and gear units.
In automation, Siemens provides CEMAT solutions that enable manufacturers to seamlessly control all horizontal and vertical processes – from crushing raw materials to delivering the finished product. Based on more than 35 years of experience and collaboration with the world's leading cement companies, CEMAT helps improve process quality and energy efficiency, lowers operating costs and reduces unplanned downtime.