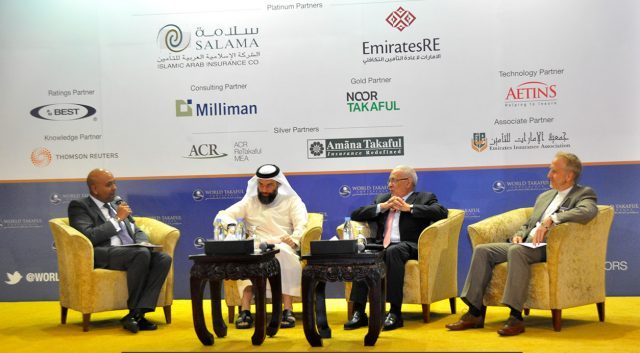 At a time when traditional financial institutes are feeling the pain of the dwindling oil prices, Islamic finance is offering an economic cushion to thwart much of the negative connotation.
Due to its strong foundation and unconventional market approach, this industry is expected to grow further in 2017. Besides, other industries related to Islamic finance are also expected to reap rich dividends in the coming months. One of these industries is Takaful market (a type of Islamic insurance)
Notably, owing to the continued resilience in the estimated $2 trillion global Islamic finance markets, the international Takaful market is expected to continue its double-digit growth momentum of approximately 14 percent and is slated to cross more than $20 billion by this year.
This year's 12th annual World Takaful Conference (WTC) will focus around the theme of 'Stability, Authenticity and Technological Transformation'.
WTC is convened by leading financial intelligence platform Middle East Global Advisors and held in strategic partnership with the Dubai International Financial Centre (DIFC).
However, the journey of the Takaful market is not a cakewalk; it has a good share of challenges as well. The absence of uniformity in regulatory frameworks is a pressing concern that obstructs a smooth way forward for the presently fragmented Takaful industry.
Besides, cross-border cooperation and concurrent operations of standard setters and regulators are paramount to enable full enforcement of robust regulations produced by standard-setting bodies, which, at present, is not being enacted.
Keeping in line with the issue at hand, a host of sessions at WTC will gravitate around discussions with a strong focus on the standardization of regulatory and Sharia framework by industry facilitators, and how it is a pre-requisite to enhance growth.
WTC will take place on April 11 and 12 in Dubai.