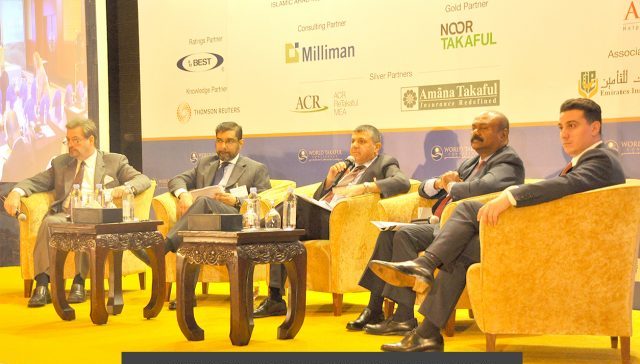 The 12th annual World Takaful Conference (WTC), convened by leading financial intelligence platform, Middle East Global Advisors, and held in strategic partnership with the Dubai International Financial Centre (DIFC), will gravitate around the theme of 'Stability, Authenticity and Technological Transformation'.
Perceived theoretically as 'cooperative insurance', the true essence of Takaful lies in the principle of risk-sharing amongst policyholders and essentially upholding the principle of bearing one another's burden.
However, Shariah divergences prevalent in the industry include partly investing in non-Shariah compliant instruments, insuring risk with re-insurers instead of re-Takaful operators, having products that are mere imitation of conventional insurance with questionable authenticity and not maintaining separation of risk between shareholders and policyholders.
One of the prime reasons why Takaful faces stiff competition from conventional insurance is a lack of consistency in following the very underlying principles of mutuality and Shariah that offer a clearer value proposition.
The issue lies in a severe lack of differentiation between Takaful and conventional insurers. Ever-increasing deficits in policyholders' funds due to a combination of poor underwriting performance and excessively high wakala fees, lack of surplus distribution and no discounts offered to policyholders have contributed majorly in Takaful being at the risk of losing its distinct features in the eyes of customers, in turn forcing itself to compete with conventional insurance solely on the basis of price.
Focusing on the pressing issue at hand, WTC will witness an immersive panel discussion with a strong focus on the need to uphold the authenticity of Takaful. Leading experts comprising Wan Ahmad Najib Wan Ahmad Lotfi, Head, Strategic Management and Shariah, Great Eastern Takaful; Ajmal Bhatty, General Manager, Qatar General Insurance UAE and Board Member at UKIFC; Fareed Lutfi, Secretary General, Emirates Insurance Association and Gulf Insurance Federation; Mahomed Akoob, Managing Director, Hannover ReTakaful B.S.C & Peter Hodgins, Partner at Clyde & Co, will delve deep into the issue at hand with the aim of generating breakthrough insights that will aid in charting the way ahead for the niche industry.
WTC 2017 will build on its decade-long reputation for nurturing the development of the Takaful industry by facilitating thought-provoking discussions, producing quality research and generating actionable insights.