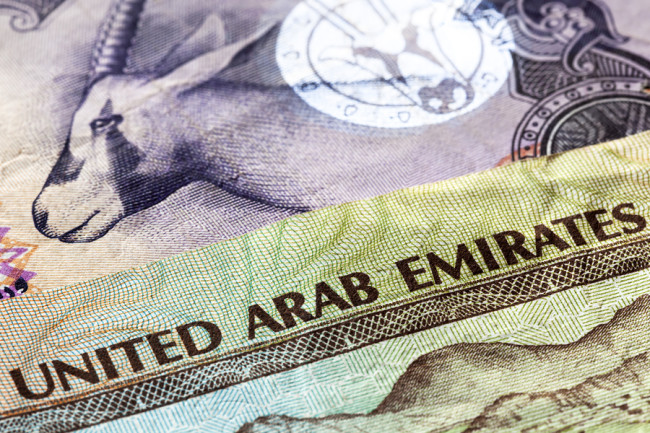 After a year of stellar growth in 2014, the UAE's banking sector will have to brace up for a tougher 2015.
According to Standard & Poor's Ratings Services, banks in the country will be faced with a triple whammy of slowing credit and deposit growth, as well as deterioration in asset quality, which in turn will negatively impact earnings that are expected to go down to single digits this year.
The fall in oil prices, coupled with the volatility on the emirates' equity markets and a correction in the residential real estate market after two years of sharp price appreciation, are all expected to weigh on the banking sector's performance this year.
2015 will be "visibly" different from last year and in many ways marks a "reversal in the trend that saw UAE banks make a continued recovery after the crisis of 2009" said Timucin Engin, Primary Credit Analyst at S&P Dubai, at a media roundtable.
For 2015, the ratings agency expects credit growth to halve to roughly seven to eight percent, when compared with an estimate of 15 percent for full-year 2014 for the rated banks. Deposit growth will also be "noticeably weaker" both in 2015 and 2016 due to a drop in government and public sector deposits.
"The relative weight of these deposits in total resident deposits for rated UAE banks has averaged 28 to 29 percent," S&P estimates.
Despite the gloomy outlook, S&P says that UAE banks are well positioned to face a tougher year, and the downside risks to ratings are limited because the banks have "substantially improved their funding, asset quality and capitalization over the past few years."
"Much stronger deposit growth than credit growth has markedly improved the funding profiles of UAE banks from 2009 to date. Indeed, the UAE banking system swung from having total net external liabilities of approximately $21.5 billion at end-2008, to a $9.3bn net asset position on September 30, 2014. We believe that with this solid cushion, banks will be able to manage the tougher times ahead in 2015 and 2016," the report says.
A potential price correction on the UAE's real estate markets will also have much less of an effect on banks than it did in 2009, believes S&P. Unlike the last crisis, price declines are unlikely to be as big and key developers now operate with much stronger balance sheets and lesser leverage relative to their financial position in 2009.
"However, we could see some credit losses from smaller developers and companies in other sectors that have invested in real estate as a sideline," the report adds.
Abu Dhabi banks are likely to perform marginally better than Dubai-based banks this year, however, there will be broad homogeneity in the overall performance, as unlike in 2009, there isn't a great differential in the quality of real estate loans or exposure to GREs (government related entities).
A slowdown in credit off-take will also prompt banks in the UAE to focus more on generating higher fee income as well as on off-balance-sheet activities like trade finance etc, S&P believes.