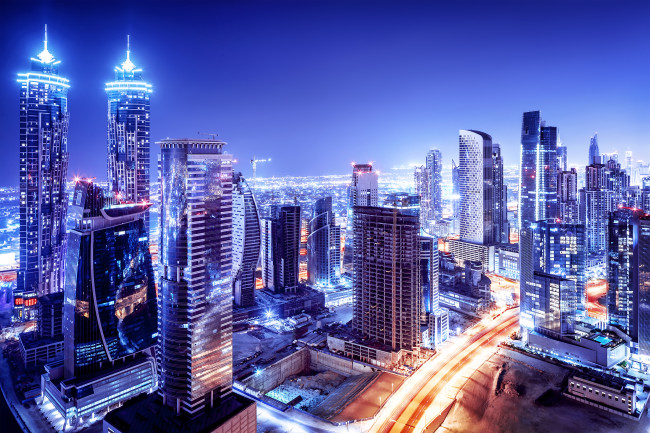 The international monetary fund (IMF) released a comprehensive report on the UAE economy last week, containing several macro predictions as well as suggestions. Here are key highlights of that report:
GROWTH
Real GDP is expected to moderate to three percent in 2015 and recover gradually to 3.8 percent in 2020, which is still below the 4.6 percent clocked in 2014. This is the third downward revision by the IMF this year.
Non-oil growth, which was 4.8 percent in 2014, will slow to 3.4 percent in 2015 and inch up to 4.6 percent by 2020, supported by investments in megaprojects in the run-up to Expo 2020.
FISCAL BALANCES
The overall fiscal balance in 2015 is expected to turn negative for the first time since 2009 and the UAE will record a 2.9 percent fiscal deficit. This will be a temporary blip, as it will return to a surplus in 2016.
The current account surplus is also projected to decline to five percent of GDP (as opposed to 13.7 percent in 2014) but will only gradually increase to 6.8 percent as oil recovers.
INFLATION
Inflation is likely to pick up to 3.8 percent in 2015, fed in by past increases in rents and upward adjustments in electricity and water tariffs in Abu Dhabi, higher costs of education and other services. Over the medium term, price increases are expected to stabilize at three percent.
CREDIT GROWTH
Credit to the private sector, which grew by 11.5 percent in 2014, is expected to slow down to 7.2 percent due to tighter lending standards. It will increase to 12.6 percent by 2020 as private investment slowly increases.
FISCAL CONSOLIDATION (TAXES AND LEVIES)
UAE authorities have planned a consolidation of 2.8 percent of non-oil GDP and the IMF suggests that, in order to achieve this, spending should be rationalized by controlling the public wage bill growth by limiting wage increases to correspond with productivity gains, continuing to reduce energy and water subsidies while protecting those in need, and lowering capital transfers to Abu Dhabi GRE (government related enterprises), among other measures. More importantly, it has asked authorities to consider increasing non-hydrocarbon revenues by introducing value-added tax (VAT) and broadening corporate income tax (CIT) and excise tax.
According to the fund, the UAE could generate extra revenues of 7.4 percent of non-hydrocarbon GDP if a ten percent CIT, five percent VAT and 15 percent excise tax on vehicles is levied.
IRAN DEAL IMPACT
The UAE could stand to add one percentage point to its real GDP growth over 2016-18 due to the lifting of the sanctions on Iran, through higher non-hydrocarbon exports alone.
According to the IMF, the removal of sanctions is also likely to lead to an increase in Iranian demand for goods and services from the UAE. As of 2013, 12 percent of the Emirates' total non-oil exports of $12 billion went to Iran.