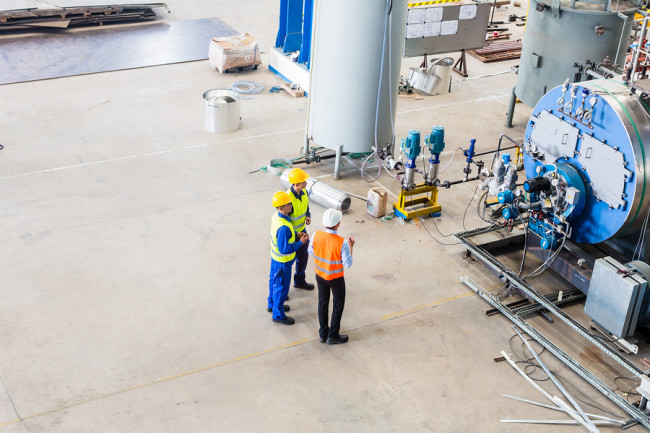 UAE's investments in the industrial sector amount to AED127 billion, contributing 14 percent to the country's GDP, Sultan Bin Saeed Al Mansoori, the UAE's Minister of Economy has said.
He was speaking at an event in Al Ain, held to announce UAE's decision to hold the Global Manufacturing & Industrialization Summit (GIMS) in Abu Dhabi in September 2016.
"The UAE is currently experiencing large scale industrial expansion…The industrial sector is the second largest contributor to GDP after oil and gas, and there is immense potential for sustainable growth to be supported by industrial zones" he said.
The minister also added that the sector, which is made up of nearly 6,000 facilities, currently supports around 433,000 jobs.
The UAE stands out among its GCC peers on its economic diversification efforts, with the share of non-hydrocarbon sectors increasing from 44.7 percent of GDP at the beginning of the century, to roughly 61.1 percent of GDP at the beginning of 2014.
"Diversification efforts have also contributed to containing the role of the public sector in driving non-oil GDP growth," a Barclays note pointed out early this year. "After rising sharply in 2009 to 30.6 percent of non-oil GDP, the share of public sector, consumption and investment in total non-oil GDP fell back to 25.3 percent by 2013. This compares with 56.6 percent of non-oil GDP in Saudi Arabia and underscores the reduced role of the public sector in steering the UAE's economic activity, although it remains important."
In an attempt to build on these achievements and grow the country's manufacturing base, the UAE has now partnered the United Nations Industrial Development Organization (UNIDO) and the World Economic Forum's Global Agenda Council, to host a summit that will "create a global movement to help drive 21st century manufacturing and industrial transformation to create sustainable economies and inclusive societies worldwide" Al Mansoori said.
The announcement, made at the Strata Aerospace Manufacturing facility, also saw Director General of UNIDO, LI Yong, gave a detailed update on the objectives of GMIS.
He added that it was crucial to find solutions to bringing sustainability to manufacturing processes, as growth in industrialization in developed economies had been accompanied "environmental degradation and inequity".
"GMIS will be a longstanding platform of debate, interaction and learning with a global outcome. It is aimed at fostering the development of global standards for manufacturing and industrial innovation by bringing together representatives from governments, industries, civil society, students and academia to agree on a cross-national and cross-sector global manufacturing framework based on mutually agreed and beneficial standards," said a press statement.