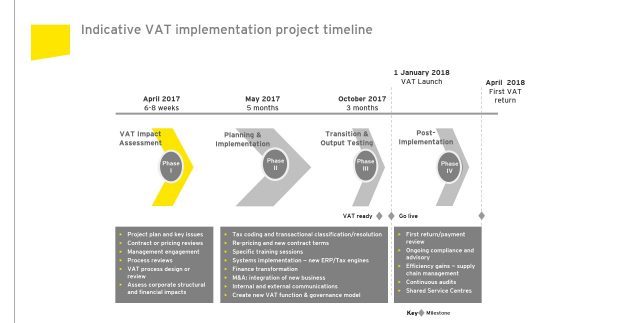 The introduction of VAT across the GCC from 2018 will represent the largest economic transformation for businesses that the region has ever encountered. The tax will have a profound and pervasive impact across all aspects and personnel of businesses. Yet, for consumers, its impact will be much more psychological than tangible.
Implications for businesses
It's not an understatement to say the introduction of VAT will cause a major change in the way business is conducted across the GCC. For the first time, businesses will need to operate within a compliance framework that applies to each and every transaction they undertake on a daily basis. Along with this compliance framework will be reporting, verification, and retention requirements stretching over many years and to which harsh penalties will apply for shortcomings.
There will be a wide range of implications for businesses across their value chain and support functions. Whether it's people, processes, prices, planning, payroll or procurement, they need to be assessed and, almost inevitably, updated or modified to function in a VAT environment.
While VAT should generally not be a cost to businesses (unless they are making exempt supplies), it will require them to overhaul their businesses as part of the VAT implementation in order to be able to comply, operate and excel in the post-VAT world. This preparation and change will incur some cost to business.
What have we encountered so far?
From our experience in undertaking multiple assessment projects across all industry sectors, some extraordinary issues have arisen due to the particular – and, in many cases, peculiar – ways in which businesses operate in the GCC. Two issues that we regularly encounter are working capital impacts and business and operating models.
The working capital issue is due to the fact that most (non-retail) businesses in the GCC operate on long payment terms, often stretching out to six months in practice, even when contracted for only 60 days. The VAT will have to be included, and paid, in the next VAT return based on the earlier invoice, payment or delivery/performance; i.e., a cash basis only applies if payment is made upfront (e.g., in many retail sales). The delayed receipt of payment by suppliers means they will be financing the VAT to the government even when they have not actually received it from their customers.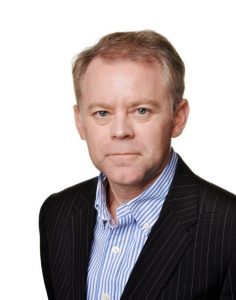 The business and operating model issues arise due to the lack of stricture in current business practices. Often one business in the group handles contracts, another business actually receives and uses the purchases, and even a third makes the payment and/or receives the invoice. For a VAT environment, in order to be able to deduct or reclaim the VAT paid on purchases, these types of practices need to be overhauled and much better aligned to be VAT-compliant.
In analyzing transactions from a VAT perspective, it is imperative to assess the what, how, when, who, where and why. Each of these helps determine the application of VAT, the time and place of the supply, the liability for the VAT, and the rate or treatment and the mechanism to be used, e.g., whether a reverse-charge applies, where the customer self-accounts for the VAT rather than the seller. The first observation is that this is now a very tight timetable. If a major or complex business has not yet started its VAT implementation process, then it is slipping behind and starting to run an increased risk of not being fully ready, i.e., not being fully compliant by the go-live date and at risk of penalties and mistakes. The second observation, however, is that it is still doable – tight, but doable.
However, businesses should not wait any longer. For large and complex businesses, the approach outlined above will now involve overlapping phases in parallel, rather than the neater sequential approach that an earlier start would have allowed. Businesses are already facing a scarcity of experienced and knowledgeable resources to advise and assist them on VAT implementation projects and this situation will only get worse as the deadline approaches. There has not been a case where a business indicated that they began their preparations too early – rather, they often comment on wishing that they had more time to prepare.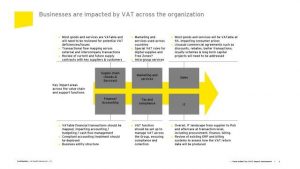 In terms of the project timeline, two key matters need to be noted for a successful implementation. Firstly, a comprehensive phase 1 impact assessment is crucial. This assessment needs to achieve two major objectives: to engage the organization from a very senior level on the importance and profound nature of addressing VAT; and to provide the foundation of issues, impact, plans and priorities for the subsequent phases. Businesses need to get this phase right, as uncovering issues later during the project will only cause greater stress and cost. Secondly, managing the transition is a fundamental requirement, it involves the whole change management exercise, including training, stakeholder management, and systems testing.
Implications for consumers
The GCC VAT will have a very broad base, with limited concessions, but a very low rate of five percent. Notable special treatments will be available for basic food (except in the UAE at this stage), healthcare, education, residential property, financial services, transport and exports (outside the GCC). The effect of this chosen tax base will be a modest, one-off, inflationary effect due to rising prices on taxable goods and services – to the order of approximately 2.5 percent. A price rise of this magnitude is less than normal annual inflation in most cities across the GCC. It is likely to be spread over many months, as competitors respond to different pricing strategies, so not all of it will fall on January 1, 2018.
Though the overall effect on household budgets (assuming no wage rises to offset it) will be modest, VAT will have a psychological impact. This tax is now very transparent. It may not be the first time 'tax' has been paid (e.g., customs duties, various hotel taxes, municipality fees, etc.) but it will be the first time people will see a tax of such breadth and scale.
What to expect
Laws across the GCC states should be released to the public very soon. These will be accompanied by further announcements about the commencement dates from the start of 2018.
One area that will see some behavioral responses in the ensuing period is consumer spending, especially on durables. Present conditions will encourage retailers to promote 'beat the VAT' sales throughout the second half of 2017.
It is expected that there will be some surge in spending as consumers bring forward discretionary purchases to the second half of 2017. However, this surge will then be followed by a slump in discretionary spending in early 2018.
This economic phenomenon was witnessed overseas in countries such as Australia, Singapore and Canada when they introduced VAT. Pricing post VAT in 2018 will also be subject to intense scrutiny by media, regulators, consumers and other businesses to see if a full five percent was immediately passed on or if businesses tried to increase prices by more or less than five percent.
Finally, the profound transformation in the business environment from now (the pre-VAT world) to two years' time (the post-VAT world when businesses are fully integrated) will be significant.
The business environment – practices, policies, supply chains, contracts, transaction flows, documentation, record keeping and timeliness of reporting – will all be very different after VAT compared to what occurs today.
This transformation will be demanding and it will be interesting to witness businesses in the GCC rise to the challenge in this new economy.