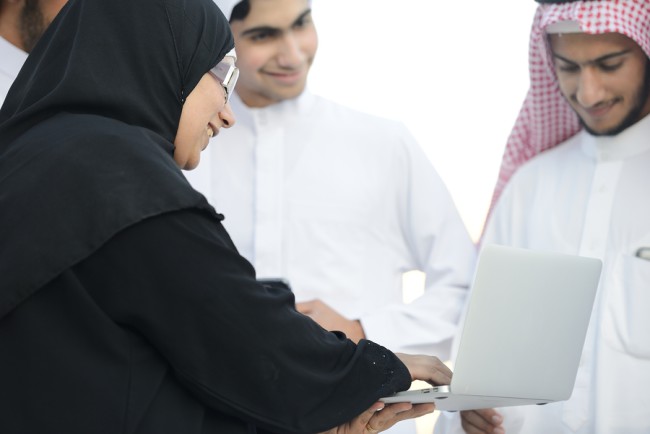 Due to the credit risk challenges they face, GCC-based family businesses are assigned more conservative ratings than their financial risk metrics suggest.
New York City-based credit ratings agency Moody's published the above findings in its latest report.
Eighty percent of non-oil GDP within the Middle East is derived from family owned businesses, making them a critical part of the economy, according to Deloitte. And yet ownership restrictions, lack of easy access to capital markets, heavy reliance on bank funding, concentration of business activity in one country and lack of cash flow diversification are among the key obstacles GCC family run businesses face, making the assessment of their credit quality a complex exercise.
This poses "risks that can result in lower credit ratings for these companies compared with their global peers," Moody's explains.
Throughout the GCC, laws prevent full ownership by foreign investors and require the presence of a local shareholder. And while free zones can be an "effective mitigant" to these restrictions, the report says they limit the ability of companies to conduct business with on-shore entities outside the designated zones.
The report goes on to add that these restrictions can also constrain companies' access to capital markets or international creditors, making them heavily reliant on regional bank funding.
"That said, we have also observed cases where long-established merchant families with businesses that are entrenched in their respective markets enjoy access to attractively priced sources of funding from local banks. Family owned corporates often benefit from very competitive short-term domestic bank market funding rates suggesting they have a lower risk profile as compared with the ratings Moody's would assign assuming a medium- to long-term funding exposure," the report adds.
Among the other challenges that complicate the rating exercise believes Moody's is the fact that many of these firms, while leaders in their respective home markets, are vulnerable to external shocks because of their high geographical concentration and position of disadvantage when seeking to grow outside the region.
Last, but not the least, lack of cash flow diversification and issues with transparency, disclosure and corporate governance have been cited by Moody's as key constraints. The report says disclosure of non-financial disclosure among these entities is less frequent compared to listed companies, and this opacity in decision making runs the risk of favoring "the interests of shareholders at the expense of bondholders and other creditors."
Late last year, Moody's peer Fitch ratings had also cautioned that ratings of privately held corporates in the GCC were being constrained because of weak corporate governance. It said that while there was a steady improvement in practices followed by publicly listed companies, with both Qatar and the UAE having undertaken several regulatory reforms after being bestowed with the emerging markets status, private enterprises were adopting these practices only selectively.
"Lagging governance standards can discourage international investors from looking for opportunities in GCC as they face closely controlled company ownership and general lack of transparency. GCC companies can improve their access to capital markets and cut the cost of raising debt by strengthening their management and governance practices" Fitch said, echoing similar concerns to those of Moody's. "Improved governance practices will not, by themselves, positively affect a credit rating. However, weak governance practices can result in lower ratings than quantitative and qualitative credit factors may otherwise imply".