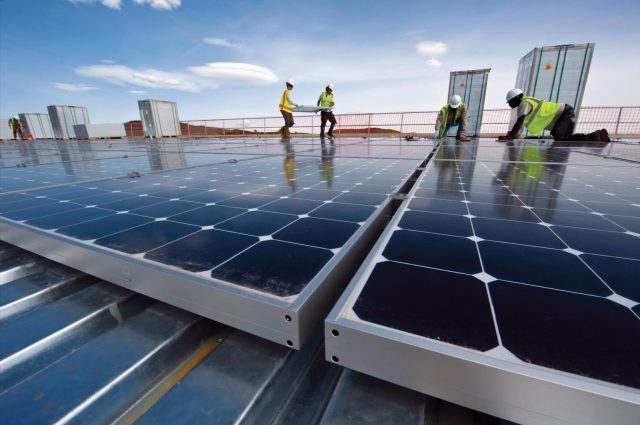 It was a historic event when members of the Organization of Petroleum Exporting Countries (OPEC), as well as non-members, reached an agreement in December – their first deal since 2001 – to curtail oil output by roughly 1.8 million barrels per day to check weakening oil prices.
The coming together of OPEC and non-OPEC countries to save their oil-reliant slowing economies had an underlying message: hydrocarbons cannot be the future's sustainable economic and energy drivers.
If market watchers are to be believed, the decision won't have a huge impact on oil prices in the long run. US President-elect Donald Trump has already indicated that he plans to ramp up the shale oil production once he assumes office. US shale, which was unprofitable to produce at the price of approximately $35 a barrel in early 2016, could become viable again with the price rise. Increased shale oil production will neutralize any effect that the OPEC's decision would have on the prices.
Also, the oil demand is not expected to rise strongly, as the world economy is struggling, experts say.
The two-year oil price slump (from more than $100 per barrel in 2014 to $54 in 2016) has forced the Middle East and North Africa (MENA) region, one of the biggest oil-producing regions in the world, to swiftly reduce its reliance on the volatile oil and gas industry to fulfill its economic and energy needs. As the MENA countries decarbonize their economies, the focus has shifted from non-renewable to renewable sources of energy.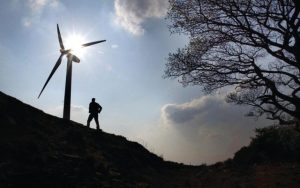 Power guzzlers
The region has one of the world's highest per capita energy consumptions and carbon emission rates. As per a PricewaterhouseCoopers (PwC) report, the MENA region's energy demand is expected to grow by 8.3 percent per year, which is more than three times the global average. More than 170 GW of additional capacity will be required in the Gulf Cooperation Council (GCC) region alone by 2020.
Too much dependence on hydrocarbons to meet this burgeoning energy demand doesn't augur well for the world at large and the MENA region in particular, which will be the worst affected if its carbon footprint increases and the global temperature rises.
Nearly two-thirds of agriculture in the MENA region relies solely on rainfall, making it vulnerable to climate change. If global temperatures get hotter by just 1.5°C, the level of the Mediterranean Sea is expected to rise between 0.2 and 0.5 meters, which could affect up to 25 million people between Algiers and Beirut. The 2015 drought in Morocco destroyed over half the wheat harvest and led to a 1.5 percent drop in the country's GDP.
Being signatories to the Paris climate agreement, which aims at bringing global carbon emissions to pre-industrial levels, the Gulf states have to shift toward renewable and clean energy sources.
The region has charted a clear roadmap and targets to tap alternative, sustainable and clean sources of energy and lessen its reliance on fossil fuels. Taking the lead in this direction are Morocco in the MENA region and Saudi Arabia and the UAE in the GCC.
Clean roadmap
In the MENA region, Morocco has set the most ambitious clean energy target for itself. By 2030, it aims to fulfill 52 percent of its energy needs through renewable sources and cut greenhouse gas emissions by 32 percent. Egypt has plans to increase contribution of renewable energy to 20 percent by 2022. Jordan has announced several renewable energy projects with a total capacity of 1,800 MW to be connected to its national power grid by 2018. Kuwait wants renewable sources to satiate 15 percent of the country's overall energy needs by 2030.
Saudi Arabia, the region's largest exporter of crude and the world's seventh-largest consumer of oil, in its Vision 2030, targets 9.5 GW from the renewable sector to meet a substantial part of the three-fold increase in its energy consumption. To achieve its goal, the kingdom has augmented its renewable energy capacity, restructured the government departments concerned and created a healthy environment for the private players. King Abdullah City for Atomic and Renewable Energy plans to develop 54 GW of renewable energy by 2040.
The UAE has set its eyes on augmenting clean energy power generation from 25 percent to 30 percent by 2030. Dubai Clean Energy Strategy 2050 aims at 75 percent by 2050.
Solar potential
The private sector is eyeing government collaboration and investments in clean energy projects across the GCC, especially in Saudi Arabia's solar energy market. The MENA region has abundant sunlight, roughly for nine hours per day, and solar has become one of the most competitive energy sources available. Nearly $3.5 billion has been invested in solar projects in the MENA region to date.
Riyadh's solar market has evinced great interest in technology manufacturers and developers, who believe the kingdom can be the global leader in clean energy. The Saudi Electricity Company recently signed an SAR4.5 billion contract with General Electric (GE) to establish the country's first fossil fuel and solar power plant near the Red Sea port of Dhuba. The UAE has provided the strongest support to the solar industry, which has been given an AA credit rating, meaning low interest rates and a lot of international investment.
In 2016, the Emirates proved it is cheaper to produce a unit of energy from the sun than from oil through its clean energy auction system. In May last year, the Dubai Electricity and Water Authority secured a record-breaking bid of 2.99 cents a kilowatt-hour for the expansion of Mohammed bin Rashid Al Maktoum Solar Park.
In September, it received the lowest solar price bid of 2.42 cents a kilowatt-hour for an Abu Dhabi solar project. The unbelievable price was achieved as the auction worked on a model to pay green power generators more during peak demands.
"It's a win-win situation as it (solar energy) is competing with natural gas prices", says the UAE's Minister of Climate Change and Environment, Thani Ahmed al-Zeyoudi.
Nuclear wind
The UAE is aiming at meeting a quarter of the electricity needs from the Barakah nuclear power plant, which is being built with the help of South Korea.
One of the four reactors at the plant will be up and running in 2017. All four reactors are scheduled for completion in 2020 and will save up to 12 million tonnes in carbon emissions every year. Saudi Arabia has a target of generating 6 to 7 GW of electricity from nuclear power by 2032, rising to 17 GW by 2040. "We will be selecting sites very soon that we will reserve for our first nuclear energy power plant," says Khalid Al-Falih, the country's energy minister.Saudi Aramco, national oil producer, and GE will commission the first wind turbine in KSA this month. The turbine will generate 2.75 MW at its peak, sufficient to sustain roughly 250 Saudi households, thus reducing burning of diesel for power generation by 18,600 barrels of oil equivalent per year.
Banking on support
Promotion of clean energy requires support from government and financial institutions alike. Gulf nations are considerably reducing subsidies on conventional fuel, thus trying to create a level-playing field for the renewable energy sector. A liberal fuel market is central to the adoption of renewables.
The World Bank has stepped up its contribution. Under the MENA Climate Action Plan, the bank aims to double its financing in the region, to reach roughly $1.5 billion per year by 2020.
The action plan focuses on bank financing for adaptation to the new climate reality, encouraging private investments in renewable energy and laying the foundation for a green future.
The World Bank's financial support to Gulf nations for green growth gives confidence to private investors to take up renewable energy projects fearlessly. As many MENA nations have resolved to cut greenhouse gas emissions and reduce their dependence on fossil fuels, their requirement for expertise, technology and clean energy systems is only going to grow in the future.
Private players have an opportunity to cash in by providing affordable technological systems to the states. The renewable energy sector is wide open to be explored. Big players have already entered into agreements with the states in helping them meet their green targets. Thus, the renewable energy sector is poised in the year ahead to make big gains from the past years' achievements.