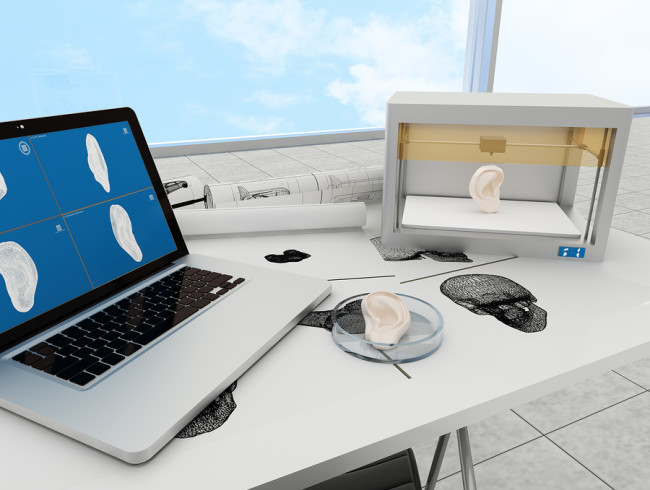 Surveys indicate that more than 30% of the 300 largest global brands are now using or evaluating 3-D printing for prototyping, innovation projects or for actually producing what they sell. Over 200 universities and colleges already offer 3-D coursework in their curricula. To my mind, there is no question that 3-D has reached a tipping point.
And I think it all has to do with the recent arrival of affordable desktop 3-D printers.
When I spent eight months last year traveling to hotbeds of 3-D innovation across America in a specially outfitted RV, my tour took me to government agencies like NASA and big corporations like General Electric, but I also hung out in makerspaces, hackerspaces and other places where creators were using less elaborate versions of the 3-D printing tools.
Entrepreneurs and students all around the world are embracing newly accessible technology to make the things they couldn't make as easily before. Over the past couple of years, entrepreneurs have used Kickstarter to launch more than 300 3-D-printer-related campaigns – and many of them have received millions of dollars in funding.
Not that all these artisans and hobbyists and their shop-scale technology are collectively producing enough 3-D-printed output to put a dent in the overall economy. The most important "tipping point" isn't about how many manufacturers have changed, but about how many minds have changed. A critical mass of people is emerging who, when they think about how things are made, think in a different way. You could say they're thinking in 3-D.
In the California leg of our so-called "3DRV" road trip, I talked with Jason Lopes of Legacy Effects – a company best known for its contributions to Hollywood films like "The Avengers," "Avatar" and others that have required high-level special effects, animatronics and creature design. A few years ago, Legacy purchased a 3-D printer to use for simple tasks. With 3-D printing technology right at hand, employees realized that it had uses beyond the modeling of the characters themselves – for example, 3-D printers could create the parts, jigs and fixtures needed to complete the work and deliver it to clients. Lopes says that having a 3-D printer in the office has changed the way he and his colleagues approach design overall.
The same can be said about the 3-D software tools that are becoming widely available. Apps now exist that allow smartphone users to snap pictures of an object and get a digital 3-D rendering of it. That means, of course, that you can print a scale model of something – like an action figure of yourself, for example. But more importantly, if you already have an approximation of an object you wish to create, you don't have to begin the production process with a blank screen. Beyond being a time saver, this might spell the difference between pursuing a novel idea and never getting around to it.
The people who work as operations management executives have outside lives – they're interested in new trends. Some of the folks going to work in today's big businesses are young people who were not so long ago learning about 3-D technology in classrooms and science museums. As companies hire more of these people, those companies will be more likely to undergo fundamental changes. This is how organizations reach tipping points: not when some key percentage of the firm has installed a technology, but when enough people see its possibilities.
(T.J. McCue led the 3DRV project across the United States in 2014.)
© The New York Times 2015