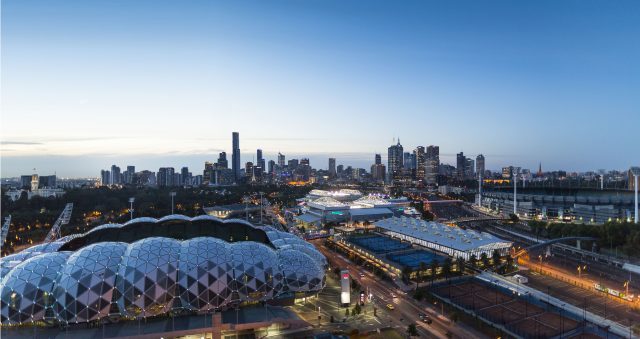 The State Government of Victoria is celebrating 20 years of trade, tourism and investment links with the Middle East region.
The Australian state set up its Victorian Government Business Office (VGBO) in 1997 to drive trade and investment links with the region, which two decades later has seen Victoria's annual exports to the Middle East and North Africa (MENA) region grow to AUD$2.49 billion (US$1.85 billion).
Over a 10 year-long period (2006-2016), Victoria's total exports into the MENA region was valued at AUD$29.34 billion (US$21.76 billion).
"Victoria has had a long-standing and ongoing commitment to the MENA region which has been established through a sense of deep trust and a mutually beneficial relationship that has been harnessed for 20 years," said John Butler, Commissioner for the State Government of Victoria in the Middle East, Africa and Turkey.
"There are many countries in the MENA region that have played a vital role in the Victorian economy as both a source of imports and as an export destination. We can only see our relationship strengthening further as we grow even closer together and develop the successful two-way collaboration between Victoria and the region."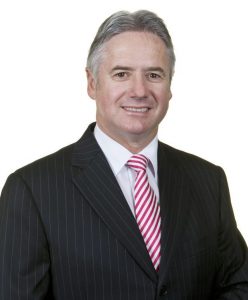 Through a variety of programs and business initiatives, the VGBO has assisted Victorian exporters and provided assistance to Middle East, African and Turkish companies and organizations to source products and services, business introductions and investment opportunities with Victoria.
Growing Victorian food and beverage exports
The Victorian food and beverage sector is a key component of the Victorian economy and the industry has built a well-established relationship with the MENA region. Each year, up to 100 of Victoria's top F&B companies attend the annual Gulfood exhibition in Dubai, joining a Victorian Minister who leads the delegation of the state's high performing companies to the region.
During the period 2006-2016, Victoria exported AUD$10.24 billion (US$7.6 billion) worth of food and agriculture products into the MENA region.
In the UAE alone, Victoria's food exports were doubled over the past 10 years (2006-2016). During this period, Victoria exported AUD$2.84 billion (US$2.1 billion) worth of food and agriculture products to the UAE. The UAE consists of 24 percent of Victoria's total exports and 35 percent of Victoria's total food export into the MENA region.
"Victoria is a leading exporter of superior food and beverage products with an ongoing commitment to the highest international standards of quality management, food safety and Halal accreditation," said Butler.
Diverse sectors and experience
The MENA region is also an important export region for Victorian service providers, particularly in the building and construction sector where companies have established offices in the UAE and beyond.
Education is another important export sector with organizations offering in-country courses and over 6,300 students from the MENA region enrolling in Victorian education institutes last year. Victoria is the most popular Australian study destination for Saudi Arabian students, who account for the largest cohort of MENA students in the state (around 2,900 in 2016).
Strong tourism and aviation links
Tourism and aviation links between Victoria and the region have been enhanced over the years, with Emirates Airline, Etihad Airways and Qatar Airways all flying daily to Melbourne.
Emirates Airline has a long-term relationship with Melbourne, having sponsored the famous Collingwood Football Club and the Emirates Melbourne Cup, the flagships among a portfolio of key partnerships in the state.
Etihad Airways also has a strong connection with Melbourne, which is home to Australia's Etihad Stadium and has seen the UAE's national carrier become the lead sponsor of Melbourne City Football Club.
"With a vibrant arts scene, a passion for great food and Australia's leading sporting events, it's no surprise that Victoria is known for its amazing tourism experiences," said Butler.
Fast-growing with significant investment opportunities
Victoria also offers a highly-skilled and innovative workforce across a range of industries, including world-class capabilities in biotechnology and life sciences, carbon trading, automotive, aerospace, defense and ICT.
"Equally, Victoria is a significant destination for MENA exporters and investors," added Butler, "With direct daily flights into our capital city Melbourne, and a reputation for leadership in Islamic banking, Victoria is an attractive destination for prospective investors into our great state."
Melbourne's attractiveness to live and work is underpinned by its position as one of the top cities in the world, as voted by the Economist Intelligence Unit's annual Global Liveability Report, which consistently ranks the Victorian capital as number one.
The city is also the fastest growing in Australia, forecast to overtake Sydney's population as early as 2030. Melbourne's population has grown more quickly than any other Australian city over the past 10 years.