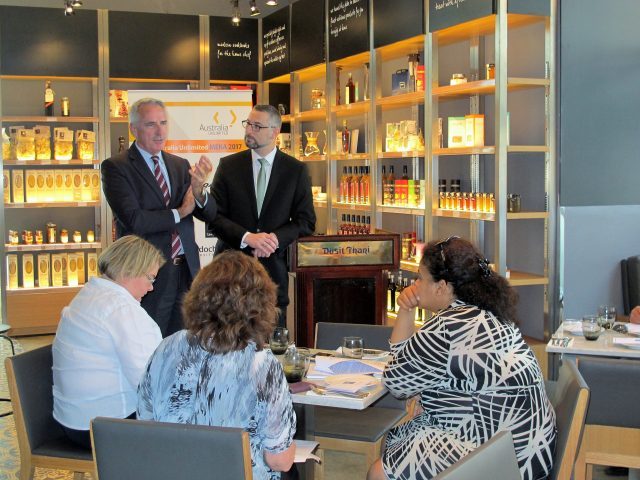 Australia's strong capability in health research and mining will be on display in the Middle East and North Africa region during the Australia Unlimited MENA 2017 (AU MENA) trade mission this month.
The Australian Trade and Investment Commission (Austrade) will host its annual Australia Unlimited MENA road show from March 11 to 19, where several leading Australian universities, mining, and healthcare companies will be represented.
Australia's dynamic health research expertise will be profiled during the fifth AU MENA campaign, with the theme 'Collaborate to Innovate'. For the first time, Austrade's mining mission will be a focus of the road show, which will promote the bilateral trade, investment and cultural ties that exist between Australia and the MENA region. Major activities will take place in UAE and Saudi Arabia, and there will be associated programs in Kuwait, Qatar, Oman and Egypt.
Australia's ambassador to the UAE, Arthur Spyrou, said Australia's mining companies had a lot to offer the MENA region in terms of developing a broad range of projects beyond the energy sector.
"Australia is one of the world's leading mining nations, with a particular expertise in the mining technologies and services that help to keep the world's mines operational," said Spyrou.
Gerard Seeber, Senior Trade and Investment Commissioner and Consul General to the UAE, said a main focus this year was how Australian healthcare service firms can help MENA countries cope with growing demand.
"Australia's proven expertise in healthcare is well-positioned to assist the MENA region as the public and private sector work to develop a local medical tourism industry and try to prevent the spread of lifestyle illnesses such as diabetes and cardiovascular disease," added Seeber.