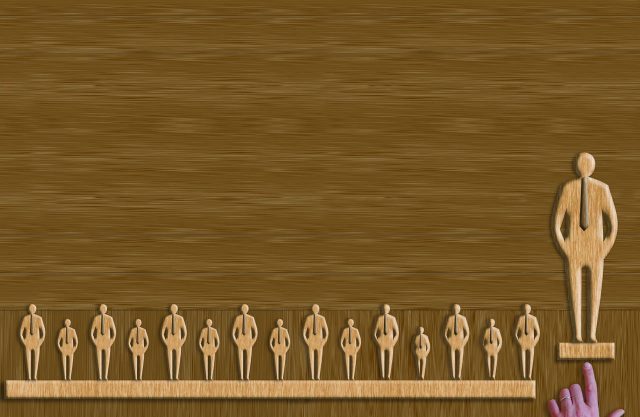 The corporate sector in the MENA region finds itself at a very critical juncture. As sovereigns across the region diversify their respective economies and take to fiscal prudence, businesses have been forced to chart out a roadmap to ensure a sustainable future to thrive successfully.
If you take into account persisting volatile oil prices, digital disruption and tightening liquidity, the task of transformation becomes even more humungous for the region's corporates.
Era of abundance coming to end
One fact that businesses must come to terms with fast is that the era of abundance has come to an end and they have to operate in a challenging and sluggish economic environment; their reliance on government support eventually needs to end by way of generating revenue through cost cutting, reorganizing business units, selling underperforming assets, outsourcing and raising capital from equities in regional and international markets, etc.
This is the new reality they have to get used to and strategically evolve their strategies around it.
The same sentiments echoed loud at the recently held Top CEO Conference & Awards 2017, at King Abdullah Economic City (KAEC) in Jeddah, KSA. The conference's theme was 'Adapting to Disruption: New Roles, New Realities' and sessions tackled some of the burning issues that the corporate sector is facing.
TRENDS magazine, in association with INSEAD Business School, organized Top CEO Conference & Awards with an aim to create an open dialogue between top executives to ensure a robust roadmap to success for regional businesses. We interacted with regional business leaders to understand the ongoing disruptions in their businesses.
Testing time ahead
What could be in store for the future for the private sector in the Gulf was nicely summed up by KAEC CEO Fahd Al-Rasheed at the conference: "The next three to four years will be extremely challenging for all of us. There is no alternative but to adapt fast. As subsidies are reduced, your (private sector) costs will increase for labor, electricity and land. All will be changed."
In our interaction with most of the CEOs, we discovered that the challenges are only going to rise for the private sector as governments vigorously pursue their respective national transformation plans and vision statements and seek increased private participation in the nation building. Besides, there was a consensus that customers are becoming more and more tech-savvy, products and services are getting outdated faster than they have ever been before.
Business leaders are of the view that new market dynamics are changing the rules of competition. Innovation and consistent reinvention of business models have become a necessity to remain in operation. In such a scenario, corporates have to find efficiencies and innovative strategies.
The sooner the businesses usher in the best of new technologies in their operations, the better it is for them to operate efficiently. The smart adoption of technology, such as robotics, data analytics and artificial intelligence can help companies reinvent their products, achieve major operational and cost efficiencies and tap into new markets. They have to embrace diversity, not just of genders and nationalities but of experiences and generations, and opinions, to get the best results. This calls for a "new age leadership" and a rich local talent pool which can drive the organizational change. Celebrating leadership, C-suite executives were also awarded during the Top CEO Conference & Awards.
Most transparent ranking formula
TRENDS magazine worked with INSEAD to ensure ranking formula is accurate and honored the top 100 CEOs of the GCC listed companies after an analysis of their financial statements. It worked with Hawkamah to ensure that element of corporate governance is maintained while doing the ranking. To add more transparency to the overall procedure, Deloitte did the  auditing of the whole ranking procedure.
However, corporate leaders were of the view that, unfortunately, many companies find themselves trapped in legacy systems and lack inspirational leaders and skilled force to adapt to the digital age. Family businesses, which form the backbone of the private sector in the MENA region, have been at the receiving end in this ongoing transformational phase. In the highly competitive environment, the family businesses have to learn to borrow from the debt and equity markets and smoothen succession process to survive.
The governments can play a proactive role in supporting the businesses, irrespective of their nature whether family, startups or SMEs. Traditionally, there has been little support for failing businesses in the region, but the changes to the insolvency regimes are certainly a step towards creating an environment that is more supportive of entrepreneurs and fostering a culture where it is "safe to fail". The UAE, Qatar and Jordan have taken a lead in creating a supportive and dynamic business ecosystem to help companies navigate challenges, embrace a new reality, and take their organizations forward.
Despite stiff challenges and headwinds, businesses can excel and startups have shown how exactly it's done. A flexible and innovative approach, a constant reinvention of products and more inclusive working environment are all key elements for businesses to thrive in the region.