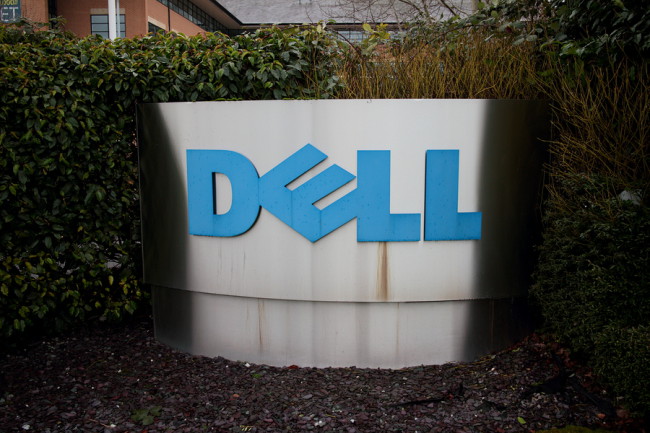 Boston was all but frozen on Feb. 4, as the city grappled with another day locked in winter's grip.
Yet at the city's Logan International Airport, EMC's longtime chairman and chief executive, Joseph M. Tucci, and a top lieutenant quietly met with a co-owner of Dell to discuss what eight months later would become the biggest takeover ever of a technology company.
In buying EMC for about $67 billion, Dell is embarking on the most ambitious — and riskiest — step in its turnaround plan to date. Adding the data storage provider to its own suite of offerings, including network servers, will bolster Dell's standing as a major one-stop shop for business customers.
Getting to Monday's announcement of the transaction was a yearlong journey of some 50 confidential meetings in private homes and hotels in suburban towns across the country, drawing in Mr. Tucci, Michael S. Dell and top bankers like Jamie Dimon of JPMorgan Chase.
More important, it meant testing the limits of the debt markets, as Dell and its partner Silver Lake would be seeking to raise more than $40 billion in financing when turmoil had recently roiled investors.
This recounting is based on interviews with people with direct knowledge of the negotiations, some of whom spoke on the condition of anonymity.
The road to Project Emerald, as the deal was known internally, began last fall. (Dell had the code name Diamond, while Silver Lake was Spartan.)
At the time, Mr. Dell and Silver Lake, the investment firm that helped him take Dell private two years ago, had been assessing what the company could do to bolster its self-help plan. Since going private, Dell had moved quickly to continue transitioning away from selling personal computers and into enterprise services.
Dell had also made strides in erasing some of the billions of dollars in debt that the leveraged buyout had piled on. Since going private, the company paid down $4.5 billion worth of financial obligations, helping improve its credit rating. That gave Mr. Dell and Silver Lake flexibility in pursuing a potentially expensive new endeavor.
Moreover, both Dell and Silver Lake had shown interest in consolidating industries. Dell had spent billions buying up enterprise service providers, while Silver Lake's Ken Hao had helped build up the chip maker Avago into an acquisition machine, including through the $37 billion purchase of Broadcom earlier this year.
A potential new deal emerged when news reports last year speculated that EMC was in merger discussions with Dell. Though the reports were inaccurate, Mr. Dell and Egon Durban, a managing partner at Silver Lake who led the leveraged buyout in 2013, began to weigh the merits of buying the embattled data storage company.
At the same time, EMC was coming under pressure from Elliott Management, a $27 billion hedge fund that has profited by shaking up technology companies.
By that point, Mr. Tucci — known for hinting at retirement and then not leaving — had wondered how to handle succession at his company, with speculation growing louder among analysts and media outlets about who would become EMC's next leader.
It was Mr. Dell who first called Mr. Tucci, in October. The men have a long professional relationship that goes back to a business partnership that involved Dell selling some EMC storage products for several years. (Those ties ended somewhat acrimoniously, however, when Dell built out its own offering.)
At that point, the two men said in a telephone interview, a merger was not a topic of discussion. But it planted the seed.
The contact came during the World Economic Forum in Davos, Switzerland, in January, when Mr. Dell and Mr. Tucci again touched base. A week later, Mr. Tucci met with Mr. Durban of Silver Lake at Logan airport. At that meeting, the men first discussed the structure of a potential takeover of EMC. Even then, all involved acknowledged that such a deal would be complex.
More meetings followed over the next several months. By that point, both camps were consulting with advisers: Dell and Silver Lake with a JPMorgan team that included Mr. Dimon and James B. Lee Jr., the bank's top deal maker, and EMC with a Morgan Stanley group led by longtime banker Robert Eatroff.
Teams of executives flew across the country during that time, trying to keep a low profile. So on Good Friday, April 3, Mr. Tucci sat with Mr. Dell and Mr. Durban in Mr. Dell's home in Austin, Tex., working out the industrial logic of combining the two companies.
While there were several concerns during the talks, none was as pressing as the question of debt. Buying EMC would require an enormous amount of financing, forcing JPMorgan bankers to run through more than a dozen financing scenarios.
A crucial key for the deal was the idea by Dell and Silver Lake to use a tracking stock for VMware, the publicly traded software company that is 81 percent owned by EMC, as part of the payout of any deal. That financial instrument helped save the buyers billions of dollars in additional financing.
The talks were shaken in June, when Mr. Lee, who had forged close ties with Mr. Dell and Mr. Durban during the 2013 leveraged buyout, unexpectedly died at the age of 62.
Other senior JPMorgan executives — including Rod Reed, a vice chairman of investment banking; Kurt Simon, global chairman of mergers and acquisitions; and James P. Casey, the head of global debt capital markets — quickly picked up the work.
By late summer, talks between the Dell camp and EMC had begun to intensify, with more meetings. One was convened on Sept. 2 at a hotel in the New York City suburb of Morristown, N.J., where more than 50 executives gathered to continue hashing out the outlines of a deal. (As it happened, Mr. Casey of JPMorgan lives nearby.)
EMC's board continued to have questions about whether Dell and Silver Lake could afford a deal. So Mr. Dell and Mr. Durban brought Mr. Dimon — who had postponed a vacation — to personally assure the directors that they believed a deal was affordable. Negotiations between the two companies continued apace, and the Dell group began bringing in other firms. Credit Suisse, a longtime adviser to Mr. Dell and Silver Lake, and JPMorgan were appointed global financing coordinators and given the task of marshaling every bit of available financing in the markets to support any deal.
Still, many of the details remained subject to negotiation. One person involved in the deal estimated that from September until now, the terms of an offer fluctuated about 25 percent.
Within the last two weeks, discussions narrowed to the finer points. Dell and Silver Lake held meetings with the major credit rating agencies, emphasizing that the huge amount of debt would not drag down the combined company. And the buyers began assembling a half-dozen other banks to help finance the transaction.
Last Friday, Mr. Durban and his internal Dell team filed into Silver Lake's offices in Menlo Park, Calif. for a 5:15 a.m. video presentation with the firm's investment committee. As senior executives dialed in from New York, London and Hong Kong, the group of about a dozen people defended the merits of buying EMC and argued that the financing was available. After about two hours, the committee signed off.
As the final terms came together on Sunday, Mr. Dell hopped on a plane to Hopkinton to meet with Mr. Tucci and prepare for an announcement; the EMC board voted to approve the transaction late Sunday night.
"This is a terrific outcome," Jesse Cohn, Elliott's head of equity activism in the United States, said in a telephone interview. "As activist shareholders, it's hard to find any fault in this process."
By Monday afternoon, having announced the transaction, Mr. Dell and Mr. Tucci prepared to board yet another flight — to San Francisco, to attend a dinner that Mr. Durban was hosting at his Silicon Valley home on behalf of Temasek, a Singaporean sovereign wealth fund that was co-investing in the EMC deal.
© The New York Times 2015