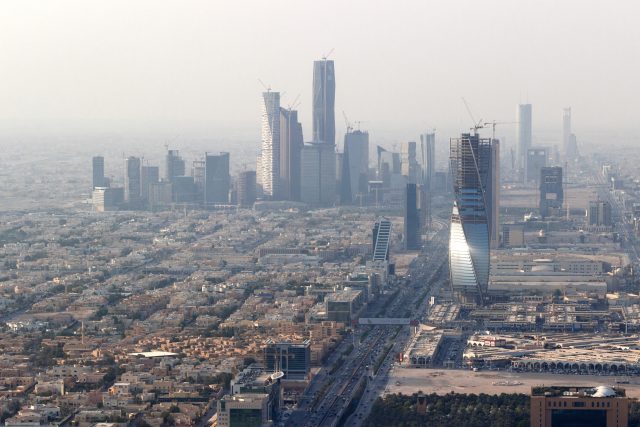 The decisive action of Saudi Arabia's Crown Prince Mohammed bin Salman to detain dozens of princes, businessmen and senior officials on the charges of corruption has exemplified the nation's determination globally. However, the cleansing drive does not stop here and there are indications that more other top officials are also on the radar of the newly constituted anti-corruption commission, which is headed by Prince Salman.
Meanwhile, there are reports that some of the top-notch Saudi individuals have started looking forward to diversify their investments in safe locales and adopt entirely new corporate structures. This is to ensure that their wealth and assets would stay somewhat safe even when there is crackdown on them by the anti-corruption commission's sleuths
Looking for safe havens
"Wealthy Saudis are seeking to restructure their businesses to ring fence assets in case authorities widen their declared crackdown on corruption, according to three people with knowledge of the matter," reported Bloomberg.
There is a widespread fear among rich Saudi businessmen and families that the scope of this purge will be widened in the coming months.
"Anti-corruption drive is good and we all support it but it has also led to a kind of fear. Many rich families are exploring way to diversify their investments in those countries where their money would be safe. Some are also converting their assets into cash to keep them in the safe places," a Saudi-based businessman, who was in Dubai recently to attend a conference, told TRENDS , on the condition of anonymity.
Well thought out move
"The crown prince not only controls the oil policy of the kingdom, he is very much the face of Vision 2030, which is expected to pull the Saudi economy away from its dependence on oil," Mylene Tisserant, a business intelligence and political risk consultant based in the UAE and recently in Riyadh, told TRENDS.
"Crown Prince Mohamed bin Salman has imposed a more centralized system of power, far from the traditional consensus model within the wide royal family.  In this sense, the anti-corruption purge could be seen as the latest step of his ambitious project to cement his power over defense, political and economic spheres."
The investigations into corruption, according to Khalid al-Mehaisen, a member of the commission, had been going on for three years, while the commission has the power to "reveal the bank details of the accused, [and] freeze their assets and funds."
Suggestions that up to $2 trillion might be involved have been denied by the Attorney General, who put the figure at $100 billion.
Huge cache involved
Billionaire investor Saudi Arabian Prince Alwaleed bin Talal, who owns investment firm Kingdom Holding, is among a group of people detained and under investigation by a new anti-corruption body.
Bloomberg reported, one senior Saudi official, who asked not to be named, said over the weekend suspects are being offered settlements to avoid trial. If they accept, talks are held with a special committee to work out the details. Authorities estimate they may be able to recover between $50 billion and $100 billion from settlement agreements, the official said.