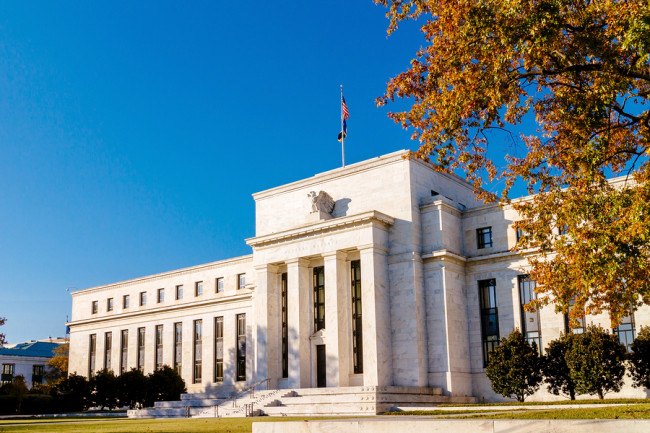 The extraordinarily low interest rates of the last seven years have stoked a bull market in stocks, fueled a global boom in commodities, prompted a wave of corporate mergers and led companies to borrow trillions of dollars in the markets.
Now, the moment Wall Street has long dreaded has finally occurred. The Federal Reserve on Wednesday raised its benchmark interest rate from near zero, a move that will test the resilience of one of the longest booms in the markets.
Longtime Wall Street analysts and traders said that they could never remember a time when an increase in interest rates had gotten so much attention.
"I've never seen the Fed get a bigger spotlight than today," said Richard Bernstein, chief executive of his own investment firm.
Some analysts said the scrutiny was warranted, because, they contended, the Fed may be raising the cost of borrowing too soon.
"It's a very interesting point in history; the Fed has never had to make a decision like this," said Mr. Bernstein, who was working on Wall Street in the early 1980s, when the Fed drove interest rates sharply higher under very different economic conditions.
Investors widely expected the Fed to increase interest rates on Wednesday, and they piled into the market after digesting the comments of Janet L. Yellen, the Fed chairwoman, at a news conference.
Stocks rose broadly Wednesday afternoon. The Standard & Poor's 500-stock index, a benchmark favored by investment professionals, rose 29.66 points, or 1.45 percent, to 2,073.07, giving it a slight gain for the year. Every sector in the index, but one, energy, advanced. The Dow Jones industrial average rose 224.18 points, to 17,749.09, and the Nasdaq composite closed up 75.78 points, at 5,071.13.
The stock market slumped in the summer in response to fears of a slowdown in global growth. If the S.&P. 500 ends ahead for 2015, it would be its seventh consecutive year of gains, an astonishing run in a time of subpar economic growth.
There was a muted response in bond markets. The yield on the 10-year Treasury note, which moves in the opposite direction to its price, rose slightly, to 2.30 percent from 2.27 percent on Tuesday, still low by historical standards.
The belief that the Fed was doing much to stimulate the economy instilled confidence among investors in the difficult years after the financial crisis of 2008. The Fed's support helped mute the volatility of United States markets for long periods. Markets kept rising and Wall Street kept selling debt and doing deals.
Yet even as markets climbed, investors fretted over the impact of higher interest rates.
Such nervousness first hit stock and bond markets in developing countries, which exploited the low interest rates to borrow heavily. The worries surfaced closer to home in recent weeks, in the market for junk bonds, which has been rocked by a wave of selling. Last week, a mutual fund that invested in risky debt decided to bar investors from withdrawing their money.
Investors are now debating whether rising interest rates — the Fed is expected to increase them at least a couple more times next year — will cause turbulence in other markets. A broad pullback on Wall Street could restrict the flow of credit into the economy, potentially slowing hiring and wage growth. A decline in stocks could damage the financial standing of households, whose holdings of stocks have increased in value by over $5 trillion since 2009.
The Fed itself closely watches for signs that disruptions in the markets are spilling into the economy, something Ms. Yellen underscored on Wednesday. If changes in financial conditions affected the Fed's outlook for the economy, she said that "we would, of course, take them into account."
And the central bank's monetary policy committee, which raised the Fed's benchmark rate by a quarter of a percentage point, said in its statement that it would raise rates further only if it were justified by economic conditions, a message that will soothe Wall Street.
"The committee expects that economic conditions will evolve in a manner that will warrant only gradual increases in the federal funds rate," the statement said.
Some critics of the Fed's monetary largess have asserted that it stirred up a huge amount of financial activity that may fall off sharply as soon as borrowing costs go up.
Since 2008, United States mergers and acquisitions have totaled over $8 trillion, while United States companies have sold over $11 trillion of debt to investors, according to data from Thomson Reuters. United States stocks, measured by the S.&P. 500 index, have been in a bull market for 81 months, the third-longest since at least the 1930s.
One school of bearish investors says stock valuations are expensive and there is evidence of unsustainable speculation, particularly in Silicon Valley. Such conditions, they say, can leave markets vulnerable to even small increases in the cost of borrowing. The Fed, for instance, increased interest rates steadily in 1999 and 2000, when there was also fervor for technology investments. The stock market then lost nearly half its value.
Other analysts say the conditions that the Fed must now grapple with are in many ways unique.
Inflation shows no signs of reaching levels that would force the Fed to slam on the brakes, a reaction that nearly always roils markets. Yet at the same time, the analysts contend that the economy and corporations appear to lack fundamental strengths that are needed to keep stocks moving higher.
"Yellen is doing this interest-rate hike without any buffer," said James W. Paulsen, chief investment strategist of Wells Capital Management. "That's what makes it so different from other cycles." The concern is that companies will now struggle to meet expected earnings targets, and investors will dump stocks in response.
But Ms. Yellen expressed doubt about the notion that the current expansion is destined to slow the older it gets.
"I think it's a myth that expansions die of old age," she said.
© The New York Times 2015