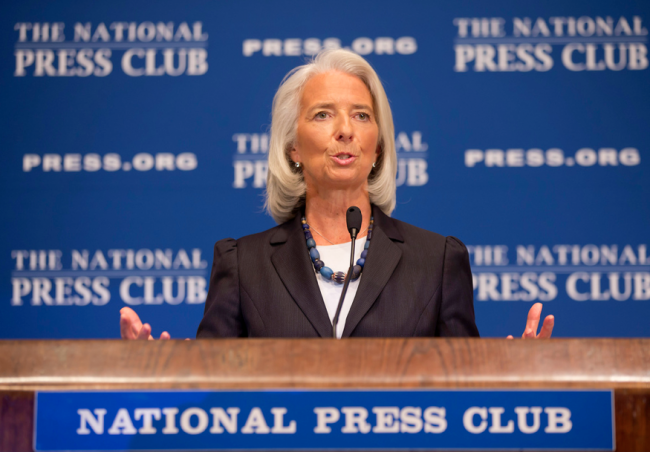 The world's top 20 economies inked an agreement in Sydney, Australia, saying that they will implement policies to boost GDP growth by two per cent in the next five years, and praising the G20 efforts International Monetary Fund says the goals are achievable.
Managing Director of the IMF, Christine Lagarde, says: " I welcome the G20 agreement to develop and implement measures aimed at lifting collective GDP by at least an additional two per cent over the coming five years, or the equivalent of about $2.25 trillion. This goal is attainable and is in line with IMF analysis presented to the G20 this week. Measures to support investment, boost trade, and promote competition will be essential for more sustainable and robust growth, as noted by the G20.
"Though global growth has strengthened in recent months, largely driven by advanced economies, increased financial market and capital flow volatility in emerging economies and low inflation rates in advanced economies pose important challenges ahead. Further action and international cooperation are necessary to promote a more robust global recovery – one that is sustained and fosters healthy job creation – and to counteract actual and potential risks," says Lagarde.
Stressing the communication of policies, she says: "It is also important that the G20 committed in Sydney to consistently communicate monetary policy actions with the aim of aiding efforts to manage spillovers. Global dialogue and improved communication are essential to help safeguard financial stability. They also committed to take the necessary steps to manage deflationary and inflationary pressures. The IMF supports these efforts, and stands ready to assist its members with policy advice, and where needed, with financing.
"I also note the G20 expressed regret over the lack of progress in making effective the IMF's 2010 Quota and Governance Reform and their intention to take stock in the next few months of progress towards meeting this goal. At the IMF, we share this view and urge rapid progress on implementation," she says.