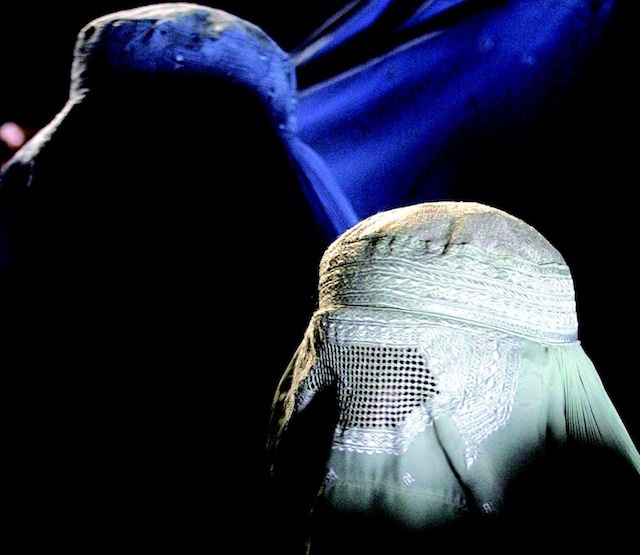 Mr President, let us start with an update on the situation in ­Afghanistan and how you see its evolution in 2016.
This year is going to be a challenge because a number of drivers of conflicts that are regional and global will be there. And, for that, we have a framework of cooperation globally. What is missing is a regional framework of cooperation, because dealing with threats like Daesh or Al-Qaeda cannot be done without a regional framework of cooperation.
Now that I have mentioned that, we have started to deal with the issue of the Taliban and we have started a comprehensive discussion with Pakistan, and we have arrived at a framework on December 9, 2015.
We are following a tripartite and quadripartite cooperation route. So, we have created a full cooperation party of Afghanistan, Pakistan and China in order to be able to deal with a road map. The result of this will become evident in the next few months.
We are working on mechanisms and we will finalize the details in April. On the economic transition, we are dealing with it effectively. We have come out from a year of austerity to be able to really focus on job creation.
In this regard, we are seeking investments and we are very pleased that serious Afghan investments are beginning in our country. Also, the Turkmenistan, Afghanistan, Pakistan and India pipeline project is a breakthrough in terms of regional integration.
Regional integration, economically as well as on the security front, is a top priority for us.
How confident are you about Pakistan's ­cooperation on the security front?
I am hopeful, but only time will tell what the level of cooperation will be. We do not have endless time. When you are against a timeline that otherwise inflicts huge cost, it is not a question of trust – it is a question of verification and a question of engagement.
Governments are like teenagers: we have to be able to define a problem. I think that we have defined the problem correctly and the right level of progress has been made verbally on paper, not just in words, and now the question is of deeds. And deeds will be judged within months.
I mean, we do not have more than several months to judge. And we hope that the right intention can be realized and the political work can be mobilized, because we have a shared problem of terrorism.
What kind of economic reforms or ­strategies are in place in your country?
We plan to introduce the structural reforms that will move Afghanistan from an economy that was built on the consumption of foreign aid to one that is built around rising productivity through commercial investment, job creation
and trade.
The first pillar of that strategy is to raise national productivity by rationalizing and focusing our investments in agriculture, mining, infrastructure and regional connectivity in particular, and of course, human capital.
The second pillar is that Afghanistan needs to build markets where firms can compete fairly, can create jobs and where they can benefit from value chains that bring knowledge, capital and access to markets. And the third pillar is that a developmentally focused state must learn to build partnerships with the private sector that enable growth and partnerships with our neighbors near and far, to build regional cooperation for peace and prosperity and development.
Creating jobs and moving the economy forward will underpin the success of our other efforts to build an inclusive, tolerant society. However, Afghanistan does not aspire solely to be an economic tiger that sets aside human rights and the values of democracy in pursuit of a greater GDP.
Our government firmly believes that human rights are not a luxury that gets given to the people after the economy has grown. But, in a war-torn country like Afghanistan, human rights and building the institutions for ensuring that they are respected is as fundamental to successful development as deregulating the private sector or building more hydroelectric dams are.
It is no accident that, for all of our other challenges, Afghanistan today has the freest press, is the most open for civil society, has given full autonomy to our human rights commission and is the most committed to carrying forward a national policy to advance the human rights of women of any country in the region.
At a time when even the most developed countries are finding it hard to reconcile their legal obligations to protecting the rights of refugees with the social, economic and political challenges they pose, we, in the National Unity Government of Afghanistan, recognize the fragility of our fundamental freedoms and will repeat in this and other forums our unwavering commitment to preserving and advancing them.
What about the rights of women in your country?
One of the key reforms has been to advance work on social inclusion and, in particular, on the protection and advancement of women's rights.
In 2015, we launched the seminal "Women, Peace, and Security" document and have committed to implementing it in full.
We have also moved ahead with our commitment to bring women into the senior ranks of government, with four women ministers, two women governors and a woman nominee to the Supreme Court.
Our government is taking firm action to end acts of violence against women and, during our initial discussions, we agreed to extend the coverage of shelters for abused women to the entire country. In September 2015, our Cabinet endorsed the Economic Empowerment Program for Women as one of our national priority programs.