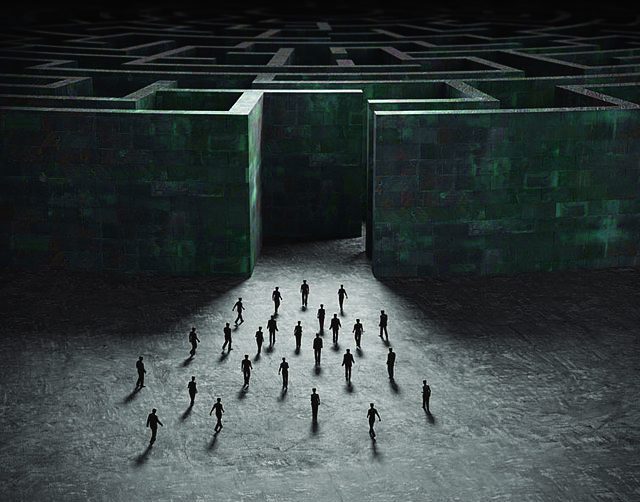 By RITIKA SHARMA, Dubai
There couldn't be a more challenging time for the MENA region's corporate sector than now. Sustainable growth eludes most economies and fiscal deficits rise in the wake of prolonged low oil prices. Governments are making attempts to transform their economies by undertaking fiscal reforms, imposing taxes, reducing subsidies, etc.
The Qatar Cabinet has recently approved a draft law on income tax, while Saudi Arabia has slashed ministers' salaries and imposed a wage freeze on civil servants to cope with the budget deficit.
Moreover, the six-nation GCC will introduce five percent VAT at the start of next year. In addition, the growing number of successful start-ups and the advent of technology, especially artificial intelligence (AI), automation and big data, has caused a huge disruption in the way businesses are run. No corporate can ignore these changes and, to keep up with the technological pace, big names in the region are making sustainable investments to ensure a smooth transition.
One of the leading telecom operators in the Middle East, Etisalat Group, is investing in cloud computing technologies and solutions with the aim of launching a 5G network in the second half of 2017 and UAE-based Mashreq Bank will be launching a new digital bank this year. Qatar-based RasGas, a supplier of liquefied natural gas (LNG), meanwhile, has started the 'effective integration' of big data and advanced cloud analytics to optimize its operations. These factors have forced regional business leaders to think outside the box and transform their business models to conform to the emerging new reality, so they can not only remain viable, but also thrive.
Change in the air
KPMG's latest UAE CEO Outlook reveals that more than three-quarters of the country's chief executives expect to be running a "significantly transformed" business within the next three years. At least 76 percent of businesses will have dramatically altered service provision or routes to market by the end of 2019, although their core business activities will remain the same, the report adds.
However, this transformation is affecting each tier of companies differently. While big corporates with structured and defined leaderships are encountering difficulties in embracing this transformational phase, smaller, newer companies with flexible decision-makers at the helm are adapting more comfortably. At the other end of the spectrum, family businesses with no road map for succession planning and sustaining intergenerational wealth face an existential crisis.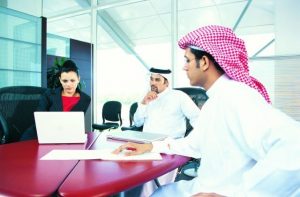 "Lots of changes are happening in the region right now, but the good thing is we have many young business leaders who have the potential and expertise to match or change according to the situation," Dr Ashraf Gamal El Din, CEO, Hawkamah, tells TRENDS . Of course, there are challenges that business leaders are facing, but the only choice is really to respond and adopt. And we can see it happening in many cases that we come across."
Meanwhile, Amr M Khashoggi, vice president, human resources, Zahid Group, Saudi Arabia, says: "As businesses across the region respond to new challenges and adapt to the new reality, the spotlight is on the leadership styles of the previous generation of business heads vis-a-vis the new breed of millennial leaders, who are dynamic, result-oriented and not afraid to take risks."
Compared to yesteryear's chief executives, however, millennial leaders are at a slight disadvantage, as they are operating in an uncertain economic scenario and a technologically disruptive environment. Besides, they have to assume various roles, redefine business models and win their teams' confidence, all the while continuing to produce the desired results.
Against the wind
The primary and most formidable challenge most MENA business leaders face today is the sluggish economic growth and its cascading effect on their organizations. Private sector growth in the region has traditionally depended on government spending, but cuts in government capital spend and delayed payments forced by rising fiscal deficits have eaten away at the revenues of many firms.
Saudi construction firms witnessed a 62 percent drop in contract awards last year, followed by Qatar and Oman. No new contracts and reduced government spending last year forced major construction company Saudi Binladin Group to cut approximately 77,000 jobs.
Late payments are becoming a particularly thorny issue for the consulting industry across both private and public sectors, especially in Saudi Arabia and Qatar. According to a report by Source Global Research, a leading research and strategy firm, the GCC consulting market, worth $2.84 billion, has registered a slow growth of approximately six percent in the past two years, dropping from 15 percent in 2014.
The governments' additional austerity measures and spending cuts have also impacted investor sentiment negatively. Initial public offerings (IPOs), issued by companies seeking capital to expand, remained lackluster in 2016 in the Gulf region. According to PwC's Capital Markets and Accounting Advisory Services team, 2016 was an unforgettable year for IPOs as the total proceeds raised ($781.7 million) was the lowest since 2013. Most corporate leaders found it difficult to expand their business and proceed against such headwinds.
"Fiscal tightening and declining liquidity in the financial sector continue to weigh heavily on investors' confidence. They are waiting for improved market conditions prior to investing in fresh equity. Hopefully, this year, the GCC capital market will recover as the regional geopolitical scene stabilizes and oil prices recover," says Steve Drake, head of PwC's Capital Markets and Accounting Advisory Services team (Middle East).
PPP problems
Another area of concern that MENA business leaders point to is public-private partnership (PPP) projects, which they say lack clarity, don't guarantee better returns and carry investment risks.
A study by business intelligence firm MEED says a quarter of 80 PPP projects in the MENA region since 1996 have failed without any deal being signed, while at least 28 percent remain at various stages, with financial closure not yet being achieved. Moreover, many top executives believe the MENA PPP market is yet to mature, mainly because private funding and ownership of projects are new to the region's governments. They add that clear laws are needed to improve the success rates of PPP projects.
Business leaders, while optimistic about this issue, are also a little anxious, as lawmakers across the Middle East are planning to either introduce or test new laws impacting the industry. Qatar is reportedly going to soon enact a PPP law to encourage private players, while the UAE's newly introduced insolvency law's efficacy will be ascertained as it is tried and tested in the first half of 2017. Also, Saudi Arabia is bringing in substantial legislative changes to its bankruptcy regime in 2017 to help companies in financial difficulty survive, while the prospect of their continued operation remains realistic. Jordan is also embarking on legislative reform this year to support SMEs.
Tech trouble
In the midst of battling this economic volatility, another huge challenge for today's business executives is how to propel their companies into the digital era and make the most of recent technological advances. Industry experts believe it would be beneficial for corporate leaders to focus on three priorities in terms of digitalization: using big data and analytics, moving to the cloud, and digitalizing customer experience.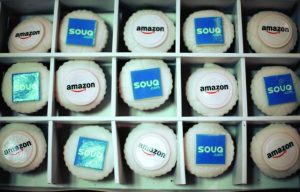 Also, there can be no denying the fact that increased Internet penetration and online shopping are fueling the e-commerce sector and taking the space of traditional businesses fast. Amazon, which has eaten into traditional stores' revenue in North America and Europe, recently acquired Souq.com, which controls four-fifths of the MENA e-commerce market, for an undisclosed amount. The online shopping giant is expected to take away sales from traditional retailers in much the same way as it has elsewhere.
"I have never seen change coming so fast," says Anan Fakhreddin, CEO of Damas Jewellery, which has close to 300 stores across the Middle East. "e-Commerce is taking ten percent of the retail market globally, which is nearly $2 trillion of trade annually. In the Middle East and the Gulf, we might think we are immune to that, but we must adapt to the new reality fast to survive. We have to accept the fact that it is here, it is going to grow and it is going to take business away."
However, though Gulf leaders are increasingly aware that AI, robotics, big data, analytics and e-commerce are the new norms that can help businesses reinvent their models, attain operational and cost efficiencies, and reach out to new customers, many of the region's firms lack a proper digital strategy. A recent survey by Dell Technologies reveals that only four percent of businesses in the UAE and Saudi Arabia are capable of acting digitally.
"Many leaders in the region are held back by legacy systems, an insufficient local talent pool and an absence of commitment to drive change. More than two-thirds of businesses lack in-house digital expertise and budget constraints hinder the advancement of their digital initiatives," says Sevag Papazian, Principal at global strategy consulting firm Strategy&.
Besides, there are structural challenges in organizations where all powers are concentrated with CEOs and few companies have designated a chief digital officer (CDO), a specialist who can champion the firm's digital transformation. As a result, only 47 percent of companies in the region believe their strategic digital transformation initiatives will be completed on time, compared to a 66 percent global average.
This clearly shows a lack of robust governance and an absence of inspirational change-makers at the helm of affairs, who could narrow skill gaps, institute a digital culture across their organization, and train current employees in-house and through exchange programs with technology companies to drive the change. Interestingly, in this sphere, leaders of small businesses have responded to changes slightly better than their large enterprise counterparts, who are encumbered by more bureaucratic decision-making and governance. Almost 60 percent of small businesses have a full or partial digital strategy, in comparison to 55 percent of large businesses and 51 percent of medium-sized businesses.
Family matters
But even as the private sector undergoes this massive transformation, Middle East family businesses are lagging behind. The current leadership, it seems, lacks succession planning and is not concerned about intergenerational wealth management. According to a study by the Family Business Council Gulf and McKinsey, assets worth nearly $1.3 trillion are set to pass from parents to their millennial heirs in the next ten years – but only 15 percent of those family businesses will succeed.
According to PwC, growth expectations for Middle East family businesses are worsening, with just 27 percent of those surveyed expecting aggressive growth over the next five years, compared with 40 percent two years ago.
These facts are reflective of the struggles the current leadership face in living up to the new reality and understanding the competitive nature of the markets, where businesses are not protected from failure unless they innovate.
The way family businesses in the region operate hampers how the next generation takes the company forward. In the West, the transition in family business management starts very early on, with the focus on the next generation's acclimatization to the setup, but in the Middle East, it's very nearly the complete opposite: patriarchs often hold on to the succession plan for far longer, even occasionally reaching the end of their lives with no concrete progression plan.
Things become more complicated when such business owners pass away without a succession plan leaving it to the courts to distribute the company's financial assets. One remarkable example of such disputes is what happened with the Al-Futtaim Group. The joint control of the Dubai-based empire, inherited by two relatives, Abdullah and Majid Al-Futtaim, became such a bone of contention royal intervention was required to resolve it.
Michael Chahine, chief executive, NexGen Desert Green, a firm offering family business wealth management solutions, says if succession is planned in advanced and younger generation given responsibility timely, the disputes won't be there. "The millennial generation is educated and thinks it can do better than their parents, but they are not involved. The patriarch's biggest responsibility is to plan the family's charter, the family governance and the roles. In case nobody is ready, he should bring in external members, sell the company or take the company public to monetize their position," says Chahine.
Also, current leaders of family businesses in the region do not attach due importance to technology and innovation, or to creating value and expanding business through borrowing from debt and equity markets.
This is the main reason behind the fact that a higher proportion of family firms in the Middle East are finding it more difficult to attract talented staff and capital than such companies in other parts of the world. Family businesses are a crucial part of the MENA economy and central to strategic visions.
If these fail, the region's private sector is at a systemic risk. Therefore, it is in the government's interest to help family firms succeed and ensure that transitions take place smoothly. They should encourage development programs for family youth, sound governance and legislative structures.
Youth of the nation
Downsizing, restructuring and outsourcing are the new norms for the industry in the current economic scenario. According to an Aon Hewitt study, the trust level in senior leadership is at 47 percent today in the GCC region. This calls for a new approach to ensure a smooth transformation.
This is where millennial leaders score over their predecessors. Tech-savvy and fearless, this generation is ready to give a new meaning to leadership; young leaders in e-commerce, technology, financial technology, media, transport and logistics are being seen as job creators and as individuals who are more approachable and inclusive in the decision-making process. Above all, these entrepreneurs are seen as team players who are ready to delegate – something that was often lacking in their predecessors.
The UAE and Saudi Arabia have the youngest successful entrepreneurs in the world, according to a survey by HSBC. It found that 63 percent of people who own a business with a turnover of more than $6.5 million and have a personal wealth of more than $250,000 in the two countries are under 35 years.
"The new generation leaders are digital natives. They have the knowledge and skills to do what the older generation of leaders had assistants for. We assess
potential emerging leaders using digital simulation techniques that mirror a stressful CEO's day – mails, decisions, escalations, ad hoc meetings and so on, all managed by using the newest technologies in simulation. This is often a real challenge for the older generation – however, the millennial leaders thrive," Michael Gruber, Partner-Leadership Consulting, Aon Hewitt Middle East, tells TRENDS.
Start-ups, though small in size compared to other businesses, employ thousands as millennial leaders who believe in decentralization of power and delegation of work, resulting in new job openings and positions.
"If you centralize your leadership, you won't be able to keep up with the changing environment. It is, therefore, important to allow strategic flexibility in decision-making and leadership. A more distributed style of leadership can be incredibly powerful and effective than a centralized one," Miguel Lobo, Director, INSEAD, tells TRENDS.
Besides, what sets the new leaders apart is their ability to attract investments into their companies. New firms are successfully raising seed money from investors through venture capital.
A research by Magnitts, a business networking platform, shows that many new companies have done rather well and the "top 100" firms in the Middle East have already raised $1.42 billion in funding, with each venture attracting more than $500,000 individually.
Founders of young firms such as car-rental service Careem, e-commerce platform Souq and on-demand delivery app Fetchr have, on average, nine years of experience. Among the founders of the top 100 start-ups in the region, nearly half (48 percent) have information technology (IT) or engineering degrees and more than a third (35 percent) had previous start-up experience. It just shows that more than experience you need innovative ideas and risk-taking abilities to succeed.
One such promising young firm is Foodics, which was ranked as one of the top companies shaping Saudi Arabia's future. Started as an application in 2014 by young entrepreneurs Mosab Al Othmani and Ahmed Al Zaini, Foodics is a cloud-based iPad POS, restaurant and retail management.
Yet, despite the growing focus on millennial leaders, the sad truth is that women are yet to see equal representation at management and senior leadership levels in the Middle East.
Where have all the women gone?
Findings of a recent survey by Oxford Strategic Consulting in Qatar, released in December 2016 reveals that 36 percent of organizations in the country either never or only sometimes actively promote women as part of their strategy, despite women representing nearly half of the national workforce. In fact, 11 percent of senior business leaders in Qatar never promoted women, while 25 percent encouraged them – but only sometimes.
"Catering to cultural expectations while developing a career can be a major challenge for women in the Middle East," says Hessa Al Ghurair, Chief People Officer, Tanfeeth, the fully owned subsidiary of Emirates NBD. "Moreover, the business community in the Middle East remains very male-dominated, making it difficult to break through 'glass ceilings'. Besides the barriers at workplace, women often hold themselves back from advancement and leadership with self-imposed barriers." Al Ghurair was recently conferred the award of "Inspirational Female Leader" at the 2016 International Business Excellence Awards.
According to data from the UAE Gender Balance Council, women constitute 46.6 percent of the Emirates' labor market, of whom 30 percent hold leadership roles – but in Saudi Arabia, only 21 percent women are working professionals.
The WEF's Global Gender Gap Report of 2016 revealed that the GCC nations are among the lowest ranked countries in terms of gender gaps. Qatar is the highest ranked Gulf nation (119th), followed by Kuwait (128th), Bahrain (131st), Oman (133rd) and Saudi Arabia (141st). How restrictions impact women's progress in the region can perhaps be gauged from the fact that King Salman only recently allowed Saudi women to receive public services without a male guardian's consent.
To achieve equal representation and respect for women in the region's workforce, businesses across sectors will have to provide a level playing field and, at the same time, open up opportunities within the organization to women. They should also emphasize professional growth, especially in terms of establishing and sustaining a transparent and well-defined career advancement program.
Come together
This transformational phase that the region is undergoing calls for leaders who are path-breakers, possess an inclusive style of leadership and can bring the best out of the available talent pool.
Having competent people at every level, irrespective of gender, is the need of the hour. And if the region's companies can get that right, they will prosper.
At the same time, there's no running away from the fact that economic volatility, regional instability and technological disruption are here to stay.
Corporate leaders in the region have to learn to operate under these challenging circumstances. The next five years are crucial for all business houses in the Middle East and senior leadership will have to show higher levels of strategic flexibility, build trust between senior management and younger employees, execute innovative ideas in unconventional ways and script a new, disruptive path to success.