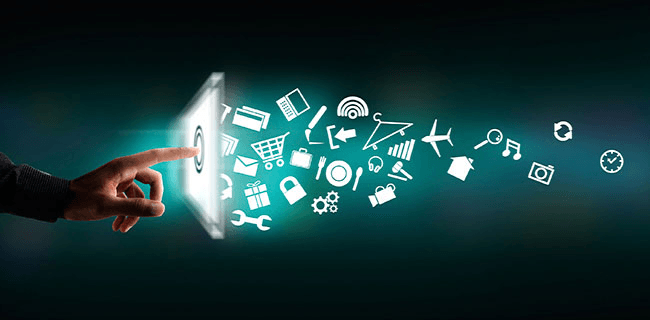 The Fourth Industrial Revolution is here and Virtual Reality (VR) and concepts like smart cities, autonomous cars are the obvious future. The same sentiments are going to echoed at the Mobile World Congress Shanghai 2017 that will address latest developments in the fields of technology such as connected automobiles, VR, Artificial Reality (AR), drones, innovation cities and future retail zones.
The GSMA has highlighted new developments for the GSMA Mobile World Congress Shanghai, which will be held at the Shanghai New International Expo Centre (SNIEC) from June 28 to July 1.
The GSMA has issued several updates, announcing the first confirmed speakers for the conference summit sessions, introducing new feature areas and enhancements to previously announced features, and confirming additional exhibitors, sponsors and partners participating in the annual Shanghai event.
Enhanced experience
Mobile World Congress Shanghai is all set to offer an enhanced experience to attendees through a wide spectrum of events and display of latest innovations.
"First and foremost, we are continually working to expand and enhance our attendees' experience at Mobile World Congress Shanghai," said Michael O'Hara, Chief Marketing Officer, GSMA.
"Along with event favorites such as the Innovation City and 4YFN, we are excited to present additional event feature areas that highlight current and future developments in mobile, such as drones, AR/VR and retail, among many others," stated O'Hara.
In addition to the keynote sessions, the conference incorporates 12 focused summits that will explore the latest industry trends, from connected cars to network evolution to augmented reality/virtual reality and more.
Thought-provoking events
There will be some thought-provoking events related to various burning issues that the world is currently facing. Some of these include Data Security summit, MMIX Asia summit, Operator Evolution Strategies Summit, Transforming Industries Summit, Digital Consumer Summit, Global Device Summit, Internet of Things (IoT) Summit, Network Evolution Summit, Connected Vehicle Summit, Enterprise & The Cloud Summit, Future Tech Summit and Virtual Reality & Augmented Reality Summit.
VR & AR zone
The VR & AR Zone will showcase the world of augmented reality and virtual reality, including new accessories and industry solutions, and will enable consumers to experience AR and VR first-hand.
Within the VR & AR Zone, HTC Vive will bring together a range of partners and will also host the VIVE Pavilion to demonstrate a variety of life-like virtual reality experiences.
Drone racing competition and drone zone
Building on the successful launch in 2016, Mobile World Congress Shanghai will once again host the Drone Zone, which will feature international drone exhibitors, such as DJI, and the latest hardware and services for both the industrial and commercial drone markets.
The International Drone Expo (IDE), organized with partner EJ Krause, will bring the latest drone developments to life. In an exciting new development for Mobile World Congress Shanghai, the GSMA will host its first drone racing tournament, with pilots from across China demonstrating their skills in "first-person view" (FPV) flying.
Future retail zone
New for 2017, the Future Retail Zone, in partnership with Cognizant, will present a unique futuristic shopping experience where attendees can pick up what they want and purchase the item automatically upon walking out without the hassle of queuing and checkouts.
GSMA innovation city
The GSMA innovation city will once again take centerstage in the Mobile World Congress Shanghai exhibition.
Attendees will be immersed in technology-led experiences delivered by a host of partners, illustrating how mobile-connected products and services are improving the daily lives of citizens, enterprises and governments. Confirmed partners include Guiyang City Government, HID Asia Pacific, Huawei, KT Corporation, Lenovo, myFC, PayPal, Qvantel and SI-TECH.
4 Years From Now (4YFN)
4YFN will return to MWC Shanghai, providing a platform that enables start-ups, investors and corporations to connect and launch new ventures together. This year, 4YFN will recruit 150 innovative start-ups who will have the chance to compete in the 4YFN Shanghai Awards 2017 for the best innovative project.
Companies confirmed to exhibit in 4YFN are Daegu Technopark, Hong Kong Cyberport, the Institute for Information Industry and Qualcomm Technologies, as well as a delegation of 20 company representatives from Spain.