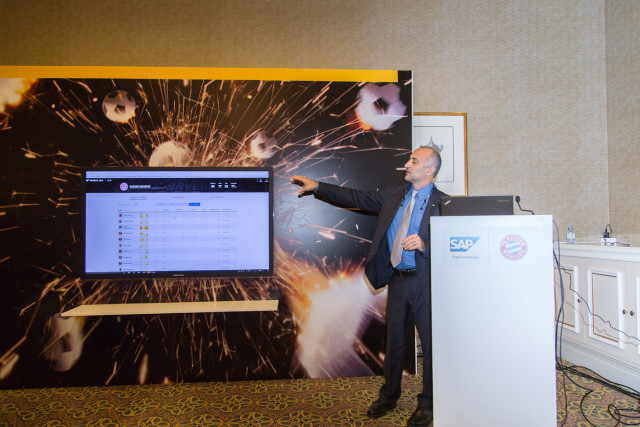 Technology leader in enterprise application software SAP, German record football champion FC Bayern Munich and Qatar's Aspire Academy have announced that Qatar is set to enjoy the world's most technologically advanced fan experience thanks to the innovative use of real-time technology.
In preparation for the mega sports events Qatar is set to host, and which are set to attract millions of visitors, the country is rapidly developing public-private partnerships for the construction of connected stadiums and the enhancement of national team competitiveness, youth development, technology and communications infrastructure.
"Worldwide, we are entering the age of the Digital Fan. Football fans are passionate and want instant connections with their favorite teams on mobile apps and social media. Qatar has the opportunity to deliver the ultimate fan experience – from planning their trip beforehand, to providing exclusive media content, and ordering and delivering concessions to their seats," said Andreas Jung, Member of the Executive Board at FC Bayern Munich, one of the world's most successful and valuable football clubs, with more than 400 million fans worldwide.
FC Bayern Munich has used real-time technology to react more rapidly to its 30,000 hourly fan dialogues through digital channels, keep players healthy, and deliver new products and services in response to fan demands.
Qatar's Aspire Academy is also using SAP HANA, the real-time analytics platform, to drive youth development by sharing data from a network of clubs around the world with coaches, sports scientists, athletes, and management.