It's one of the biggest political crises shaking the Gulf Cooperation Council (GCC) region in the recent past. Nine nations, including Saudi Arabia, the UAE and Bahrain, have indefinitely dissolved ties with Qatar – a tiny oil-rich nation with a population of approximately 2.3 million, mostly expat workers.
Coming close on the heels of US President Donald Trump's visit to Saudi Arabia, roughly two weeks ago, the White House's role in this unfolding of GCC fuss could not be ignored.
"So good to see the Saudi Arabia visit … already paying off. They said they would take a hard line on funding extremism, and all references was pointing to Qatar. Perhaps this will be the end of the horror of terrorism! [sic]" tweeted Trump.
During his Saudi Arabia visit, Trump had blamed Iran for instability in the region in a speech in Riyadh.
Geopolitical experts opined that Trump's vision of a Saudi-led Arab NATO, united against Iran, has also fanned this development.
What will be the future of an Arab NATO?
Although Trump has always espoused the concept of an Arab NATO — led by Saudi Arabia and handsomely outfitted with US military hardware. This is to help the US neutralize terrorist threats and push back against Iran, said US-based think-tank Stratfor.
However, there are counter-views as well.
"Politically, by creating an anti-Qatar coalition, the move threatens the potential success of American President Donald Trump's so-called Arab NATO, an exceptionally chancy strategy at best and it complicates the KSA's competition with Iran," Al Emid, a financial expert on Middle East affairs and an author based in Toronto, told TRENDS.
"The decision by Saudi Arabia, Egypt, Bahrain and the UAE to sever relations with Qatar carries enough potential negative political and economic impacts to create more problems on a net-net basis than it solves. Economically, if not resolved in the meantime, it would reduce the commercial possibilities of Expo 2020 in Dubai and [in the] longer range, the possibilities for the World Cup in Qatar in 2022," added Al Emid.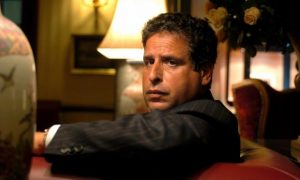 White House's disconnect
Experts believe that there is a need for better coordination between the GCC states and the US.
"The fact that this (latest fissure in GCC) could occur at all is a direct reflection of the Trump's White House's disconnect with the GCC states. If GCC states were more aligned with the White House, then every chance of such a dangerous schism could have been avoided," Robert Amsterdam, a renowned international lawyer, told TRENDS.
Amsterdam is currently handling one of the biggest cases in the world – representing the Republic of Turkey in its case against Fethullah Gulen.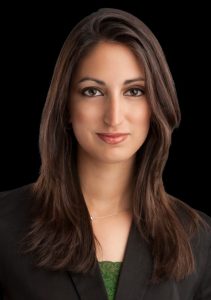 Does Arab NATO concept hold any water?
"Trump has made clear that he has bought into the concept of an 'Arab NATO' and is willing to back a Saudi-led coalition to manage regional conflicts. However, the concept of an Arab NATO was flawed from the beginning and this crisis only underscores that point. The fact of the matter is that each country's geopolitical position will dictate their approach toward major issues like how to deal with Iran and how to deal with Islamist groups," Stratfor Vice President of Global Analysis Reva Goujon told TRENDS.
Kuwait and Oman, for example, will not abandon their more neutral and pragmatic approach to these issues. The same goes for countries like Jordan, which are trying to balance against more vocal Islamist groups. The Israel-Palestinian negotiation goes well below the matter of Iran and how to deal with Muslim Brotherhood from the GCC's perspective, stated Goujon.