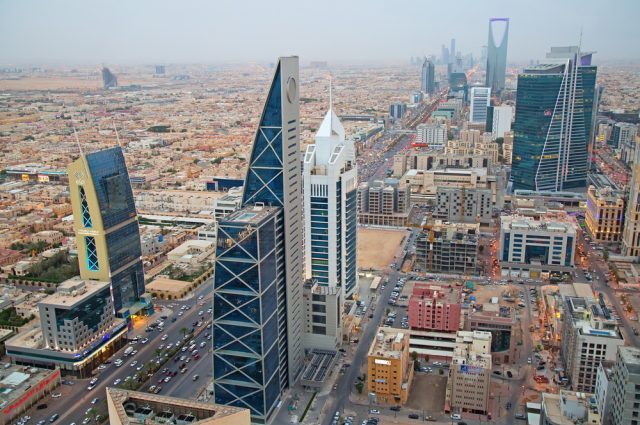 When US President Donald Trump decided to embark on his maiden overseas trip in May this year, he opted to visit the Kingdom of Saudi Arabia, the second-largest state in the Arab world after Algeria and the world's largest oil producer and exporter. The ensuing $350-billion arms deal – the biggest in history – just went on to signify the importance that the United States and the rest of the world assign to Saudi Arabia in the conflict-ridden Middle East. Not just from the point of view of countering Iran's hegemony, but as an economic powerhouse and the leadership role it could assume in keeping the Middle East intact and guiding the Muslim world. 
In a move that would've been almost unthinkable in the past, Russia, too, is keen on improving its bilateral relations with the Kingdom. The world's two biggest oil exporters have decided to narrow their differences over Syria and cooperate to stabilize the oil market. Post Brexit, the United Kingdom is also looking toward its largest trading partner in the Arab world to ward off economic uncertainty.
And ever since King Salman bin Abdulaziz al-Saud appointed 31-year-old Mohammed bin Salman, the man spearheading the transformation of the Kingdom's economy, as the Kingdom's new Crown Prince, most nations are more than eager to rewrite and take their trade relations with KSA to a new high.
Within Riyadh, the Vision 2030 and the National Transformation Plan are laying out a bold reform agenda to diversify the $647 billion economy into a non-oil one through increased private sector participation, rationalization of subsidies and foreign direct investments (FDI). Besides, the recent relaxation of the male guardianship system is one of the desired changes taking place in the Kingdom, aimed toward the creation of an egalitarian society wherein women, too, will get an equal place.
Increasing regional clout
Being home to the two holiest places in Islam  l-Masjid l-Haram Mecca) and Al-Masjid an-Nabawi (Medina) – the Kingdom of Saudi Arabia is in a natural position to provide decisive leadership to the Muslim world in general and in the Middle East in particular.
So, when the Al-Aksa Mosque compound in Jerusalem's Old City was closed to Muslims recently, King Salman stepped in and held talks with the US and other world powers to make Israel relent and defuse political and religious tensions.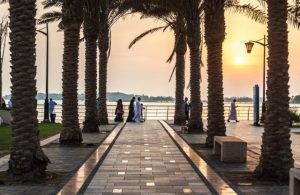 Regionally, the Kingdom is reaching out to moderate Muslims and countering Islamic extremism, something the US in particular is concerned about. Riyadh has also formed the "Muslim NATO", the Islamic Military Alliance to Fight Terrorism, a coalition of 41 countries – mostly Sunni Islamic states – as a foil against Islamic State and terrorism. This Saudi-led alliance, which began in late 2015 with 34 member states, was strengthened in the past few months through dedicated efforts from Riyadh.
Riyadh has also established a Global Center for Combating Extremist Ideology, which was inaugurated by US President Donald Trump in May this year, to monitor and respond to extremist propaganda.
At the G-20 Summit at Hamburg in July, Saudi Arabia vociferously reaffirmed its stance against terrorism in all forms, calling it a "crime that targeted the entire world" and poses "one of the most serious threats to world peace and security".
Besides, it has been effectively checking in tracks Shia Iran's covert agenda of overthrowing Sunni regimes in the Middle East. It is countering Iran's support to Houthi rebels in Yemen and Bashar al-Assad in Syria by strengthening the Sunni-Arab coalition.
If confrontation with Qatar over terrorism is any indication, Riyadh's image as the "big brother" of the Middle East and the boss of the Gulf region has been reinforced in the past few months.
Economic powerhouse
Of the 50 percent of global oil and gas reserves that are in the Middle East, Saudi Arabia controls the world's second-largest oil reserves and the sixth-largest gas reserves. This abundance of natural wealth gives Riyadh a unique economic advantage and importance in the world economy. It is categorized as a World Bank high-income economy with a high Human Development Index. Further, Saudi Arabia is the only Arab country that is part of the G-20 major economies and is going to host the grouping's summit in 2020.
"This is a true reflection of the rising stature of Saudi Arabia on the world stage. As we've seen with the decisions reached at the Hamburg summit, Saudi Arabia is a very important element of global governance," says Germany's Ambassador to the Kingdom, Dieter W Haller.
Therefore, an economically stable Saudi Arabia is essential to the world economy. Though the persistently volatile crude oil market and weakening prices have had its impact on Riyadh by increasing its budget deficit and lowering revenues, it has embraced the new reality and laid a sound roadmap by ushering in bold reforms and plans for diversification.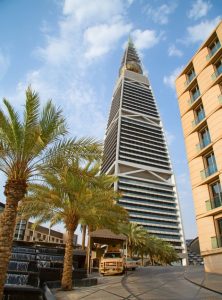 Commending the reform efforts, the International Monetary Fund (IMF) has said it expects Saudi Arabia's budget gap to fall to 9.3 percent of the GDP this year from 17 percent in 2016 and further decrease to just above one percent by 2022.
"This assumes that the major non-oil revenue reforms outlined by the government will go ahead as planned… Fiscal consolidation efforts are beginning to bear fruit, progress with reforms to improve the business environment are gaining momentum and a framework to increase the transparency and accountability of the government is largely in place," stresses the IMF in its July statement. The introduction of  a 'family tax' on expatriates, which is expected to garner $53 billion this year for private sector activities, and value-added tax (VAT) from January 2018 and reduction of subsidies have provided a much-needed cushion for the Kingdom against economic headwinds. As a result, the first quarter showed promise and non-oil industries expanded at an annual rate of 0.6 percent from 0.4 percent in the previous three months. Showing a more humane approach on account of the positive outlook, the Kingdom reversed a decision to cut public sector bonuses in April and is expected to delay further subsidy cuts to later in 2017 or early next year.
Embracing digital
Amid low crude oil prices, the Kingdom has turned its focus on artificial intelligence (AI), big data, robotics and the Internet of Things (IoT), guaranteeing new economic growth and better utilization of resources. According to IDC, a Chinese-owned provider of market intelligence and advisory services, Saudi Arabia will be the biggest IT spender in the Middle East in 2017, investing an annual budget of $7.5 billion in transformative technologies such as cloud, big data, social and mobility. Last year, as per the Boston Consulting Group's Digital Government Survey, Saudi Arabia had the highest net perception of service improvement over the past two years and third-highest level of e-government usage. Saudi Arabia has closed a deal to kick in $45 billion to Japanese SoftBank's $100 billion tech fund. It is the first major venture of the Saudi Public Investment Fund (PIF), with the aim of reaping the benefits of diverse investments in the global technology sector.
Companies, too, are investing on smart technologies and big data to minimize operational costs and maximize revenue generation. Cloud providers are eyeing Riyadh's fast-emerging competitive market. According to IDC, Saudi Arabia's public cloud market will be worth $70 million in 2017. Experts also believe the digital transformation will speed up by year-end as the government uses AI and IoT more and more for freight monitoring, smart grid electricity, manufacturing operations, production asset management and remote health monitoring and payments.
Privatization revolution
In line with the Vision 2030 and National Transformation Program, Riyadh has begun the process to privatize utilities and offers stakes in state-run organizations to create new opportunities for the private sector and raise $200 billion for economic and social development. As per an analysis by consultancy firm McKinsey, the Kingdom needs to invest as much as $4 trillion to effect the economic transformation.
"Authorities have conducted detailed valuations and identified 16 entities as top priorities for a sell-off and more than 100 opportunities for pursuing public-private partnerships," Mohammed Al Tuwaijri, Saudi Vice-Minister for Economy and Planning, said recently.
The world is eagerly awaiting the sale of the five per cent stake in the national oil company, Saudi Aramco, the world's largest oil producer, with a market value of approximately $2 trillion. Both the New York Stock Exchange, the world's biggest stock market, and London want to list what could be the biggest IPO in history. Saudi Aramco's advisers reportedly have recommended London for the historic listing. The Saudi government aims to raise $100 billion from the IPO, which will take place in late 2018.
This money will go to the PIF to finance non-oil projects at home and also increase its overseas investment. The ownership of the remaining 95 per cent of Aramco will also be transferred from the government to the PIF. In addition to this landmark move, the Saudi Electricity Company's four subsidiaries will be sold over the next five years, while the Saline Water Conversion Corporation, which supplies 70 percent of the country's desalinated water, may be privatized by year-end.
The privatization drive in the near future will add impetus to attracting more FDI. FDI inflows to Arab nations increased by 25 percent to reach $30.8 billion in 2016, compared to $24.6 billion the year before. According to the 2017 World Investment Report published by UNCTAD, FDIs in Riyadh stood at $7.45 billion in 2016, 8.5 percent less than the previous year and the lowest since 2014. In terms of intra-Arab investment, Egypt received the lion's share of 60.4 percent, followed by Saudi Arabia at 23.4 percent.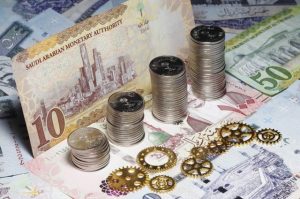 However, the future promises a better outlook on FDIs, as the Kingdom recently announced the opening of the retail and wholesale sectors to 100 percent foreign ownership, in addition to taking account of the country's controlled inflation and relatively stable exchange rate. Also, there is an increased focus on turning the country into a "solar and nuclear powerhouse" by aiming at 12.8GW from the non-oil energy sector. Soon, tenders for major renewable projects would be floated, with an eye on attracting investments worth $50 billion in the new sector by 2030. The recently unveiled Red Sea Project, an ambitious plan to develop 125 miles of west coastline and 50 reef-fringed islands into a tourist hotspot, could add $4 billion and 35,000 jobs to Saudi Arabia's economy every year. Phase one of the project will start in 2019 and complete in 2022.
The big American push
President Trump's May visit was nothing less than a diplomatic coup for Saudi Arabia, as the trip brought an economic windfall to the Kingdom and further strengthened the decades-old alliance, something the White House has also acknowledged. It eased the tension between the two longstanding allies, seen during the final years of former President Barack Obama's presidency over Riyadh's stance on Iran and Yemen. 
Besides sealing a weapons deal worth nearly $110 billion immediately and $350 billion over the next ten years, $50 billion worth of non-oil portfolio deals were signed by Aramco with US firms during Trump's visit. A flurry of deals worth hundreds of billions of dollars with the US is going to give the much-needed push to economic reforms underway in the Kingdom. Lockheed Martin, one of the world's largest defense contractors, which was part of the US-Saudi accord, said in a statement that the defense deal "will directly contribute to the Vision 2030 by creating thousands of highly skilled jobs".
"Crown Prince Mohammad Bin Salman considers the US as the main partner in helping to achieve Saudi Arabia's Vision 2030," says Salman Al Ansari, President, Saudi American Public Relation Affairs Committee.
The Vision calls for large-scale affordable housing for everyone. The big housing project needs partnerships and, thus, Minister of Housing Majed bin Abdullah bin Hamad Al-Hogail recently met US Secretary of Housing and Urban Development Ben Carson to address the emerging challenges and business opportunities. Experts believe the US-Saudi Arabia housing partnership will be worth up to $100 billion.
Détente with Russia
The blossoming relationship with the US hasn't stopped Saudi Arabia from redefining its ties with Russia. In May, the Crown Prince became the first Saudi monarch to visit Moscow. Despite their sharp differences over Syria and Iran, the two hydrocarbon-producing giants have found common ground in their cooperation on oil.
Riyadh and Moscow have said they will do "whatever it takes" to stabilize the oil market. In May, to everyone's surprise, Saudi and Russian representatives brokered an agreement between OPEC and non-OPEC members to cut oil production to check falling prices. This unprecedented cooperation was particularly surprising in light of the 2014 meeting, which failed miserable as both sides differed on joint action to curb tumbling crude oil prices.
Recently, for the first time, Russia's largest oil producer Rosneft's head Igor Sechin and Saudi Aramco chief Amin Nasser held a formal meeting and discussed ways of cooperating in Asian and other markets. Besides announcing that they were going to look into joint investments, the oil giants said they would evaluate the possibility of working together in the Russian arctic liquid natural gas project. Until a year ago, Riyadh and Moscow had virtually no dialogue at all and both countries competed to secure deals. Their newfound alliance speaks volumes about the changing global order in which economic interests outweigh and prevail over political and ideological differences.
Experts say the unlikely partnership has been born out of necessity, as plummeting oil prices have given a rude shock to both countries' economies, which are in deficit. With Russia heading for a presidential election in early 2018 and Saudi Arabia gearing up for the world's biggest IPO, the better sense calls for cooperation.
Image makeover
Besides rewriting its foreign policy and increasing its sphere of influence in the Middle East, Saudi Arabia is also working on refurbishing its image on human rights, for which it has long faced criticism from around the world.
The country's male guardianship system restricts a woman's freedom to obtain a passport and travel abroad, marry a person of their choice, or join a job of their liking without the consent of their husband, father, brother, or son. Besides, Saudi Arabia is the only country in the world that prohibits women from driving. Riyadh understands if it is to truly emerge as a world power, these repressive measures have be lifted. Therefore, in April, King Salman bin Abdulaziz Al Saud issued a decree forbidding government agencies from requiring a male guardian's consent for women seeking some services, such as education and healthcare. In February, in a path-breaking move, the first-ever International Women's Day was celebrated
in Riyadh. 
Its inclusion as a member state in the UN Commission on the Status of Women, a body dedicated to the promotion of gender equality and the empowerment of women, has put more responsibility on Riyadh to make concerted efforts in creating a just atmosphere for women.
Besides, the success of Vision 2030 lies in the increased private sector role, which calls for encouraging the youth to develop an independent thinking and an entrepreneurial spirit. The process of economic transformation can be taken as an opportunity for societal upheaval where everyone – man or woman – is an equal contributor to nation-building.
All in all, Saudi Arabia's rise is a comforting sight in a region mired with geo-sectarian concerns. In fact, Riyadh is a shining example of a modern Islamic nation that may have the answer to the rise of Islamophobia and Islamic extremism around the world.
As the kingdom looks beyond oil, it wants major nations to be part of its new economic journey. And, as the Kingdom scales new milestones on its new path, the Muslim world is watching eagerly.