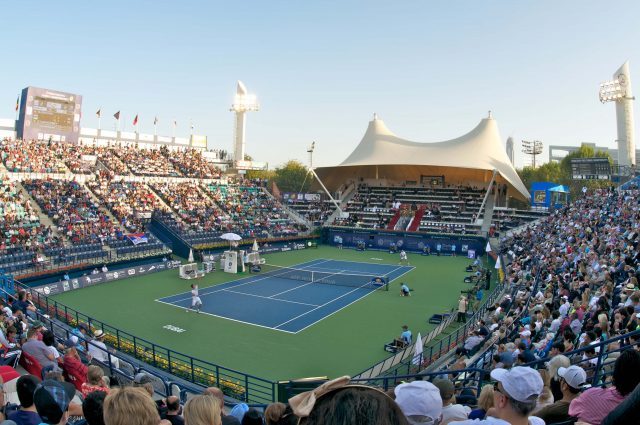 Containing the venues of some of the world's biggest events, the Arabian Gulf is poised to shine on the global stage by hosting a series of high-profile mass gatherings over the next five years, including Dubai's Expo 2020, Qatar's FIFA World Cup 2022 and various lawn tennis tournaments.
Government officials agree that such events play a significant role in the development of every city by elevating economic indexes, fueling a sense of community and providing opportunities for employment and revenue generation.
Still, the primary role of any government is to provide for the protection of its people and major events such as these do present significant safety and security challenges.
"Gulf authorities will be ready for any possible safety or security threat, because they are meticulous about their planning and preparation," said Meline Eolmezian-Soulie, group exhibition director of the security and safety portfolio at Reed Exhibitions.
One of the most important implications for hosts is how to mitigate the risks regarding security as both a positive, and potentially negative, experience can have significant reputational impact and therefore global economic consequences.
"In just more than three years' time, more than 25 million visitors will descend on Dubai for Expo 2020, with more than one million expected for Qatar's FIFA World Cup 2022," added Eolmezian-Soulie.
 It is well known that the UAE Vision 2021 National Agenda aims to make the UAE the safest place in the world. The country has invested heavily in its homeland security and is also gearing up for the 2019 edition of the Asian Football Cup.
"Dubai Police and its concerned committees are constantly developing comprehensive strategic security and safety plans for any major events to take place in the emirate. The impact of all potential threats, from traditional fire or traffic congestion up to more advanced cyber malware or terrorist attacks, are enhanced by the fact that major events are driving massive crowds and getting special media exposure. Delivering safe and secure events is the top priority for our department," said Brigadier Abdulla Ali Al Ghaithi, Director General of the General Department of Protective Security and Emergency at Dubai Police.
In line with its preparations, Dubai will host the Major Events Safety & Security Summit from April 25 to 27. The summit aims to address best practices in the management of safety and security at major regional events.