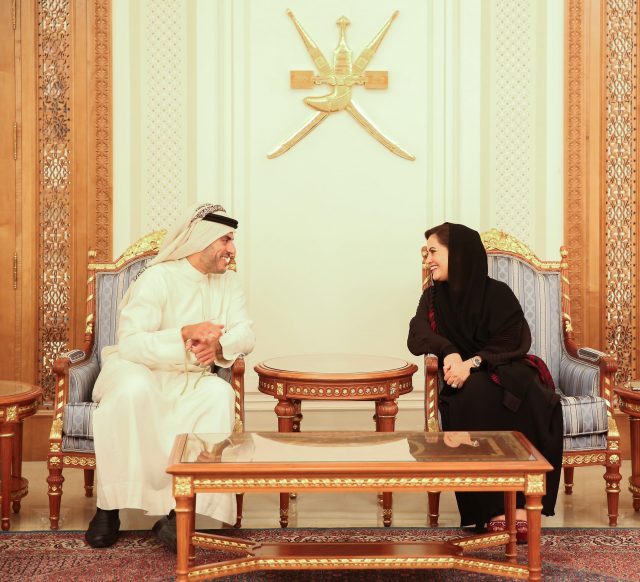 Sheikh Majed Al Sabah, one of the most influential social media personalities in the Arab world, recently visited Oman, adding to the fan following of the Sultanate.
Oman's Ministry of Tourism, along with Bank Muscat, hosted Sheikh Majed, who returned to Oman to experience its many wonders. During his visit, he covered some unique and unexplored outdoor attractions.
"Oman is a stunning destination and with its geographical proximity, Sheikh Majed Al Sabah's social media followers from GCC can take advantage of the breathtaking landscapes from wadis to mountains, beaches and deserts. For those looking to experience culture and history, Oman boasts some must-see cultural attractions," said Salem Al Mamari, Director General of Tourism Promotion at the Ministry of Tourism, Oman.
Sheikh Majed has played a very crucial role in building awareness about the Sultanate through social media. During his previous visit in 2016, he visited the National Museum, Majlis Al Jinn cave, bedouin settlements in Al Sharqiyah sands, the Dhofar Mountains and the Royal Opera House. His portrayal of Oman evoked tremendous response among his social media followers.
This stems from his genuine passion and enthusiasm for Oman and his continued efforts to promote the Sultanate's heritage and culture to millions of followers on Snapchat, Twitter and Instagram.
Oman's reputation as a unique destination in the region and internationally is growing, with new flight connections driving high-end travelers from the neighboring GCC and European markets to Muscat.
Sheikh Majed Al Sabah's visit is attracting repeat visitors to explore the Sultanate.