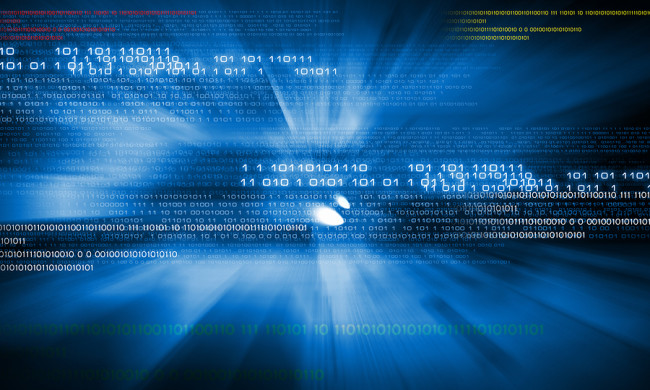 Is your company poised to build the next Uber? Have you started imagining how cryptocurrencies could be used to shore up your company's digital security? Have you considered that the algorithms your company uses might inadvertently be lying to you?
At the end of each year, I apply a framework to surface the most important emerging trends in digital media and emerging technology for the year ahead. It analyzes consumer behavior, microeconomic trends, government policies, market forces and emerging research within the context of our continually-evolving tech and digital media ecosystem. Our 2015 trends offer great opportunity – along with some unusual new challenges – for managers in all industries. Here are six of note.
+ Deep learning: Artificially intelligent computers are now capable of deep learning using neural networks, which you can think of as brain-inspired systems capable of translating pixels into English. Deep learning intersects with numerous fields, and it will soon aid in manufacturing, medicine, retail, utilities and beyond.
+ Smart virtual personal assistants: SVPAs started entering the market in 2013. At the time, they used semantic and natural language processing; data mined from our calendars, email and contact lists; and the last few minutes of our behavior to anticipate the next 10 seconds of our thinking. In 2015, consumers will begin to see SVPA technology baked into their mobile phones. For example, Google is quietly starting to release a new SVPA function for Android users: It automatically detects when you've parked your car, marks your parking spot for you on a Google map and helps get you back to it once you're ready to start driving again.
+ "It's like Uber for ____": In spite of harsh criticism about its business practices, 2014 was a banner year for Uber. In 2015, expect to see lots of new, Uber-ish delivery and intermediary businesses,  including fast grocery delivery, helicopter rides, portable ATMs, alcohol delivery, in-home massage service, dry cleaning and laundry, dog walkers and on-site car mechanics.
+ Oversight for algorithms: In its essence, an algorithm is simply a set of rules or processes that must be followed in order to solve a problem. In the coming year, we will begin questioning the ethics of how algorithms can be used, and we'll scrutinize the tendency of some algorithms to go awry. Programmers are adding in subjective judgments to algorithms and allowing them to deliver answers. As a result, those in the big data space are increasingly misclassifying objects, data and even people.
+ Data privacy: In 2015, businesses must not only work to meaningfully encrypt their data, but they must make a public showing of the measures they're taking to safeguard our personal information.
+ Block chain technology: The block chain is the transaction database that's shared by everyone participating in bitcoin's digital system. It's how the cryptocurrency promises complete anonymity while using a crowd-regulated public ledger system. Think of the block chain as a sort of distributed consensus system, where no one person controls all the data. Even if Bitcoin itself never really gains traction, block chain technology has enormous promise. For instance, some people argue that a block chain system would have prevented the massive credit card breach at Target. A new company, Blockstream, plans to turn the block chain into a universal platform that can be used for anything requiring signatures or authentication. It would let people participate in "trustless" transactions, where buyers and sellers work with an intermediary like an escrow manager, a trustee, or other middlemen.
(Amy Webb is the founder and CEO of Webbmedia Group, a digital strategy firm that advises an international client base on near-future emerging technologies and digital media trends)
© 2015 Harvard Business School Publishing Corp. Distributed by The New York Times Syndicate