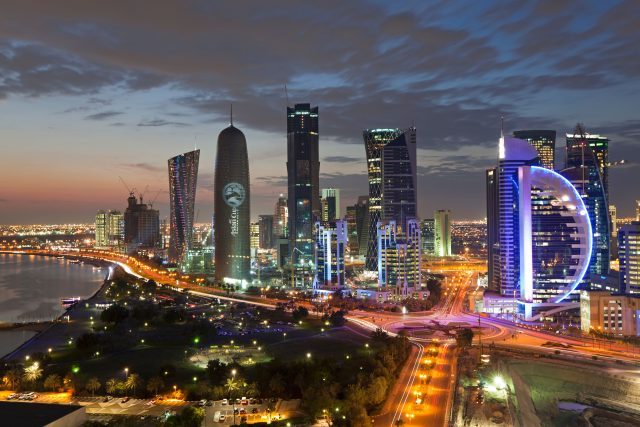 In a shocking development on Monday, June 5, six nations, including three major members of the GCC – Saudi Arabia, the UAE and Bahrain – severed diplomatic and transportation ties with Qatar, the world's largest natural gas producer, the country with the highest per-capita income in the world and host of the 2022 Football World Cup. According to the US-based think-tank Stratfor, this move, apparently, was made possible in many ways by Saudi Arabia's and the UAE's confidence in the US.
Though this slashing of ties was not unexpected, its intensity is far more severe than the 2014 GCC row with Qatar, when the UAE, Bahrain and Saudi Arabia had recalled their ambassadors over now-familiar allegations of Doha's support to the Muslim Brotherhood and accusations of its interference in the internal affairs of other member states.
Wait and watch
However, so far, there has been no strong comment from the West ­– notably the UN Security Council – over this development. Some geopolitical experts believe the West is taking too long to react, while others side with the idea that the West has adopted a wait-and-watch policy.
"The 'West', in general, is trying to gauge just how far Saudi Arabia and the UAE will take this isolation campaign against Doha. This is certainly far more severe than the 2014 GCC gang-up on Qatar, made possible in many ways by Saudi and Emirati confidence in US reinforcement," Reva Goujon, Stratfor Vice President of Global Analysis, tells TRENDS.
It is worth noting that this move comes close on the heels of US President Donald Trump's visit to Saudi Arabia last month.
Of late, the US administration, under President Trump, has been putting diplomatic pressure on its global allies to, in turn, increase their pressure on countries that support Iran. Recently, the US administration has also warned that it intends to re-evaluate the milestone pact that lifted most of the sanctions imposed against Iran in return for Iranian authorities restricting their nuclear and missile programs.
"The Americans cannot unilaterally back out of the deal as it [was signed by] the P5+1 [five permanent members of the UN security council and Germany], so they are using the GCC and Egypt to put pressure on any countries supporting Iran," Peter Sluglett, visiting research professor at the Middle East Institute at the National University of Singapore, was quoted by CNBC as saying.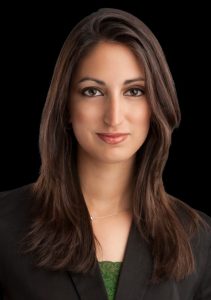 Is Arab NATO a feasible option?
Is this daring stand by the GCC nations, led by Saudi Arabia, an indication toward having a dedicated Arab NATO to solve regional conflicts? And how necessary is it to alienate Qatar, an alleged supporter of Iran, while pursuing this aim?
Global think tanks are of the opinion that GCC nations have boosted their self-confidence thanks to the US, adopting a hard line approach toward their old ally Qatar.
"Trump made it clear that he has bought into the concept of an 'Arab NATO' and is willing to back a Saudi-led coalition to manage regional conflicts. And so KSA/UAE feel that they have more room to maneuver in trying to get Doha in line with the Saudi-led agenda on outlawing Islamist political groups and taking a hard line on Iran," Goujon explains.
Should US also consider military ties with Qatar?
The US is the pivot here. Washington-based lobbying groups, such as the Foundation for Defense of Democracies, have been pushing the line that Qatar is an unreliable ally and that the US should reconsider its military basing in Qatar.
However, US-Qatar military ties still run very deep. Qatar hosts the second largest US military presence in Qatar, where the US anti-Islamic State command center is based; also, a substantial percentage of US' regional air sorties (to respond to any emergency situation and for training purposes) are staged from the Al Udeid Air Base in the country.
"The US is unlikely to simply transfer its base and incur the cost of that multi-million-dollar transition. The US still wants a coherent alliance to work with," points out Goujon.
Notably, even the US has expressed suspicions over Qatar's activities – as well as those of other Middle East nations – and has expressed its concerns many times in the past.
"Entities and individuals within Qatar", the US stated last year, "continue to serve as a source of financial support for terrorist and violent extremist groups, particularly regional al-Qa'ida affiliates."
Qatar's next move depends on US backing
Amidst these developments, Qatar has termed the move to sever ties with it as 'unjustified' (it has not provided a more concrete reaction at the time of writing).
However, Qatar's ability to combat this decision will perhaps depend in large part on how far the US goes in backing this KSA/UAE play. After all, Qatar still needs its American security guarantor.
"Qatar still has levers to try and defuse the crisis. The UAE, in particular, is looking for Doha to give up Yusuf al-Qaradawi (an Egyptian Islamic scholar, associated with the Muslim Brotherhood, who is based in Doha) this time," says Goujon.
She adds: "Even as Qatar will try to temper frictions with its GCC neighbors, Doha is still playing a long game in the region; it has unique natural-gas clout to leverage, has much more internal stability relative to its peers and, like Turkey, understands that Islamist groups are likely to endure in the region in the long run, in spite of the Saudi/UAE zero-tolerance approach toward Muslim Brotherhood–like groups."