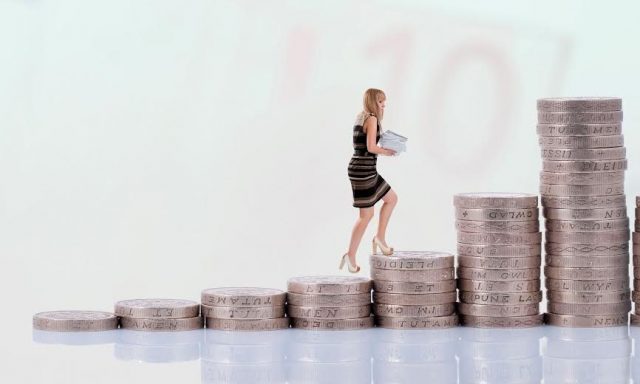 Time has changed. Women are no longer second to their male counterparts. Today they are rubbing their shoulders with males in all of the fields.
Even the global powers and leading economies have realized that sustainable development will remain a distant dream if women are not made a crucial part of the overall cycle. And empowering women economically is one of the key segment of this drive.
UAE leadership is paying utmost attention toward this and this young nation has emerged as a foremost guide in the region while ensuring women's economic empowerment. Recently the Crown Prince of Dubai His Highness Sheikh Hamdan bin Mohammed bin Rashid attended the official opening of the United Nations Secretary-General's High Level Panel (HLP) meeting on Women's Economic Empowerment in Dubai.
Convening for the first time in MENA region, the HLP meeting attracted a host of senior officials, representatives from international organizations and civil society concerned with women's economic empowerment.
During the opening session, President of Costa Rica and Co-Chair of the Panel HE Luis Guillermo Solis delivered a keynote speech via video conference.
UAE's Minister of State for Tolerance HE Sheikha Lubna Al Qasimi affirmed that women's empowerment is a top priority in the UAE's agenda. Sheikha Lubna said that the leadership and government of the UAE are committed to empowering women as stated in the UAE Strategic Plan. She added that gender balance is part of UAE Vision 2021 that aims to protect women from all forms of discrimination and biases.
Al Qasimi expressed appreciation and gratitude to Mother of the Nation, Sheikha Fatima bint Mubarak, Chairwoman of the General Women's Union (GWU), Supreme Chairwoman of the Family Development Foundation (FDF) and President of the Supreme Council for Motherhood and Childhood, for launching the National Strategy for Empowerment of Emirati Women 2015-2021.
The Strategy aims to provide a general framework for all federal and local government, private sector, as well as civil society organizations, to set work plans and programs so as to provide a decent living for women and make them creative in all sustainable and developmental fields.
On behalf of President of the UAE Gender Balance Council, Her Highness Sheikha Manal bint Mohammed bin Rashid Al Maktoum, Vice President of the UAE Gender Balance Council, HE Mona Al Marri delivered a welcome note.
Al Marri explained that the meeting is a result of a successful cooperation between the UAE Gender Balance Council and the High Level Panel on Women's Economic Empowerment. Al Marri said His Highness Sheikh Mohammed bin Rashid Al Maktoum, UAE Vice President and Prime Minister and Ruler of Dubai, has assigned the Council to activate the UNDP's Gender Inequality Index, aiming to have the UAE listed amongst the top 25 countries worldwide by 2021.
Speaking at the official opening, Simona Scarpaleggia, co-Chair of the Panel and CEO of IKEA Switzerland, said, "Gender equality is a matter of basic human rights. Women's economic empowerment in particular can generate huge gains for human development, for economic growth and for business."