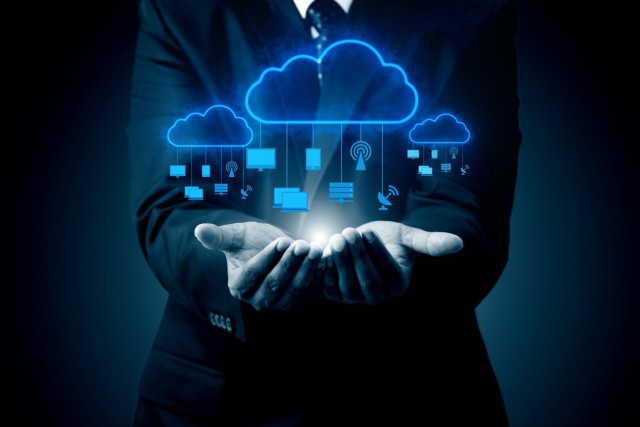 Technology has swept the corporate world and smart applications and analytics have changed the way businesses operate today.
Cloud computing is one of the stalwart applications that has been opted by organizations globally. Right from streamlining workflows to adding speed and transparency to transactions, cloud computing is offering easy solutions in the intricate corporate world.
Over the years, organizations have adopted cloud computing in a big way but a technology giant has indicated that only a few of those organizations are maximizing its value in a way that could lead to better business returns.
Cisco has released the findings of a global study that found that while cloud adoption continues to accelerate, few organizations are maximizing its value.
This study is based on primary market research conducted with executives responsible for IT decisions in more than 6,100 organizations across 31 countries that are successfully implementing private, public and hybrid clouds in their IT environments.
According to the study, nearly 68 percent of organizations are using the cloud to help drive business outcomes. The increased cloud adoption is being fueled by cloud-native applications, including cloud-based solutions for security and the Internet of Things (IoT).
However, most organizations (69 percent) do not have mature cloud strategies and only three percent have optimized cloud strategies generating superior business outcomes, the study found.
"Our customers are dealing with increasingly diverse and complex environments as their hybrid and multi-cloud deployments grow," said Mike Weston, vice-president, Cisco Middle East.
He added: "These customers want the freedom to choose the best environments and consumption models for their traditional and cloud-native applications, which all drive a variety of business benefits. Yet, as this research bears out, while many customers are embracing cloud, most are still in the early stages of their journey to an optimized cloud model."
On average, the most cloud-advanced organizations see an annual benefit of $3 million in additional revenues and $1 million in cost savings per cloud-based application. These revenue increases have been largely the result of sales of new products and services, gaining new customers faster, or accelerated ability to sell into new markets.
The study also reveals that 95 percent of those leading organizations with optimized cloud strategies have built a hybrid IT environment that uses multiple private and public clouds based on economics, location and governance policies.
The Cisco-sponsored InfoBrief 'Cloud Going mainstream" All Are Trying, Some Are Benefiting; Few Are Maximizing Value' was developed by International Data Corporation (IDC).