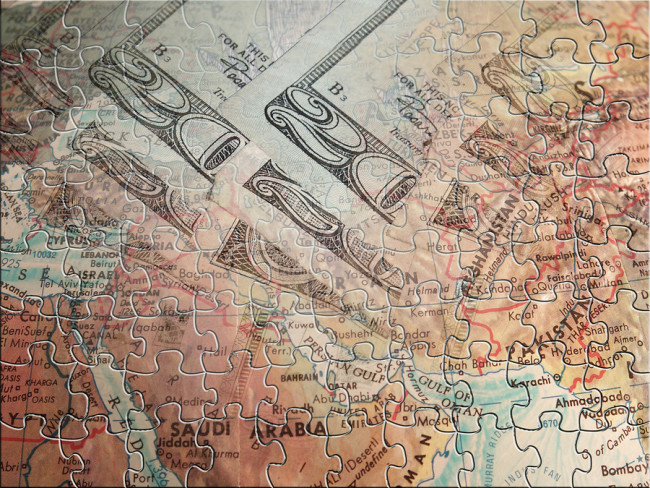 Sixteen of the Middle East's largest economic centres could lose up to $367bn of GDP to 18 manmade and natural threats over the next ten years.
The Lloyds City Risk Index, which presents an analysis of economic output at risk, also finds that the total global GDP at risk amounts to $4.6 trillion.
In the region, "Abu Dhabi, Ahvaz, Amman, Baghdad, Beirut, Damascus, Doha, Dubai, Esfahan, Jeddah, Jerusalem, Karaj, Kermanshah, Kuwait City, Mashhad, Riyadh, Sana'a, Shiraz, Tabriz, Tehran, and Qom together will generate an average annual GDP of $2.4trn in the coming decade," the Index finds. "However, 15 percent of this economic growth is at risk from the combination of 18 manmade and natural threats."
The largest GDP exposures are to a market crash at $143.3bn, earthquakes at $85.17bn, human pandemics at $41.40bn, sovereign defaults at $30.16bn and terrorism at $25.68bn.
At $64bn, the Iranian capital Tehran is most at risk in the region, half of which emanates from the fact that it is earthquake-prone. Meanwhile, in Dubai and Abu Dhabi, a stock market crash accounts for almost half of the GDP at risk.
While insurance is a part of the solution to mitigating these risks, "government, business and communities must work together to create a more resilient response to a major event," said Mark Cooper, Lloyd's Middle East General Representative, commenting on the findings.