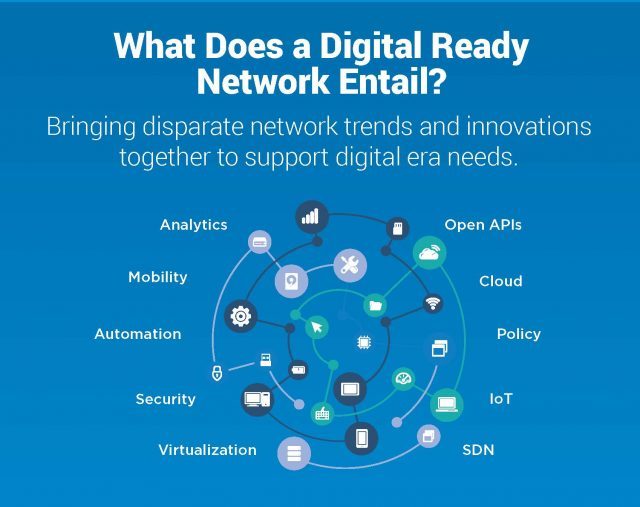 Today, businesses demand a lot from their networks. However, the vast majority of today's networks were only designed to provide fast and reliable connectivity. These legacy networks are struggling to combat sophisticated cyber-threats, or keep up with the requirements of today's mobile workforce and their use of IoT devices and new cloud applications.
Organizations around the world are expected to triple the adoption of modern, automated networks over the next two years, says a recent study by IDC. To accelerate the journey to these digital-ready networks, IT and networking giant Cisco is introducing new technologies that allow customers to virtualize and secure their networks.
One of the key findings of IDC study say that organizations clearly recognize the need to evolve their networks.Over the next two years, 45 percent of organizations expect to achieve digital-ready network capabilities. That represents three times the current adoption rates.
Besides, modern networks are delivering real and tangible benefits.Companies that have invested in modern network capabilities are experiencing two to three times the rate of growth in revenue, customer retention and profit. They have also deployed twice as many digital transformation initiatives compared to companies with legacy networks.
IDC findings also mention bout the adoption rates comparable across company size and industry vertical. It turns out that network maturity levels are comparable across market segments, with minimal variation between mid-market (500-999 employees) and large (1000+) organizations.Also, emerging countries are leapfrogging developed nations. The real variance occurs when comparing countries. The most significant jump in maturity is expected to occur in emerging economies.