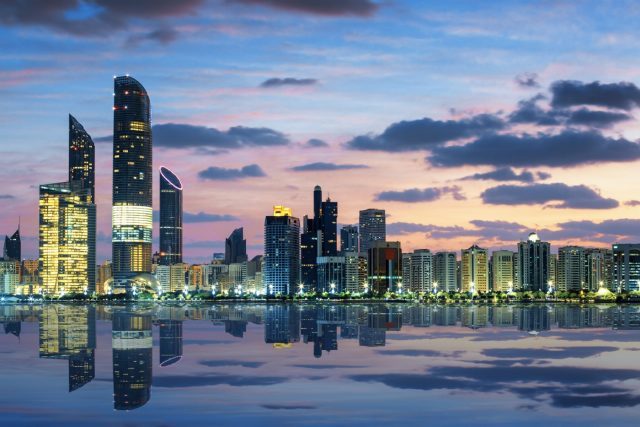 The latest report from leading real estate consultancy Asteco indicates Q2 rental price declines for apartments and villas of four percent and one percent respectively.
"Approximately 600 apartments were handed over during the second quarter, and more than 2,000 additional units are expected to be delivered over the next six months, placing further pressure on rates. 2017 will continue to be a challenging year for the Abu Dhabi real estate industry," said John Stevens, Managing Director, Asteco.
Overall, Asteco research identified a four percent quarterly decline in apartment rental rates in Q2 this year. Prime, high and low-end properties recorded drops of three percent whereas mid-market properties were faced with softening of five percent.
High-end apartments in Central Abu Dhabi, Corniche and Khalidya/Bateen posted declines of four percent, two percent and two percent respectively. Declines in lower end properties in the same locations were also recorded with a relatively subdued two percent decline.
Apartment sales values softened four percent q-on-q and eight percent annually. Sales activity has improved marginally since the beginning of the year as developers offered more competitive rates.
Furthermore, demand for off plan developments in popular locations such as Mamshah Al Saadiyat and The Bridges on Reem Island achieved good transactional volumes.
Declines in sales volumes were broadly evidenced, with the exception of Marina Square, which remained flat q-on-q although declined four percent on an annual basis. In other areas, Al Bandar and Al Zeina evidenced a six percent q-on-q softening whereas The Gate and Sun & Sky Towers witnessed moderate declines of two percent and three percent respectively during the same period.
Annually, Hydra Avenue (City of Lights) and Saadiyat Beach Residences saw sales prices decline 13 percent and 11 percent respectively, with Al Muneera and Reef Downtown both declining 10 percent.
Villa rental rates recorded a nominal change between Q1 and Q2 2017, falling just one percent on average and five percent over the year. Drops were more noticeable among the mid-to-low quality products located in Abu Dhabi City and Al Reef.
Saaydiyat Island villa rents remained flat in Q2 as did Hydra Village and Mohamed Bin Zayed City. Other minimal changes were witnessed in Al Raha Beach, Nayhan Camp/Muroor, Al Raha Gardens and Khalifa City where one percent quarterly declines were recorded.
Sales prices for completed villas decreased by two percent in Q2 2017 and by four percent during the last 12 months.
"Several prime and high-end projects such as Jawaher Al Saadiyat on Saadiyat Island and Marina Sunset Bay (behind Marina Mall), were launched and recorded good levels of demand due to the overall lack of quality villa developments in Abu Dhabi" said Stevens.
"In addition, new projects on Yas Island and Saadiyat Island continue to achieve strong demand, supported by existing and planned demand drivers such as schools, leisure facilities and commercial hubs" he added.
Office rents fell two percent over the quarter and nine percent compared with Q2 2016. Some units were reported to be discounted at up to 15 percent below the market rate. Demand remains stronger for smaller units, which are being offering with incentives to retain tenants to negate the lack of new take-up.
Stevens commented: "The decline in the office market can be attributed to limited new demand and a dearth of tenants upgrading to larger units or better locations. In an effort to adapt to current market conditions some landlords are sub-dividing larger office tenancies to meet the demand of those looking for smaller units."