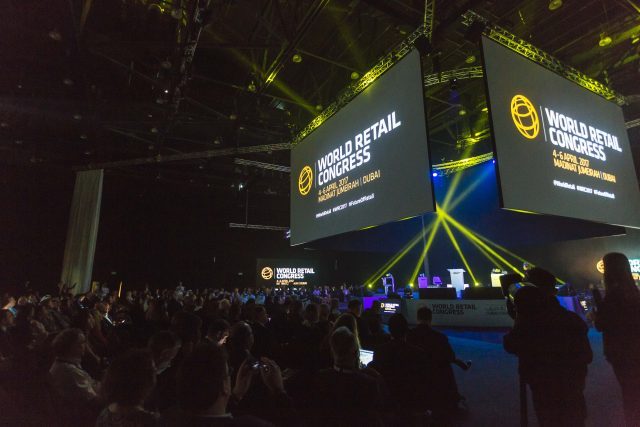 Physical stores still dominate, but online and mobile sales surge
Understanding customer behavior the top priority for retailers
Customer loyalty vital to growing sales
Asia will be the powerhouse driving growth for international retailers this year, a survey of the industry's global leaders reveals. Almost one in five of those questioned (19 percent) said they were most upbeat about their prospects in the region – up four percent year-on-year – while the biggest increase in optimism was about India.
Some 12 percent of those responding to the poll regarded India as having the best growth prospects, up from 6 percent a year ago.
Key findings
Key findings in the Global Retail Sentiment Index conducted by Monash Business School in Melbourne, for the World Retail Congress, were a sharp drop in confidence in Western Europe which almost a quarter (24 percent) of respondents thought had the bleakest prospects this year, compared with just 14 percent a year ago.
The UK's prospects were broken out for the first time with 11 percent believing it had the worst growth prospects of any market. It seems likely that the political backdrop to the region played a part in this, with the uncertainties of how Brexit will impact both the UK and other European economies, and elections in several key countries also due to take place this year probably being a factor.
Optimism prevails
The online survey was completed by a total of 107 global retail leaders, CEOs and chairmen, and other senior directors at businesses with revenues ranging from under $50 million to more than $1 Billion.
The survey revealed that the forecast for retail sales expectations over the next 12-month period is generally positive with market optimism remaining relatively stable compared with 2016. Asked to grade their level of optimism on a scale of -5 (very pessimistic) to +5 (very optimistic), the average response was +1.0, up from the previous mark of 0.9.
Studying the individual retail channels, physical stores still dominate retail sales with a 77 percent market share, followed by online sales with 11 percent, mobile sales at 8 percent, and social media at 2 percent.
Taking a closer look at the individual channels, however, online has seen the biggest growth with 65 percent of respondents saying it was their biggest area of sales growth in the last 12 months, followed by 49 percent highlighting growth in sales via mobile phones and tablets.
"The World Retail Congress is dedicated to providing insight to help shape the retail future. Our partnership with ACRS to create the Global Retail Sentiment Index showcases this commitment as it provides detailed information from international industry leaders helping retailer with their strategic planning," said Ian McGarrigle Founder and Chairman of World Retail Congress.
Enhancing customer experience
In terms of what retailers believe will have the single biggest impact on their businesses, it is clear that enhancing the customer experience is the highest on their agenda, with three of the top four responses being customer focused: customer loyalty came out on top, scoring 5.5 on a scale of one to seven, closely followed by product development, expansion and mobile channel development.
Similarly, when asked what they regard as their top priorities for the coming year, three of the top four responses were again customer-centric: understanding customer behavior came top with a score of 40 percent of the sample report viewing it as business priority in the next 12 months, with analyzing customer data in third place at 37 percent and developing online channels fourth with 36 percent viewing each as a business priority in the next 12 months.
Only supply chain management (in second place with a score of 38 percent) could be considered more logistical in nature.
Sean Sands, Associate Professor at Monash Business School, said: "Over the past five years, the Global Retail Sentiment Index has shown fluctuations in global retail optimism and consumer confidence; in 2017 it is great to see these metrics rebound with a slight increase. There is no doubt that in an increasingly digital and technology driven market place that globally, retailers are placing an emphasis on the customer experience and enhancing the value proposition to customers beyond purely data or tech-enabled paradigms."