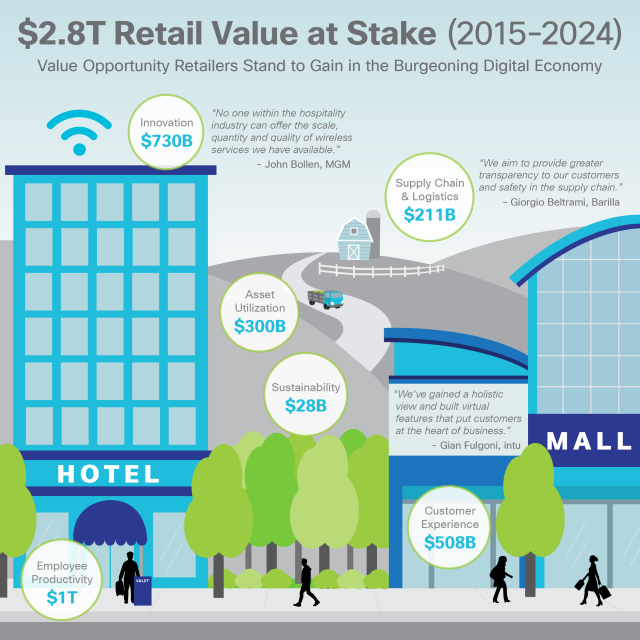 Digitalization has taken the corporate world with storm and no industry can afford to ignore this technology revolution. Most of the industries, especially retail, have apparently reaped huge benefits by switching to the digital path.
Making use of big data and analytics to enhance the industry efficiency, resulting into increased revenues, have become the regular norm for many big retailers.
However, retailers still remain in the early stages of digital transformation, missing out on over $185 billion opportunity, revealed a recent research report by Cisco. The research stated that many retailers are still acting sluggish while making efforts towards digital transformation.
Cisco Analysts are hailing 2016 as the best year for holiday sales growth since 2005. However, this growth is not coming from the traditional brick and mortar channel. Instead, Internet shoppers saved the holiday season by setting new records for online sales during Black Friday, Cyber Monday and Bounceback Tuesday. This has huge implications for the industry and for retailers' 2017 technology plans.
The multi-channel shopper is fueling a wave of digital disruption that threatens to put nearly half of retailer leaders out of business if they don't transform themselves digitally.
The research report by Cisco, christened 'Reinventing Retail: Cisco Reveals How Stores Can Surge Ahead on the Digital Transformation Journey', reveals that despite the risks, retailers around the world may not be investing in the right places. The holiday season's choppy sales report and the recent closing of big box stores is just the beginning.
"The shakeup caused by digital disruption is already underway with many major retailers announcing the closure of hundreds of their brick and mortar stores in recent months, in order to better compete in a landscape where physical and digital channels are increasingly converging," said Mike Weston, Vice President, Cisco Middle East.
"Yet, there remains a tremendous opportunity, with the potential for retailers to generate more than $506 billion in value that can be achieved through digital transformation. Retailers need to make more progress in digitizing their workforce and their core operations in order to execute on the innovative customer experiences they want to deliver, and to position themselves for success in the new retail landscape," added Weston.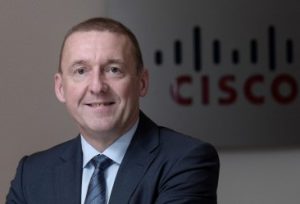 Key highlights:
Retailers are stuck in the early phase of the digital roadmap. Retailers' digital investment priorities remain concentrated in the earliest, "Enable" phase of the roadmap (49 percent), which is focused on more mature IT technologies that enable existing capabilities and processes, IT agility and operational efficiency.
Retailers are missing a $187 billion opportunity by not prioritizing investments in employee productivity. Retailers are also not investing enough in the areas that create competitive differentiation and new revenue streams. They are investing too much in customer experience.
Some sub-segments of the retail industry are making more progress on their path to digital transformation than others. New York-based apparel manufacturers and garment industry retailers have placed 58 percent of their digital investment priorities within the differentiate and define phases of the roadmap, compared with just 39 percent from the brick-and-mortar retailers, department stores and food service retailers that Cisco spoke with in the southern region of the US.