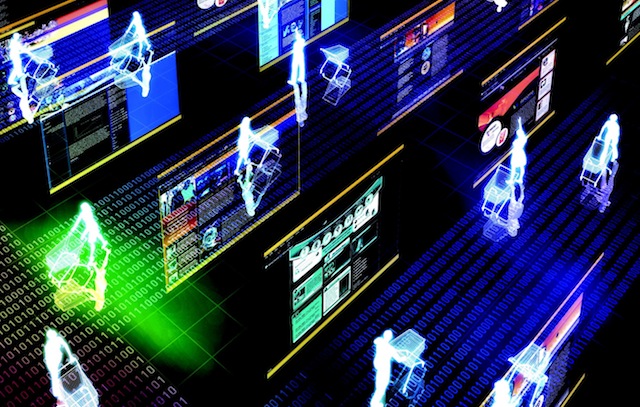 The recently released seventh Annual Communications Trend Report by Active (DMC) gives an in-depth insight into the way the communications industry is evolving and the drivers behind these changes.
Industry trends are constantly changing due to the nature of the world we live in now. E-commerce is one that is particularly experiencing dramatic shifts, especially where digital marketing strategies are concerned.
E-commerce is very much under the spotlight for businesses. According to Frost & Sullivan, the UAE's e-commerce business alone has the potential to reach up to the $10 billion (AED36.7 billion) mark by 2018, becoming the fastest growing industry in the country.  There are multiple factors that will influence the growth, and the trends listed below will be dominant in supporting its progression in 2016.
Multichannel shopping
It offers numerous benefits for shoppers as consumers can find a wide range of selected items from various sellers on one website. The best part about it is that you only need to make one single payment at the end to complete your transaction.
Many e-commerce retailers understand the importance of selling via multiple channels and the implications if they don't list their products on popular websites like Souq.com, Namshi or Amazon.
On-site personalization
Personalization is key to a successful marketing campaign. Updating your site with new content isn't enough to successfully drive web sales. You have to create dynamic web experiences that will quickly encourage customers to convert. Personalizing the content makes this possible. When you provide a personalized experience, visitors remain on your website longer, download more offers and, ultimately, purchase more products.
The use of on-site personalization is expanding in 2016. It could be in the form of an online shopping assistant or recommendations based on previous activity and preferences. All of these ways to personalize shoppers' experiences will be mobile-optimized.
The rise of mobile shopping
In today's digital world, mobile phones are considered a necessity. Over the past few years, the usage of the devices has surged. People use them not only to communicate or to use social media, but also to shop. In keeping with this, an m-commerce store will become a requisite by 2016.
Websites will need to be optimized to offer high-resolution and suitable touch-control options that enable a seamless shopping experience. Using services such as Google Analytics will give you a fair idea of how many customers are browsing your store on their phone and these must-have features will keep customers coming back. Companies that haven't modified their e-commerce site to make it mobile-friendly are running out of time to remain competitive.
Video marketing
Video content is another trend that will encourage e-commerce marketers to increase investments in video production. Businesses are evolving and taking things to the next level with the help of branded video content, which forms trusting relationships with prospective customers.
Educational, entertaining and informative product videos that tell an engaging story are only the starting point. Behind-the-scenes production videos, demonstrations, 360-degree product rotations and even live streaming are now being looked at as viable strategies.
Video can boost a site's SEO, increase conversions, make content more shareable and help shoppers consume more information in less time.
The e-commerce world is constantly evolving. Companies need to keep track of the biggest e-commerce trends in 2016 and in the near future. It might save them some cash or push their online business to the next level.
The sooner online retailers realize that the customer is king, the better chance they stand of winning more of them over. Customers are spoilt for choice and switching to other brands takes almost no time. The amount of time and money they spend shopping online matters most to them. Factors such as convenience and security also play a huge role. The future belongs to the retailers who engage with them by providing value, thereby earning their trust.
Sawsan Ghanem is managing director, Active (Digital. Marketing. Communications)