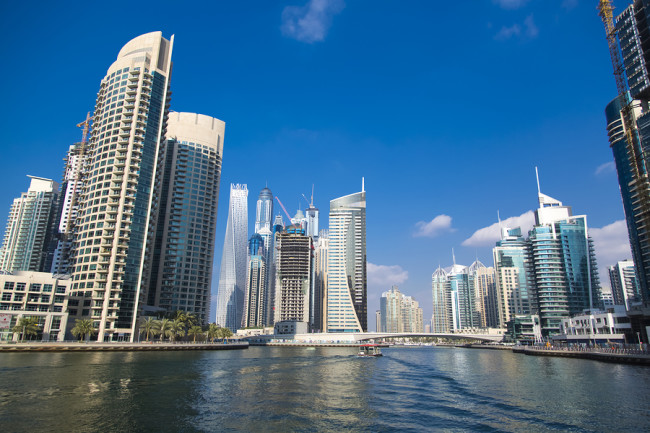 Survey ranked the UAE as among the top ten countries for migrants globally
HSBC has ranked Dubai as the second-best city globally for expats looking to start a business, trumped only by Singapore, which has garnered the first spot.
According to the bank's "Expat Explorer 2015" survey, which examined the responses of 21,950 expats from across the world – 2,000 of them in the UAE – 86 percent of expat entrepreneurs feel that Dubai is a good place to start a business, far outpacing the global average of 56 percent. London and Singapore at first and third places have 87 percent and 85 percent of the votes, respectively.
"These cities provide the ideal foundations for ambitious entrepreneurial expats due to the good business conditions, world-class infrastructure, and work-life balance they offer", HSBC said in a press statement.
The survey has also ranked the UAE as among the top ten countries for expats globally, due to the opportunities it offers entrepreneurs to start a business, a high level of confidence in the local economy, good salaries and political stability. According to the survey, expats earned $124,000 per annum, nearly 20 percent more than the global average ($104,000 per annum). Over half (53 percent) of those polled also said that the country is a good place to advance a career – compared to the global average of 41 percent, while a large number also believe that it is a good place to acquire new skills (47 percent).
The UAE ranks 22nd globally, out of 189 countries, in the World Bank's Ease of Doing Business Index and scores high in areas such as paying taxes, trading across borders, dealing with construction permits and registering property.
"Given these supportive conditions, it's not surprising that Dubai attracts twice as many expats looking to start their own businesses (nine percent) compared to the global average (four percent). This is a ringing endorsement of the government's diversification efforts and its investment in setting up the infrastructure needed to nurture entrepreneurs," said Khalid Elgibali, Head of Retail Banking & Wealth Management, UAE and MENA, HSBC Bank Middle East Limited.
On the flipside though, high costs of living and raising children were cited as concerns by eight out of ten UAE expats. Sixty percent also said they spend more on bills here than in their home countries. However, more than half (55 percent) of the expats did say that they receive accommodation support, compared to the global average of 33 percent.