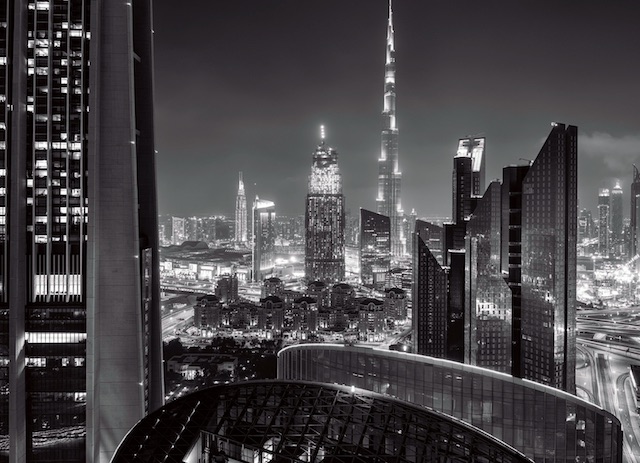 Despite dwindling oil prices and financial strains in the region, the UAE has managed to safeguard its economy, thanks to the mammoth diversification drive that the nation is undertaking at this moment.
Many economy diversification steps have been taken that are giving an extra financial cushion and minimizing the negative effects of the market. Owing to these initiatives, the UAE has emerged as one of the most-sought-after workplaces for expats in the region.
According to a recent report, expats have recognized the UAE as the fourth best destination globally for an international career. As per the new data released by HSBC's annual Expat Explorer Survey, the country improved from sixth place in 2015 to claim a position as one of the places expats most look to in order to build their careers.
The UAE ranked as the best country in the Middle East and Asia, and followed Switzerland, Germany and Sweden, which were respectively the top destinations for a career globally.
In its ninth edition, HSBC Expat Explorer: Achieving ambitions abroad examined the responses of nearly 27,000 expats from across the world, and 3,092 in the UAE, to assess their views towards their careers in their host countries. In particular, the new data examines the views of people towards their host countries across eight categories: chances to acquire new skills; work-life balance; work culture; career progression; fulfilling work; benefits packages; and earnings prospects.
The UAE improved across all eight indicators in comparison to the views of expats in 2015, indicating the continually improving work environment for people in the country.
Lucrative career prospects
Among the primary reasons expats highlighted the UAE as one of the top international career destinations was for its earnings prospects (ranked third), and the benefits packages offered by employers (fifth). The former, in particular, is an area that the UAE is consistently recognised for, with average salaries here being 14 percent higher than the global average.
Nearly two-thirds of expats in the country (65 percent) said that they earn more than in their home country; only Switzerland (75 percent) and Qatar (66 percent) had a higher proportion of people that associated with this view.
"Through the results of the research, it's not surprising to see that the UAE continues to be rated highly globally for the financial benefits it offers. This has been one of the cornerstones of why people seek career opportunities here and it is indicative of the success of the government's focus on diversification, which has resulted in the creation of an internationally recognised and sought after working environment with world-class infrastructure and services. Given these advantages, expats moving to and living in the UAE should look to make the best of their lives abroad," said Kunal Malani, head of Customer Value Management, MENA, Retail Banking and Wealth Management, HSBC Middle East.