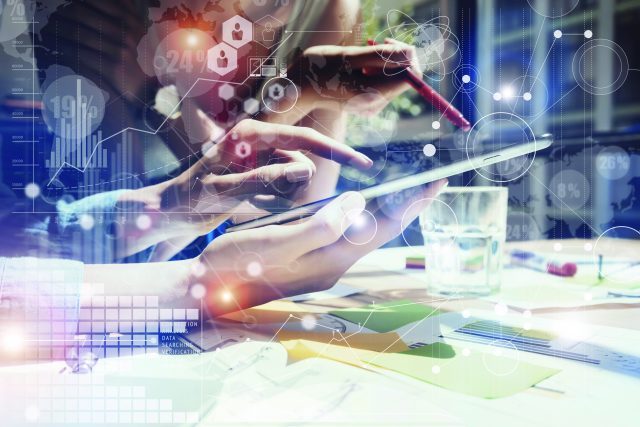 The introduction of financial technology (fintech) could play an important role in achieving the goals of the Saudi Vision 2030 but will require strong cybersecurity protection, according to experts set to speak at The Euromoney Saudi Arabia Conference in May 2017.
Saudi Arabia has prioritized technological development as one of the key pillars of the Saudi Vision 2030 strategy to diversify the economy and create new jobs.
Already, it has indicated that the Kingdom's Public Investment Fund will support the growth of the sector, announcing the launch of a $00 billion technology investment fund with the Japanese SoftBank Group in October 2016.
Safeguarding online infrastructure
However, the Kingdom has also recognized the need to protect its online infrastructure, establishing the Saudi National Cyber Security Centre (SNCSC) as part of a coordinated defence program. According to statistics from the SNCSC, the Kingdom recorded around 1,000 cyber-attacks in 2016, primarily targeting infrastructure and intellectual property.
Malware attacks and viruses have been identified as a key threat, such as the Shamoon virus, which struck several Saudi institutions in 2016.
Covering burning issues
A special session at The Euromoney Saudi Arabia Conference, which is held in partnership with the Ministry of Finance in Saudi Arabia, will cover fintech, cybersecurity and the digital financial ecosystem, bringing together technology leaders and senior banking executives to discuss the issues being raised by the FinTech revolution.
Victoria Behn, Euromoney Conference's Head of Middle East and Africa, said: "This year's conference has a varied and diverse range of speakers and topics so that attendees can focus on the issues that matter most to their work in the Kingdom of Saudi Arabia. Along with an expert panel on cybersecurity, we will also host sessions on debt capital markets, equity capital markets, real estate and SMEs, so that we can provide a fully comprehensive picture of the different elements required to achieve the Saudi Vision 2030."
HE Mr Mohammed Al-Jadaan, Minister of Finance, Kingdom of Saudi Arabia, will officially open the conference and exhibition as the keynote speaker.
The Euromoney Saudi Arabia Conference 2017 takes place on May 2 and 3 in Riyadh, Saudi Arabia.