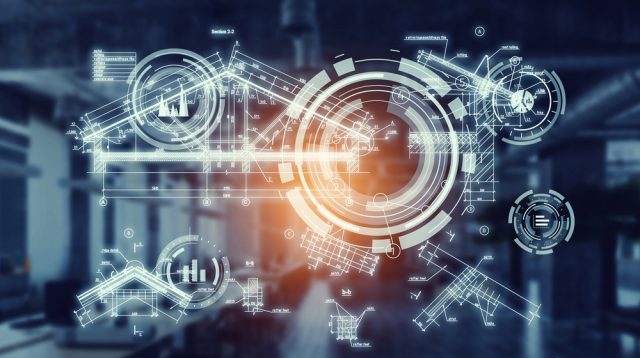 Companies in the Gulf region and globally are re-thinking their go-to-market strategies and, as a result, making different choices about how they locate, design and operate their distribution networks. This has created a new landscape for supply chain real estate, according to a report published by DHL, the world's leading logistics company. The report analyses the new landscape of supply chain real estate. Global and regional supply chains are evolving, as they adapt to the new realities of commerce and competition.
The report states that while a healthier global economy fuels the demand for supply chain real estate, it is not the only driver. Four other forces are at work, and they are having a transformational effect on companies' distribution centre (DC) networks including:
The e-commerce revolution
The explosion in e-commerce worldwide is revolutionizing not just retail, but all industry sectors. Why? E-commerce has irrevocably changed customer expectations. They demand near-instant service/delivery, lightning fast order turnaround times and perfect execution, all while having full visibility into the process.
Globalization and right-shoring
Twenty-five years ago, manufacturing strategy revolved around outsourcing production to China and other low-cost labor centers. Supply chains became geographically extended, unwieldy, tremendously complex and risky.
Companies, as a result, are reengineering their production and supply networks, moving away from super long-distance supply chains to "globally local" supply chains. This means sourcing and manufacturing closer to customer demand in a strategy referred to as "right-shoring".
Mergers and acquisitions
Mergers and acquisitions (M&A) have a direct and significant impact on real estate strategy and operations. They force supply chains to blend and rationalize their physical networks, a complex process than can go on for years.
The technology and life sciences/healthcare sectors were particularly affected by M&A activity in the last two years. In technology, second quarter 2016 set a record for the most deals at or above $1 billion. But that number was surpassed in the third quarter, according to consulting firm EY. Also the firm reported $155.5 billion aggregate value of completed M&A deals, making Q3 2016 the third-highest dollar value in deals ever.
Technology innovation
Supply chain technology has come of age. At a strategic level, thanks to big data, smart analytics and new visibility tools, companies are no longer relegated to running their business by "looking in the rearview mirror" – i.e., managing based on weeks- or months-old information. Organizations can now get out ahead of their business and direct their global operations to be far more predictive and proactive.
These smart technologies affect companies' distribution networks in two ways. First, they may change distribution center (DC) location strategies to position inventory with more certainty, based on better demand analytics. Second, they accelerate the speed with which companies can respond to changes in demand, markets and customer requirements. The real estate network must be able to flex and flux in tune with these dynamics.
David Christmas, Chief Executive Officer, DHL Supply Chain, Middle East, Russia and Turkey, said: "New infrastructure projects in the region like the King Abdullah Economic City (KAEC) in the Kingdom of Saudi Arabia, or the Port of Duqm in the Sultanate of Oman, can provide attractive opportunities for 3PLs to become anchor tenants and address a growing customer expectation of being "globally local" in capability.   For Example, BahwanExel, DHL Supply Chain's joint venture in Oman has taken land in Duqm ahead of the development curve, while DHL Express has recently opened a new hub in Jeddah."
Lisa Harrington, President of the lharrington group LLC, and author of the DHL report added: "The face of global supply chain networks is changing. Gone are the days of operating a static real estate portfolio and tweaking it every five to seven years. Business is too dynamic and the stakes are too high. The fact is, the way companies manage their supply chain real estate portfolios has morphed from a tactical/operational concern to a strategic differentiator. Supply chains that operate more nimbly and at lower cost don't just save money. They drive growth."
As the companies interviewed for this research indicate, partnering with an integrated 3PL, one that is expert in both operations management and real estate, can provide a seamless and powerful solution.