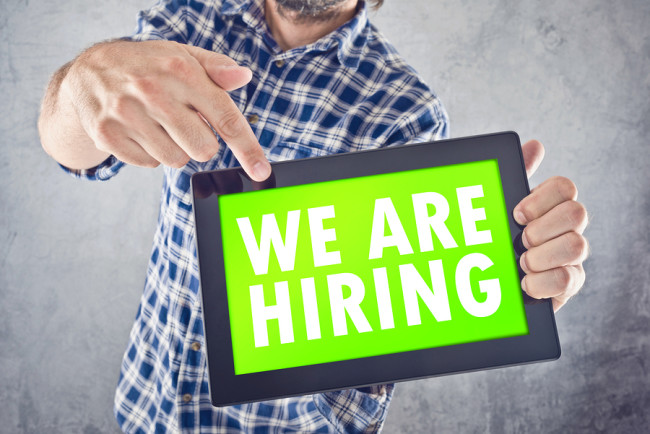 Despite the slump in oil prices, geopolitical conflicts in the wider region and slowing economic growth, the Gulf countries are able to keep up their pace of hiring.
But barring in Qatar, the pace of job creation will mostly be at a lower rate than the previous year. According to Gulf Talent's Employment and Salary Trends in the Gulf 2015 report, continued investment by governments of the GCC in infrastructure development remains a key driver of growth and job creation with projects such as Gulf Railway, Jeddah Metro and Qatar stadiums driving significant activity.
The damage of the drop in oil prices the report suggests is limited to the oil sector "and some government-linked projects in Bahrain and Oman, the more vulnerable countries with smaller reserves. Others such as Saudi Arabia have seen almost no impact, as they draw on their massive cash reserves to maintain spending and investment".
According to the report, firms in countries across the region stepped up hiring activity last year, with 72% of companies in Saudi Arabia, 61% of companies in Oman and 59% of companies in the UAE reporting an expansion. A smaller number of firms in Qatar and Bahrain showed hiring momentum, with Qatar seeing a slowdown in recruitment during 2014, because of uncertainty over its World Cup award, and internal pending reviews on the awarding of projects.
In 2015 conversely, Qatar is expected to enjoy the highest rate of job creation with the uncertainty over the World Cup finally removed and major infrastructure projects getting the go-ahead.
66% of employers in Qatar reported plans to increase headcount, a 28% increase over 2014. Qatar is followed by Saudi Arabia where 53% of firms are increasing headcount, as opposed to 72% last year. The lowest expectations of headcount increase are however for Kuwait and Bahrain, at 38%. UAE and Oman at 47% and 49% are somewhere in the middle.
Qatar is also expected to see the highest average pay increase at 8.3%, which is driven both by high cost of living and the need to attract talent. Expected pay rises in Saudi Arabia, UAE, Bahrain and Oman are around 7%, with Kuwaiti companies expected to increase salaries by only 5%.
Among sectors, construction is forecast to have the highest average salary increase at 10%, while oil & gas expectedly is the lowest at 5.4%. Meanwhile sectors where firms have forecast the highest headcount increase for the year include healthcare (79%), real estate (77%) and retail (71%). On the other hand, barely 28% of the firms in oil & gas industries reported that they would step up hiring.
Meanwhile, another report released by Towers Watson, an HR consulting company showed that while GCC wages are set to rise at an average of 5% in 2015, rebounding from a brief dip to 4.8% last year, this rate of salary would descend back to 4.8% into 2016.
The report further adds that with inflation rate in the UAE in particular expected to rise to 3.1% in 2016, hitting a 6 year high, workers at all professional levels, will start feeling more and more pressure upon their disposable income in the near future.
"Across the Middle East and Africa, our research reveals that salary budgets are now being set with less and less connection to the Consumer Price Index than they might have been in the past" said Laurent Leclère, Senior Consultant and Data Services Lead for the Middle East. "Our latest Global Workforce Study confirms that pay together with career growth opportunities remain the main factors in attracting and retaining talents. In the absence of a tendency of wage growth in the UAE, the challenge is working out how to use the salary budget more effectively to ensure sufficient recognition for top performers or those with critical skills, where the market might be moving at a faster pace."