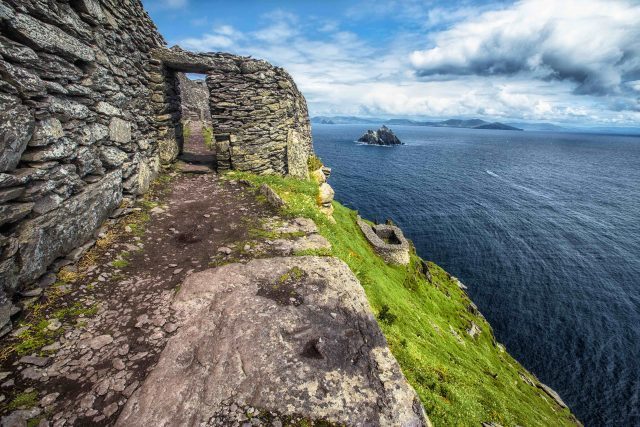 GCC visitors have helped to drive record visitor numbers to Ireland according to Tourism Ireland, the organization responsible for promoting the island of Ireland overseas as a leading holiday destination.
GCC countries are an important developing market for Ireland, contributing to a 20.6 percent rise in its segment for the period January to June 2017. Overall, Ireland has seen growth of 4.2 percent in international visitor numbers for the first six months of 2017, welcoming almost 4.6 million guests.
Tourism Ireland also recorded its best ever month of June for Irish tourism, with nearly one million arrivals, according to the figures from the Central Statistics Office (CSO).
Commenting on the strong growth in visitor numbers, Niall Gibbons, CEO of Tourism Ireland, said: "I am pleased to see growth of +4.2 percent for the period January-June, coming on the back of a record performance in 2016 and years of solid growth in overseas tourism. It is encouraging that this was the best ever month of June for Irish tourism, with almost 1 million arrivals (+eight percent on June 2016).
"Particularly welcome in today's CSO figures is the continued strong performance from North America, with an increase of +21.6 percent. Visitor numbers from Australia and Developing Markets for the first half of 2017 are also really strong, up +20.6 percent. And arrivals from Mainland Europe grew by almost +six percent – with important markets like Germany, France and Spain continuing to perform well.
"As anticipated, the currency challenge for Irish tourism is very real and the drop in British visitor numbers (-6.4 percent) for the January to June period reflects that. The decline in the value of sterling has made holidays and short breaks here more expensive for British visitors; and economic uncertainty is undoubtedly making British travelers more cautious about their discretionary spending. This is impacting on travel to Ireland. Therefore, competitiveness and the value for money message are more important than ever in Britain right now. Tourism Ireland is placing a greater focus on its 'culturally curious' audience, who are less impacted by currency fluctuations. We are also undertaking an expanded partnership program with airlines, ferry operators and tour operators, communicating a strong price-led message."