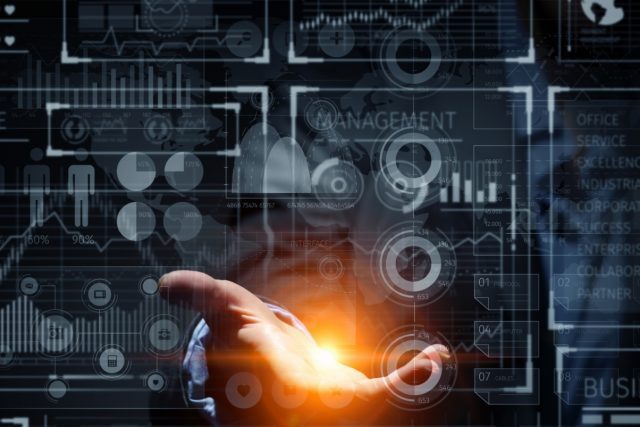 Businesses across the UAE are scrambling to hire new talent for their rapidly changing IT needs, brought about by the consumer shift to mobile, evolving web technologies and increasing cyber threats, according to a study of the UAE's IT job market, recently released by GulfTalent, one of the largest online recruitment portals in the Middle East.
According to findings of the study, demand for information security professionals has surged over the period, from four percent of all searches in 2012 to nine percent in 2017. Network engineers saw a similar rise in demand, from six percent of searches to 13 percent.
The study analyzed the data of over 85,000 IT professionals contacted by employers and recruitment agencies in the UAE on the GulfTalent.com website over a five-year period to 2017. It assessed the volume of demand for each skill-set as a share of total IT demand. GulfTalent analysts also interviewed a number of IT professionals as well as employers actively hiring for IT roles.
Cyber-security
The increased demand for cyber-security professionals is largely in response to the rise in security breaches and cyber-attacks. In 2015 alone, one-third of all UAE firms were hit by data breaches, according to a survey conducted by KPMG. More recently two global ransomware attacks, Locky in 2016 and WannaCry in 2017, severely impacted thousands of businesses across the world.
Regulations issued by the UAE government have increased the demand for cyber-security expertise. In particular, the National Electronic Security Authority (NESA) obliges companies holding sensitive data and systems, such as firms in banking and aviation, to put stringent security measures in place.
On top of this, the UAE government's own drive for taking all public services online, including the Smart City initiative, has massively increased the volume of personal data potentially accessible via the internet and thereby further boosted demand for information security experts.
Rise of Mobile
Software development, which constitutes the largest single category of IT demand in the UAE, has maintained a stable share of IT vacancies. However, its composition in terms of skills has changed massively, the study found. By far the biggest shift has been in the demand for mobile app developers, driven by the explosion in the use of smartphones. Searches for Android and iOS developers have rocketed from almost zero in 2012 to 20% of all software development vacancies in 2017.
By contrast, demand for traditional web technologies such as PHP, used in many popular websites such as Facebook, and Java, used heavily in financial services, has dropped from a combined 66 percent of total software development demand in 2012 to just 36 percent in 2017. In absolute terms, however, these still remain more prevalent than mobile technologies.
Global search for talent
Faced with fast-changing needs, many UAE employers are having to look outside the country to source the talent they need, the study found. In the first five months of 2017, 40 percent of IT vacancies were filled from outside the country.
By comparison, vacancies in sales and finance saw only 15 percent and 30 percent respectively sourced from overseas. Countries for sourcing IT professionals include both neighboring Gulf countries, as well as those further afield. Outside the Gulf region, countries most commonly targeted by UAE employers for IT talent were India, Egypt, Jordan, Pakistan, UK and the US.
Among profiles targeted by employers, 97 percent were experienced professionals, with only three percent being fresh graduates without any experience. However, a university degree was a pre-requisite, with 98 percent of candidates targeted holding a degree. 35 percent of candidates held a postgraduate degree as well, with the figure rising to 50 percent for those contacted for managerial positions, such as project managers.
Technical certifications also featured heavily in the profiles of those sought by employers. Overall, the most common certifications were those issued by either Microsoft, Cisco or ITIL, the study found. For managerial positions, PRINCE2 and PMP were particularly prevalent, while information security certifications were dominated by CISSP and CISA. Software development professionals were the only ones that typically did not have any professional certifications and were chosen almost entirely based on their experience and university education.
Strategies for attracting talent
 The study also found that, in terms of net salary after tax, earnings of IT professionals in the UAE are comparable to those in top European markets such as the UK, though still significantly lower than the US. The average annual take-home earnings of a software developer in the UAE is $29,500, compared with $31,000 in the UK.
The relatively high earning potential, combined with the much greater ease of immigration into the UAE, is contributing to a good flow of IT talent into the country from key emerging markets that are rich with home-grown IT talent, such as India and Pakistan.
While salary plays a significant role, an even bigger factor for many IT professionals is the technology used in the role. With technologies changing so rapidly, candidates are keen to work on a technology that they believe is 'future-proof' and least likely to go out of fashion over the next few years. Other important factors cited by candidates include the profile of the team, training opportunities and the company's work environment, including working hours and stress levels.
IT professionals also face a choice between working for IT firms or joining the IT department of non-technology firms, such as banks or retail firms. Based on GulfTalent's interviews, IT professionals generally prefer to work for technology companies, as they are perceived to offer a clear career path, a community of high-caliber peers that they can network with and learn from, and the opportunity to focus on doing just technical work without additional distractions.
Non-tech companies, on the other hand, are perceived to offer IT professionals greater autonomy as the rest of the firm typically do not understand or interfere with the technical choices being made. Many also tend to offer more stability and higher salaries, compared with IT services firms which operate in more competitive environments and with lower margins.