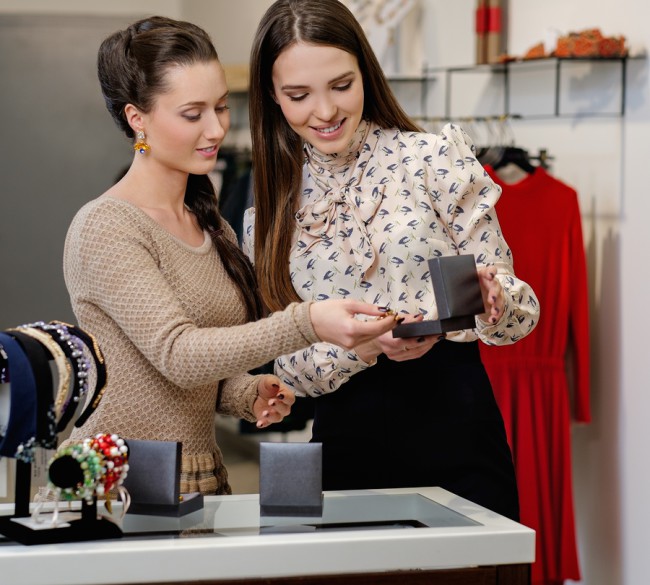 A recent survey has found that women hold the power when it comes to consumer spending, influencing 80 percent of all purchases in Dubai. The survey, carried out by the Glasgow Consultancy Group, found that the vast majority of purchases are either directly by women, or influenced by them.
Despite this growth, however, women are still massively underserved as consumers. Their biggest issue? Engagement. The rules of engagement for marketers have changed. It is no longer about just marketing a product with a fluffy name, or even coloured pink. Savvy female consumers are demanding companies and brands engage with them in a deep and meaningful way.
What does deep and meaningful mean though, in a market that is chasing its tail in the midst of a recession? The key mantra – Listen, Understand, Act.
Listen
Listen and hear – take the time and speak to her and her inner circle; then act on exactly what she needs to have happen. She needs testament of your promise to her by showing you act on what SHE has told you. Invite women to join you, with their friends to discuss their views on a product or service. You will see the energy conversation is open, honest and flows with personal insight to improve your brand and get her to engage with your brand.
Understand
Break down what she has told you into concrete actions. Confirm those with her, follow up with what she told you and consciously involve her in the design process. Don't think that this will annoy her – on the contrary, she will appreciate you care enough to count on her input.
Beware of using the "replication" formula. Women respond better to intimate, engaging communication and language and not a mass market approach – make her feel special, involve her in the process; act like you mean it and be authentic. Speak to her directly – call her and speak to her, or even tweet her; chose email as a quick, secondary strategy to provide additional information if required. Find ways to involve her in the dissemination of your product – get her to be your brand ambassador.
Act
Adopt technology – women aged 35-49 years old are the fastest growing demographic in social networking and blogging. Women also spend an average of 12 hours researching online before a given purchase. Their first port of call? The internet. And when on the web, she is a rampant review reader and she cherishes information from other female bloggers/users.
So when you are putting your proposition to her, make sure she can read in-depth information and have wide-ranging reviews from other women. Ensure you have an information line as well, where she can turn to to have her questions answered in a friendly, un-patronising way.
Make sure she can reach your site though – women use search engines heavily. Consequently, you need your site to be optimized to appear in organic searches. 52% of women will change their search terms and try again if they don't find the results they want on the first results page. So knowing what she is looking for, the search terms she will use and making sure your page is at the top of that search is key. This is where the science of search engine optimization comes to the fore.
And finally, engage her senses – provide visual stimuli, such as video (which, will also enhance search engine rankings) to get her involved with your brand. The more you draw her eyes in, the more she will spend time on your site, and the higher the likelihood of her connecting with your brand (and buying…)…
Be creative on how she can use your brand in way that makes her life easier (and sometimes more fun) by also including her inner circle of friends. Women are 21 times more likely to share a positive experience with others, unlike men who are only 2.6 times more like to resort to word of mouth.
The rules of engagement in today's crowded marketplace are simple: engage her directly to your brand and branded experiences – but first Listen, Understand and then Act. Make sure it is done in that order though – breaking the chain and acting without listening is likely to lead you to repeat marketing faux pas of the past.
 (Christina Loannidis is Chair, GMR Marketing to Women Conference, 2015) 
Gulf Marketing Review (GMR) is a sister publication of TRENDS