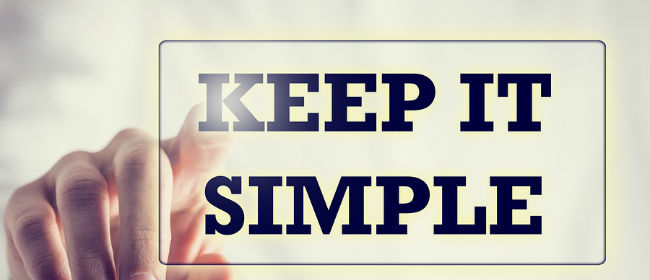 The greatest brands make life simple. Think Google, Amazon, or even Dunkin' Donuts. They deliver what consumers want, when they want it, without hassle. By simplifying customer experience in a complex world, these brands win customer loyalty, which drives business results and creates value for shareholders.
For the past six years, Siegel+Gale has published its Global Brand Simplicity Index that ranks brands according to their perceived simplicity or complexity, and the overall simplicity rating of a brand's industry. This year's index, derived from survey responses from more than 12,000 consumers in eight countries, provides a definitive measure of which brands excel at providing simple experiences.
It's no surprise that Google ranked as the simplest brand in 2015. Netflix gives instant access to a universe of entertainment with a mouse click, and Amazon and Zappos have perfected streamlined discovery, purchase and delivery. In addition to strengthening customer loyalty, simplicity reduces price sensitivity and drives positive word-of-mouth. Our 2015 survey found that 63% of consumers are willing to pay more for a simpler experience, and 69% are more likely to recommend a brand because it provides simpler experiences.
While top performers may seem to be secure in their positions, our survey sheds light on newcomers gunning to overthrow the existing powers in their respective industries or create completely new ones.
For example, Dollar Shave Club, the No. 1 ranked disrupter in the U.S., is in many ways a paragon of brand simplicity. With its delightfully clean branding, uncomplicated product and reliable service, it has thrown down the gauntlet to Gillette and other established players.
Disrupters serve as a reminder that even brands with the highest simplicity scores cannot stop innovating because disrupters in every industry are ready to take their place if given the opportunity.
Customer experience is the new battleground for loyalty. Growth is welcome and inevitable for any successful company, but complexity is an unavoidable side-effect of growth. Companies must be on the lookout to simplify processes and create fresh and clear brand experiences.
A commitment to simplicity starts at the top. Brand purpose — what a brand does and why it does it — should be articulated in a way that is easy for employees to internalize, and customers must view a brand and its services in a manner consistent with this purpose. While it is necessary to look inward to refine and simplify, the customer's perspective is what ultimately matters.
© 2015 Harvard Business School Publishing Corp.